Why Are 'Below Deck' Fans Trolling Donald Trump on Twitter?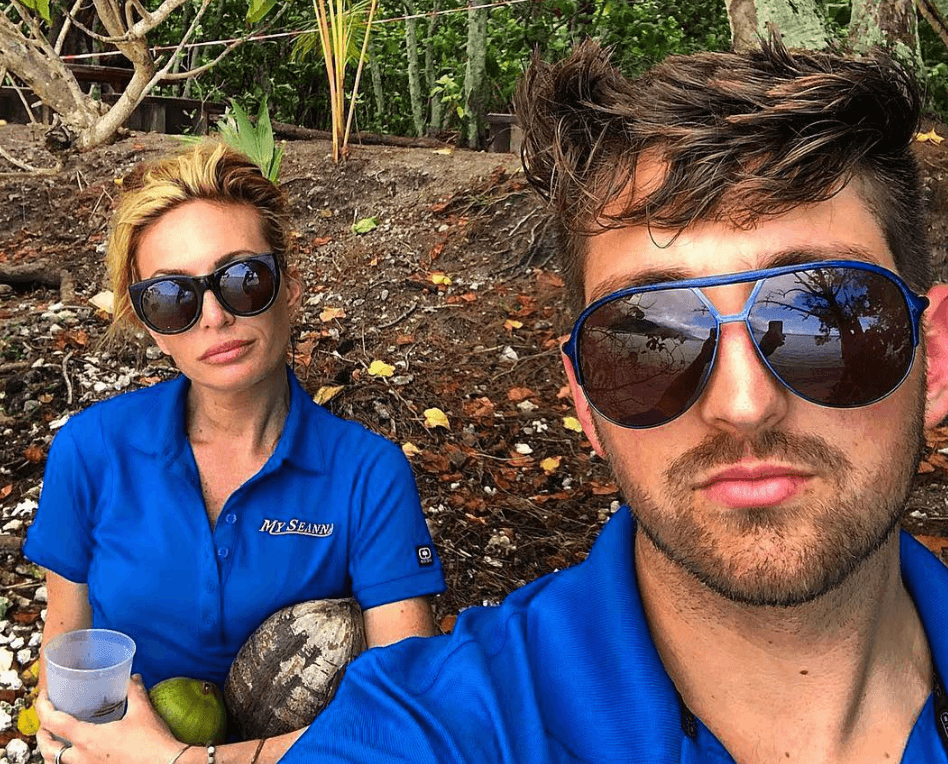 Below Deck fans have spoken: President Trump you are no match for the return of Below Deck. Fans have been waiting with bated breath for the return of the show after enduring withdrawal for the longest two weeks of their lives. Many people have resorted to rewatching the show on online channels or On Demand, starving for a glimpse of Captain Lee Rosbach or a crew member. Any crew member.
So when Donald Trump announced he would be taking to the airwaves on Tuesday night at 9 pm, Below Deck fans said: "Oh hell no." On Monday afternoon, Trump tweeted, "I am pleased to inform you that I will Address the Nation on the Humanitarian and National Security crisis on our Southern Border. Tuesday night at 9:00 P.M. Eastern."
But fan response was swift." I won't be listening to this. It will be all lies! Plus @Bravotv @BelowDeck will be back on and that's a much better way to spend my evening! #belowdeck," one Below Deck fan tweeted. And there is more. So much more.
No one is missing the show after this cliffhanger
When the show last left off, there was lots of drama and plenty of hookups. New third stew Laura Betancourt threw down the gauntlet with her infamous "check yourself" rant to chief stew Kate Chastain. Plus Betancourt and deckhand Ashton Pienaar are getting busy above deck. While deckhands Rhylee Gerber and Tyler Rowland are doing the same but in their bunk.
Tuesday's episode promises to scratch every Below Deck fan's itch too. The preview clip shows Gerber lashing out at bosun Ross Inia. Plus, Betancourt has to make a dreaded visit to the wheelhouse for a "sit down" chat with Rosbach. Likely over the "check yourself" lashing she gave to Chastain. Meanwhile, Chastain seems to no longer be speaking with Betancourt either. Who could pass up this amount of drama?
'Below Deck' drama 'Trumps' the President
Equally educational shows airing Tues. 9PM ET:
USA: WWE Smackdown (live)
TLC: My Big Fat Fabulous Life (new)
BRAVO: Below Deck (new)
MTV: Lindsay Lohan (new)
DIY: Building Off The Grid (new)
SCI: What On Earth? (new)
ID: American Nightmare (new) pic.twitter.com/KjhDM6w8gk

— vanya42nd (@vanya42nd) January 7, 2019
After making his announcement on Twitter, Below Deck fans let Trump know his televised address was poorly timed. "And miss the return of #BelowDeck? I think not," one Twitter follower wrote. This Twitter user cleverly wove Betancourt's "sorry" into a tweet. "I watch Below Deck at 9. Sorry #notsorry."
This Twitter follower threw down. "If anyone does watch they will be fact checking the hell out of every word you spew. You dont know what truth is..we dont care what you say because its 100% lies….so I plan on watching Vanderpump Rules or Below Deck anything other than a lying traitor!"
And another listed all the other shows that were a better idea than watching Trump. Of course, Below Deck made the cut. Plus," No way! Below Deck is on and the fight between Kate and Laura is way more important!" one Twitter user summed up. Thankfully, Trump's appearance can't take over the Bravo airwaves. So, in the words of Betancourt, "Sorry" Donald Trump, but no true Below Deck fan will be tuning in tomorrow night at 9 pm.
Check out The Cheat Sheet on Facebook!