Why Are British Tabloids Attacking Meghan Markle?
America's princess is under attack, and from a somewhat surprising source. The British tabloids are criticizing Meghan Markle's every move, and they have been since 2016.
There has been relentless in their negative coverage of Markle in the British press. It seems some tabloids even made up scandalous headlines, such as "Harry's girl on Pornhub," just to taunt the pair.
There was no evidence of the Duchess of Sussex having ever been in any kind of pornography. There were pictures of her posted on the site, but they were stills of racy scenes from Suits, a show the former actress starred in.
Why are the British tabloids attacking Meghan Markle?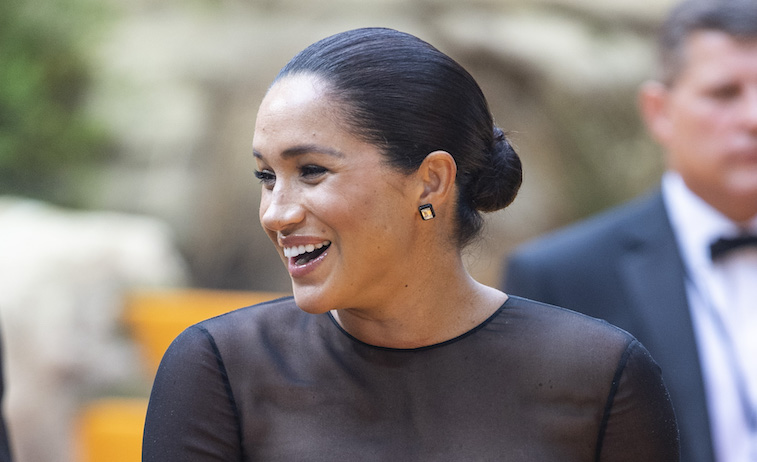 Based on the headlines, it seems reasonable to conclude that race has something to do with the relentless negative coverage of Meghan Markle. The duchess is biracial. She's open and proud of her identity, which endears her to fans.
However, her haters are using her identity to attack her. Headlines have made thinly veiled references to her race, and treat it as a negative attribute. One British radio host was even fired after posting a tweet where he compared the Duchess of Sussex to a chimpanzee.
How did Prince Harry react?
Prince Harry's defense of Meghan Markle has been admirable. He has been vocal about what he sees as sexist and racist coverage. He called out the tabloids and internet trolls for their hurtful comments.
Unfortunately, that didn't stop the attacks. Ahead of the wedding, the tabloids began covering Meghan's family, specifically her relationship with her father and half-sister.
After the couple tied the knot, there was still no reprieve from the press. They're even attacking her Vogue cover. Some British tabloids are saying Meghan Markle should have featured the queen on the cover.
Through it all, Harry hasn't stopped defending her. Most recently he discussed "unconscious bias" in an interview with Jane Goodall. "Unconscious bias" is basically when people discriminate based on subconscious thoughts.
It may not be intentional racism, but the effect is the same. Now that Prince Harry has felt the effects of racism on a personal level, he's educating the public on the realities of bias.
Meghan Markle isn't the only royal to receive this treatment
Prince Harry is probably right. It's likely that racism and sexism are behind the treatment of his new wife. However, she's not the first royal to suffer at the hands of the vicious British press.
Prince Harry's own mother, Princess Diana, was hounded relentlessly by the British tabloids. Some even blame the press for her death. There have been rumors that Diana was being chased by a paparazzi the night of her fatal car crash.
The driver of her car was intoxicated, and there is no proof a paparazzi was involved in the accident. However, Diana was being constantly followed by the media, and even had a restraining order against a photographer.
Buckingham Palace hasn't taken these attacks lying down
The royal family isn't ignoring the ill treatment of their newest member. Queen Elizabeth and all the royals operate under very strict guidelines for behavior, which limit them to what they can and cannot say publicly. For example, the queen does not comment on politics.
Buckingham Palace did ask the British tabloids to "pause and reflect" on the coverage of the duchess. Considering how restrained the royals need to be in her statements, it seems clear they are upset by the behavior of the press.
People experience racism and sexism every day. Unfortunately, even duchesses are not exempt. Now that Meghan Markle and Prince Harry are calling out this behavior, maybe we'll see some change.