Why Are Colin Donnell and Norma Kuhling Leaving 'Chicago Med'?
Say goodbye to Dr. Connor Rhodes, Chicago Med fans. Colin Donnell, who plays the charming trauma surgeon, is saying goodbye to Gaffney Medical Center. The series regular has appeared on the hit show since it premiered in 2015, and also popped up on multiple episodes of sister shows Chicago P.D. and Chicago Fire.  

Donnell confirmed the news in a tweet

After Deadline reported that he'd be exciting show at the end of Season 4, Donnell confirmed the news on Twitter. "Sorry to say that this is true," he wrote. "I love my #ChicagoMed #OneChicago family dearly. And a special thank you to all the fans that have made these last four seasons so amazing."

"It's been an honor to be a part of such a great trio of shows and in the @WolfEnt family," he added in a follow-up tweet. "I know that there are great things coming for Season 5 and I can't wait to see what they are along with all you fans."

Norma Kuhling is also on her way out

Sadly for fans, Donnell is not the only actor saying goodbye to One Chicago at the end of this season. Norma Kuhling, who has played Dr. Ava Bekkar since Season 2, is also leaving Chicago Med. She expressed her feelings about working on the show on Instagram.

"Thank you Chicago Med for two amazing years! Really going to miss this family, but feeling nothing but gratitude," she wrote.

Changes are coming to Chicago P.D. as well, where Jon Seda is exiting. He plays Detective Antonio Dawson, a role that he first played on Chicago Fire before he moved to the Chicago P.D. spinoff in 2014.

"It's been an honor portraying Det. Antonio Dawson in the #OneChicago world. To my cast & crew #Family, I'll always treasure the time and stories we shared. To all you #chihards out there, THANK YOU for being the best of fans! We'll Always have CHICAGO," Seda wrote in an Instagram post.

Why are Donnell and Kuhling leaving the show?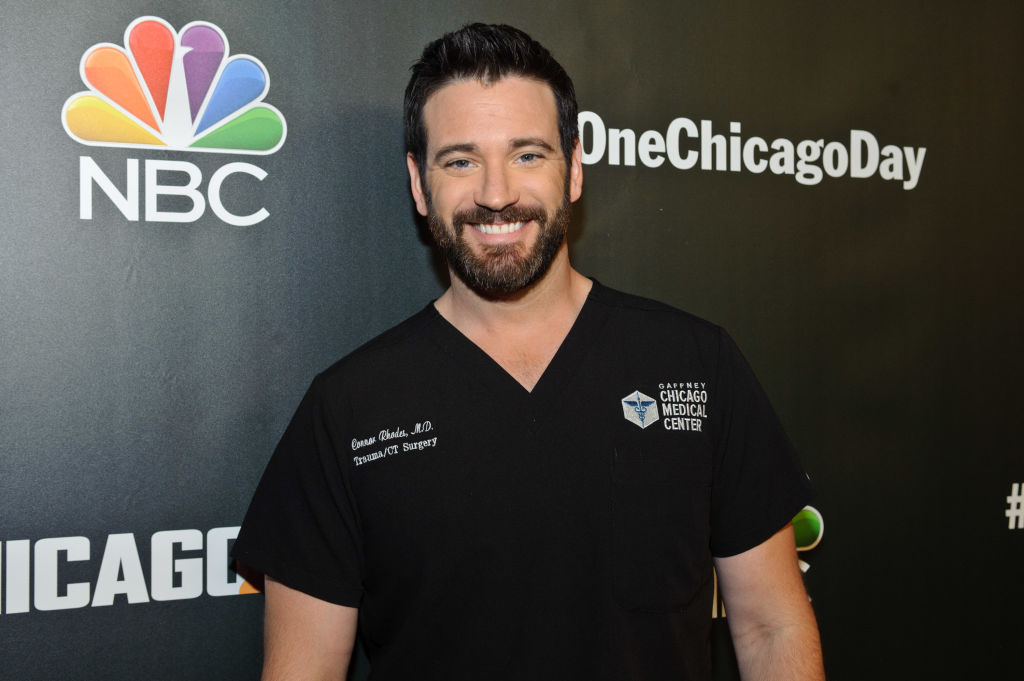 Neither producers nor the actors gave a specific reason for why Donnell, Kuhling, and Seda will be leaving the show. But according to Deadline, it's due to "creative reasons related to the characters' story evolution." In the case of Seda, there was apparently a feeling that his character was "played out."

But as Deadline pointed out, it's possible we haven't seen the last of these characters. There's still a chance that the actors could come back for guest appearances in the future.

Fortunately, fans of Chicago Fire has some good news to celebrate last week. Star Taylor Kinney and Jesse Spencer are both confirmed to return to the NBC drama.
Chicago Fire, Chicago P.D., and Chicago Med have all been renewed. Fire will return for its eighth season next fall, while P.D. was picked up for a seventh season and Med for a fifth.
Read more: Is Molly's Bar from 'Chicago Fire' Real? How to Visit the Bar from the One Chicago Shows
Check out The Cheat Sheet on Facebook!