Why Are 'Dancing With the Stars' Ratings Down Even More This Season?
When Dancing With the Stars announced Sean Spicer would join the cast for Season 28, it didn't go over well. Adam Rippon, the Olympic medalist who won DWTS Season 26, said he was appalled by the pick. (He's "a [bleeping] liar," Rippon told USA Today.)
Tom Bergeron, the show's host since 2005, took to Twitter to say he recommended producers stay away from "inevitably divisive bookings" but was ignored. In the press, DWTS producers got skewered. A Variety headline read, "Sean Spicer's Casting Is a Terrible, Cynical Ratings Grab."
Indeed, DWTS executives seemed to be reeling somewhat after losing 32% of its most coveted audience in Season 27. So ABC went with a booking so divisive the show became, as Bergeron feared, a battleground for the "exhausting political climate" fans say they want to escape from.
So far, it hasn't worked. Despite the major loss in audience in Season 27, this season at DWTS has been even worse. Overall, DWTS Season 28 is down over 10% in the 18-49 demographic, and over 5% overall.
The show's worst dancers continue to advance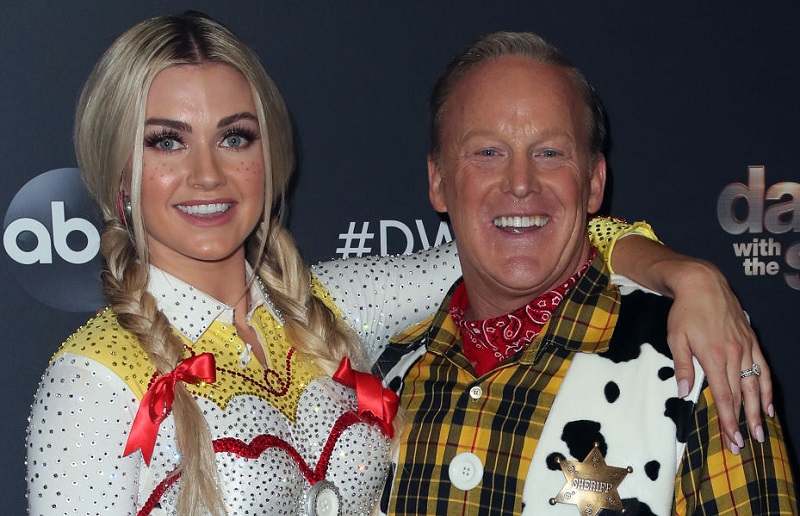 While you can't deny the popularity-contest element (i.e., the audience vote) of DWTS, it's a dancing show. And this season has disappointed countless fans because the poorest dancers keep advancing. Early on, that label belonged to Lamar Odom, the former Lakers star.
However, Spicer was barely better than Odom in those early weeks. And, following Odom's Week Four elimination, Spicer has been the worst dancer (by far) left on the show. In fact, Spicer's Week Five (19) and Week Six (21) scores left him between 6-13 points behind all other contestants.
But Spicer wasn't eliminated on the October 21 show. Instead, the stunned judges had to decide whether Sailor Brinkley-Cook (53) or Ally Brooke (52) would be sent home despite scoring significantly higher than Spicer (40).
Brinkley-Cook went home, which guarantees DWTS will continue featuring Spicer's awkward shuffling and wooden body movements in the coming weeks. (No one needs Bruno Tonioli to tell them Spicer is bad.) If you watch DWTS to see good dancing, we understand why you'd change the channel.
Spicer turned off many 'DWTS' fans by politicizing the show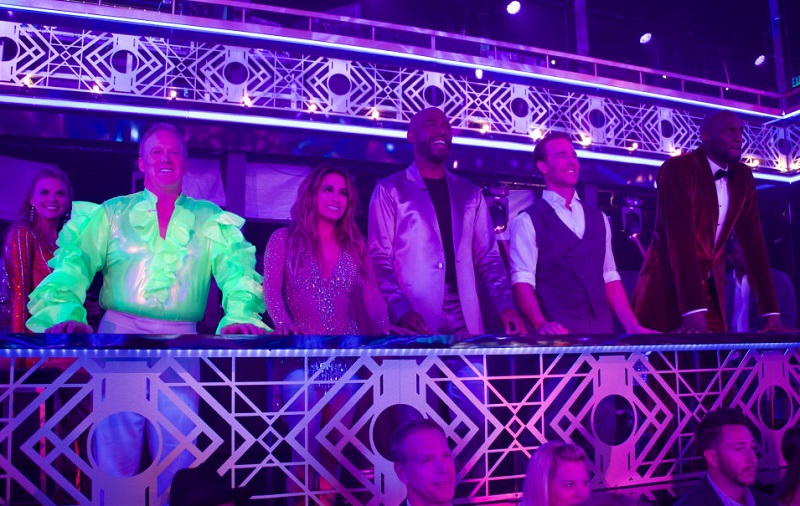 As Bergeron noted, DWTS fans don't watch the show because they want to hear more stories about chaos at the White House in 2019. And Spicer, who was Trump's first press secretary, could have softened the blow by avoiding politics talk entirely.
Unfortunately for fans, it became clear right away that he'd rely strictly on his political affiliation to stay on the show. That's when Spicer began his "campaign" to stay on DWTS, making a direct plea to conservatives to vote for him. And he explicitly said it wouldn't be related to dancing.
"It is great to see people going out there and hopefully not just because they want to see me go on, but because they care about the cause," Spicer told Breitbart. And he's gotten his wish so far — people have voted for him based on "the cause" rather than, well, his dancing.
So Spicer is the winner here. The losers are DWTS fans who want pure entertainment and the folks at ABC who are worried the ratings will get even worse. But, as the saying goes, they already made their bed.
Also see: How Samuel L. Jackson Told Leo DiCaprio to Handle the N-Word on 'Django Unchained'