Why Are Fans Convinced That Millie Bobby Brown And James Charles Are Actually Frenemies?
There is no question that there are a fair share of celebrity frenemies in the entertainment industry.
Living in the age of technology, it is very easy for many of us to stay up to date in the latest celebrities feuds as well as any online beef.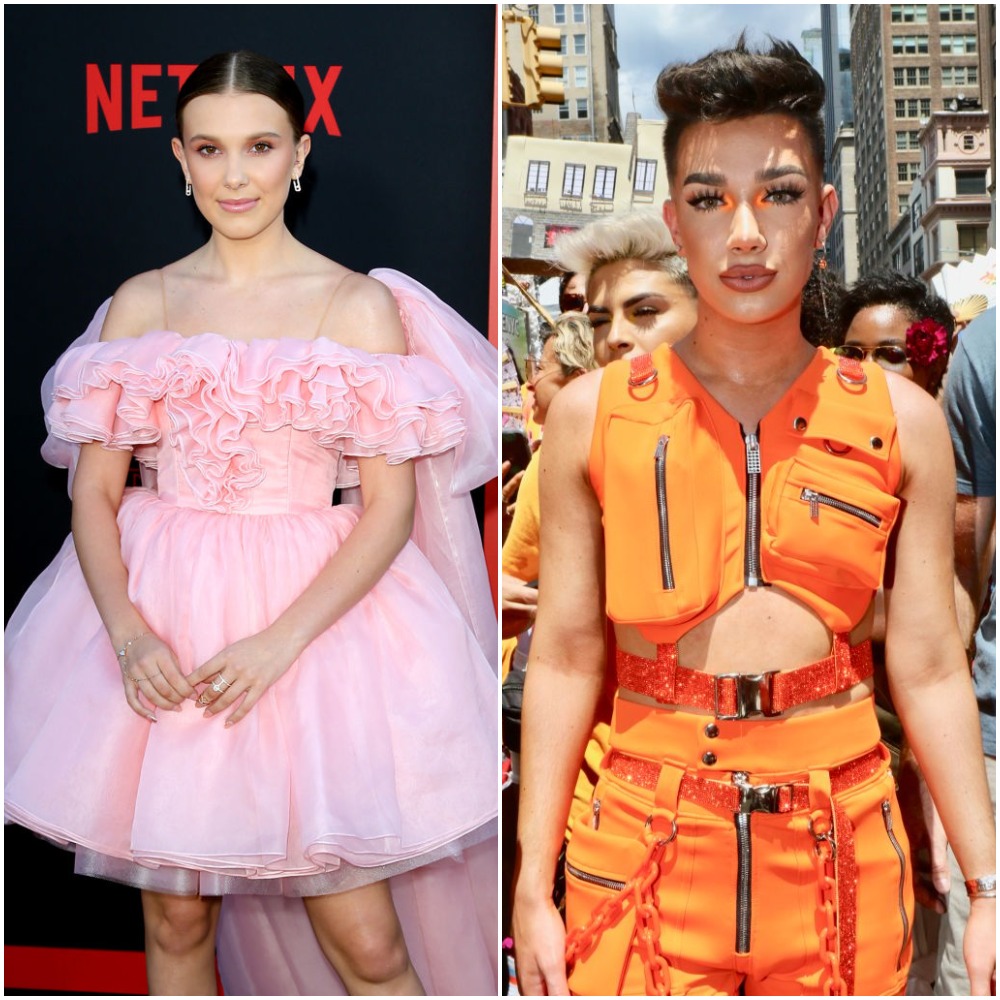 One possible feud that was very shocking to learn about is actually between Mille Bobby Brown and James Charles.
While many of us find it hard to believe that Brown might actually be feuding with a fellow celebrity, fans are certain the actress may not be too fond of the beauty guru.
People have been wondering if Brown is just not a fan of Charles
While it is safe to say that James Charles has burned quite a few bridges with a couple of his fellow makeup gurus, the famous YouTuber is trying to extend his friendships with others outside of the beauty community.
One of those people being Millie Bobby Brown.
Charles has made it clear that he is extremely interested in shooting a collaboration video with the Stranger Things star and is just waiting for the day she accepts his invitation.
While many might jump at the opportunity to do a "Get Ready With Me" video with James Charles, many are convinced Millie Bobby Brown isn't interested in doing so.
Along with James Charles asking her to collab on a video a few times and going unanswered, Brown's live stream last month made it clear that she might has a few mixed feelings toward the beauty guru.
On July 11, the actress took to her Instagram Stories to answer some of her fans' questions, which Charles decided to watch and ask her for a collab.
During the live stream, the YouTuber asked Brown, "Millie let's film a makeup video & talk abt season 3 hehe."
Once the comment appeared on the screen, the actress made a face that made fans believe that she was not a fan of that idea.
After seeing this unfold on the live stream, fans took to Twitter to piece together whether or not Brown's reaction was a sign that she just doesn't like James Charles.
"Can we all stop this drama to take a moment on how Millie Bobby Brown ignored James Charles' request for a collab?" one fan tweeted.
While another fan wrote, "Millie Bobby Brown's reaction to James Charles offering to do her make up on instagram live is simply hilarious,"
Brown and Charles has no reason to be frenemies
While many fans would love for there to be drama between Millie Bobby Brown and James Charles, others aren't too sure there is any.
Though Brown's facial expression during the live-stream was pretty off-putting, some fans made a point to mention that maybe she didn't see the comment and was just reacting to what she was saying in the video.
Seeing as though that is a pretty solid point, there is more proof that Brown and Charles are not feuding.
Some fans were quick to remind skeptics that Millie Bobby Brown was featured in James Charles most recent YouTube video that actually shows screenshots of their recent DM conversation.
Before the video was released, Charles slid into Brown's DM's and asked for a blush recommendation, to which she actually replied.
"Do you want to participate and tell me which blush I should use?" James Charles asked. "Aww that sounds fun! Sure thing," Brown replied. "I like Charlotte Tilbury. Any [shade] u want, you'll look BOOTIFULLL.
By this alone, it sure sounds like there are and never were ill-feelings between these two.
Though some fans are still convinced Millie Bobby Brown and James Charles are, in fact, frenemies, others are certain there is nothing but respect between these celebrities.
Neither Brown or Charles has yet to comment on this speculation, but we'll just assume that these two are far from being considered frenemies.