Why Are Fox News Viewers So Angry About the Donna Brazile Hire?
It's been a wild two years and change at Fox News since Donald Trump got to the White House. By 2019, you had executives rejecting anti-Nazi ads and prominent conservatives feeling comfortable saying the network was a propaganda operation.
In recent weeks, the network's gotten more unfavorable coverage after we heard Tucker Carlson compare women to dogs and Jeanine Pirro suggest Muslims can't be good Americans. Yet all the while, Fox News fans have hung tight, giving the network strong ratings as more scandals dropped.
Then Fox News began to react differently. Though the network ignored Tucker's scandal, it pulled Pirro's show off the air last weekend. Days later, it announced former DNC Chair Donna Brazile had signed on as a contributor. The gestures received some praise in the media.
However, they sparked the ire of the Fox News faithful. In fact, plans to boycott the network began circulating earlier this week. Worse yet, viewers started doing the unthinkable: turn on Sean Hannity, who gamely tried to interview Brazile on March 19. The anger has been palpable.
Viewers see Fox News 'going soft' and 'caving' with the Brazile hire.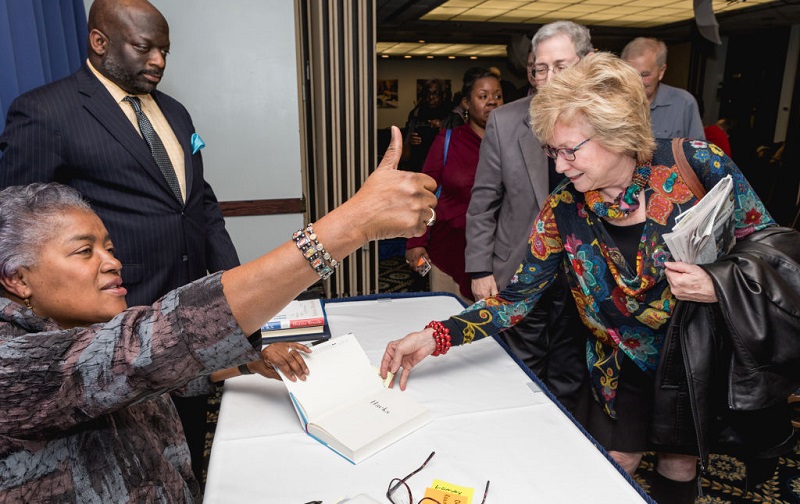 An Associated Press article shed light on the sort of bind Pirro's suspension and Brazile's hiring represented for Fox. While the network risked losing more advertisers by keeping Pirro, it also risked alienating its fans. Neither would be good for the cable channel's bottom line.
The AP report quoted Brigitte Gabriel, the head of a right-wing lobbying group, saying Pirro "did nothing wrong." Taken together with the Brazile hire, Gabriel warned of the "the direction Fox News is headed." On social media, the knives came out for Hannity following his Brazile interview.
Hannity's Twitter followers fretted over a "kinder, gentler" Sean for allowing someone "disgraced" and "dishonerable" (sic) onto his program. Many cited Brazile's record at the DNC (namely, offering debate questions to the Clinton campaign in 2016).
In a sure sign of discontent, Hannity received nearly 6,000 replies to only 600 retweets and 1,700 "likes" for promoting the interview. (They call it "being ratio-ed.") On YouTube, viewers reacted in even more hostile terms, saying Hannity interviewed a "criminal" and a "traitor."
Needless to say, Fox News's excursion to charm school wasn't paying dividends among its base.
Other Fox fans came with racist taunts of Brazile.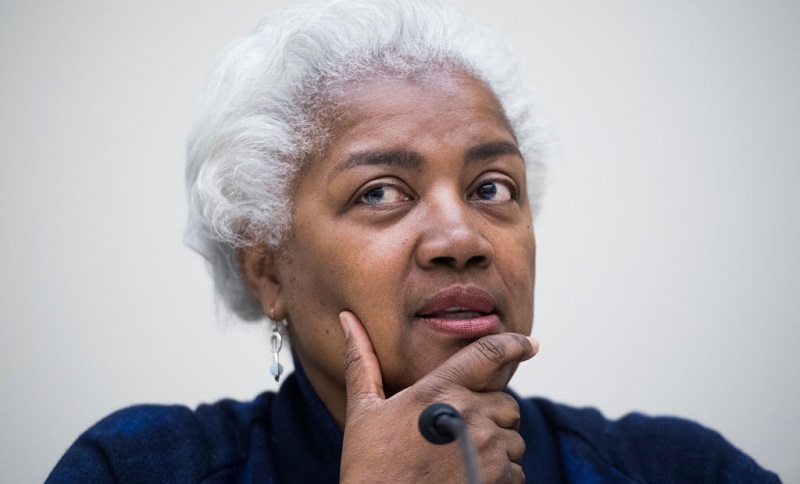 While most angry Fox viewers couched their criticism in claims of "lying" and "cheating," others referenced Brazile's race. Several of Hannity's Twitter followers compared watching Brazile to the feeling of watching Juan Williams, the black Panamanian contributor on the network.
Though Williams doesn't have the same politics as every contributor on the network, one Twitter user described Brazile as a "diversity" hire. Another remarked how she was "shucking and jiving" on the air.
On YouTube, a fan revived the "low I.Q." taunt Trump has used in reference to Congresswoman Maxine Waters. Many commentators have pointed out the racist and sexist subtext in describing black women this way.
In brief, the decision at Fox News to bring in a liberal voice and take a conservative favorite off the air had made the network's fans very angry. It will be interesting to see if Brazile stays aboard — and Pirro remains suspended — much longer.
Check out The Cheat Sheet on Facebook!