Why Are Meghan Markle and Prince Harry So Determined to Raise Baby Archie With Less Staff?
Prince Harry and Meghan Markle have never been ones to do things the traditional way. When it comes to raising their sweet baby, we can likely expect the couple to do things the way that they see fit. Ironically, this might mean doing things traditionally.
What does this mean? While the couple's plans for their family may not fall in line with the royal family's traditions, they are more likely to be closer to the traditional upbringing that Meghan Markle experienced.
For the Duke and Duchess of Sussex, this means a more hands-on parenting approach. But why are Meghan Markle and Prince Harry so determined to raise baby Archie with less staff?
Meghan and Harry play by their own rules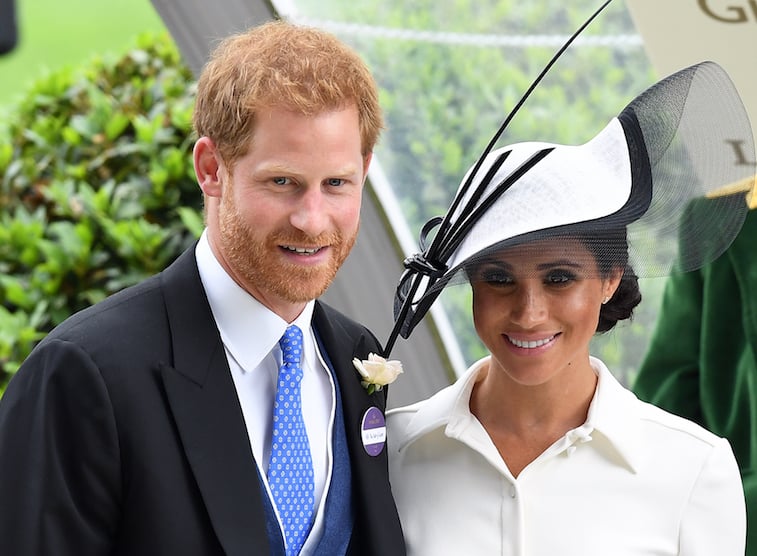 Prince Harry and Meghan Markle have been breaking the norm when it comes to royal traditions for a long time. Just the simple fact that they are married goes against the rule members of the royal family should not marry someone who has been divorced before (although Prince Harry's father broke this rule as well).
Prior to baby Archie's birth, the couple moved into Frogmore Cottage, 30 miles west of London. This location provides the family with more privacy and allows the couple to have more control over the environment their new baby grows up in.
The couple is also said to be raising their child on a vegan diet. The queen was reportedly unhappy about this choice because of the family's longstanding hunting tradition. Meghan and Harry's decisions up to this point show that they are insistent on raising their child with their beliefs and values.
Meghan and Harry have not hired additional staff
It may come as a surprise to some, but the royal couple has not hired a nanny or a personal chef to help them at Frogmore Cottage. At this point, the couple likely sees no need to do so.
Markle's mother Doria Ragland arrived in Berkshire just before Archie's birth. Sources say that Ragland is very involved and her help has been indispensable.
Though Meghan and Harry have the power and money to do so, it is completely natural for the new parents to want to have their baby surrounded by family rather than staff members.
We can imagine that the couple will forego hiring a nanny while Markle is on maternity leave, although we wouldn't be surprised if they waited even longer before bringing in help.
As for a chef, it is well known the duchess enjoys cooking. Before dating Harry, Markle had her own blog. Part of this blog consisted of recipes that she would share with her followers.
Why do Meghan and Harry want to limit the amount of staff they have?
Both Meghan Markle and Prince Harry have spent decades in the spotlight. Though they have both adjusted to this lifestyle it is understandable that they may want their child to have a more "normal" upbringing.
Though Prince Harry's older brother is second in line to the throne, Harry and Archie come in sixth and seventh in line respectively. This allows the family to pull back from the spotlight and have fewer royal responsibilities.
At this point, the royal couple probably doesn't see any need in hiring extra staff. Meghan's mother plans to spend several months with the family and will likely visit frequently if she doesn't move to England permanently.
It may seem weird to most to see Prince Harry and Meghan Markle take on a more relaxed role, but if you think about it, it's not really abnormal at all. Of the queen's children, Prince Charles is the only one we hear about regularly because he is next in line to be king.
While his siblings are still active in their royal duties, they are able to maintain a more private life. Though Prince Harry and Meghan Markle will likely maintain a more public status, it is within the realm of possibilities that they will have less of a spotlight on them as time goes on.