Why Are Meghan Markle's Nannies Leaving So Quickly?
Working for Meghan Markle and Prince Harry sounds like anyone's ultimate dream job. After all, who wouldn't want to get paid to interact with one of the most famous couples in the entire world, spend a great portion of their time in one of the most lavish residences in all of England, and most of all, take care of an incredibly cute baby?
We would think that whoever was lucky enough to land the role of baby Archie Harrison's nanny would be here to stay.
However, that isn't quite the way it has been turning out. Little Archie may only be two months old, but already more than one nanny has come and gone. We knew from Meghan's early days as a royal that she is notoriously difficult to work for. The duchess is known to be demanding, sending emails and making firm requests from her staff as early as 5 a.m.
It may have seemed that perhaps things would be quite different for Archie's nanny and that maybe Meghan would have given that person a little more freedom to care for the baby and get the job done. So, why are Meghan's nannies leaving so quickly?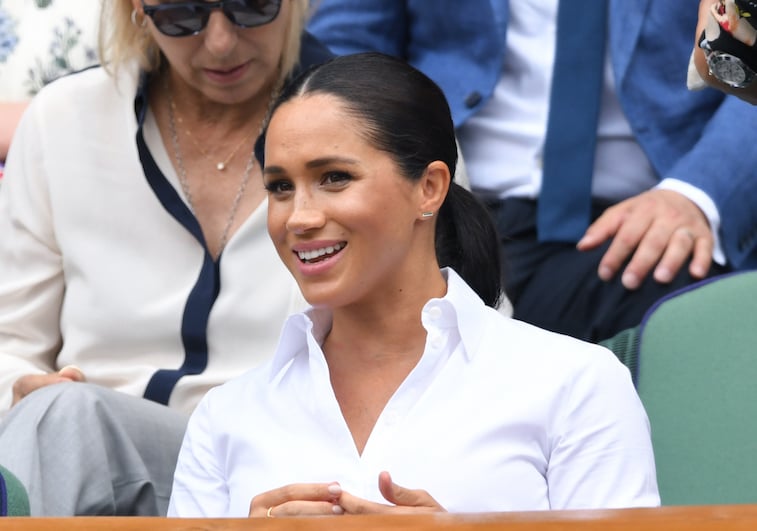 Doria Ragland was Archie's first nanny
Who better to take care of a new baby than his or her own grandmother? Even before Archie was born, there was speculation that Meghan's mother, Doria would be leaving California and moving into Frogmore Cottage with her daughter and royal son-in-law to look after the baby.
Fans were quite excited about this since it is very well-known that Meghan and her mother are extremely close, in addition to the fact that she has no other family in England. According to Good Morning America, while Doria did spend some time in the United Kingdom when Archie arrived, she has since returned home to Los Angeles.
The first nanny quits
When baby Archie was born on May 6, the Duke and Duchess of Sussex appeared to be over the moon. Harry spoke to reporters just hours after the birth, and although he admitted to being short on sleep, he couldn't stop smiling and described his new son as being "to die for."
Everything seemed to be going well for the new parents, except that, according to Popculture, their nanny left her position when Archie was only two weeks old, due to the fact that Meghan was very controlling and would not allow anyone, even the nanny, to be alone with the baby.
A second nanny is hired and soon leaves
We all know that sometimes things just don't work out as planned. Usually, when a new hire decides that a job isn't for them, they are replaced, and all is well. However, Meghan and Harry lost a second nanny in just six weeks, as reported by International Business Times.
The website goes on to say that a new nanny will be very much needed during the Duke and Duchess's upcoming tour of Africa and that the decision of who to hire is a huge one. Just as expected, Meghan and Harry are taking the whole situation quite seriously, as they need to make sure they hire the right person for the job.
Why are the nannies leaving so quickly?
Although many fans believe that Meghan and Harry are very hard to work for, MSN reports that Meghan and Harry have specific ideas on how Archie should be raised and that he has different needs at different times. The loss of nannies seems to be an expected part of the process of finding just the right person.
For their third nanny, Meghan is supposedly using the help of a recruitment agency. The new American nanny, according to Fox News, will be required to sign an extensive non-disclosure agreement to prevent her from spilling royal family secrets, not permanently based at Frogmore Cottage or required to work weekends, and basically be a member of the Sussex family.