Why Are People Boycotting the Hallmark Channel?
The Hallmark Channel is typically the Christmas "go-to" for many television viewers hoping to get into the holiday spirit. However, the network has angered a slew of viewers after Hallmark yanked ads featuring a same-sex couple getting married and sharing a kiss.
Hallmark pulled four ads that featured two brides kissing, The New York Times reports. According to an employee from Hallmark's parent company, the network does not run ads "that are deemed controversial." A spokesperson from Hallmark shared that the kiss between the women was against their policies.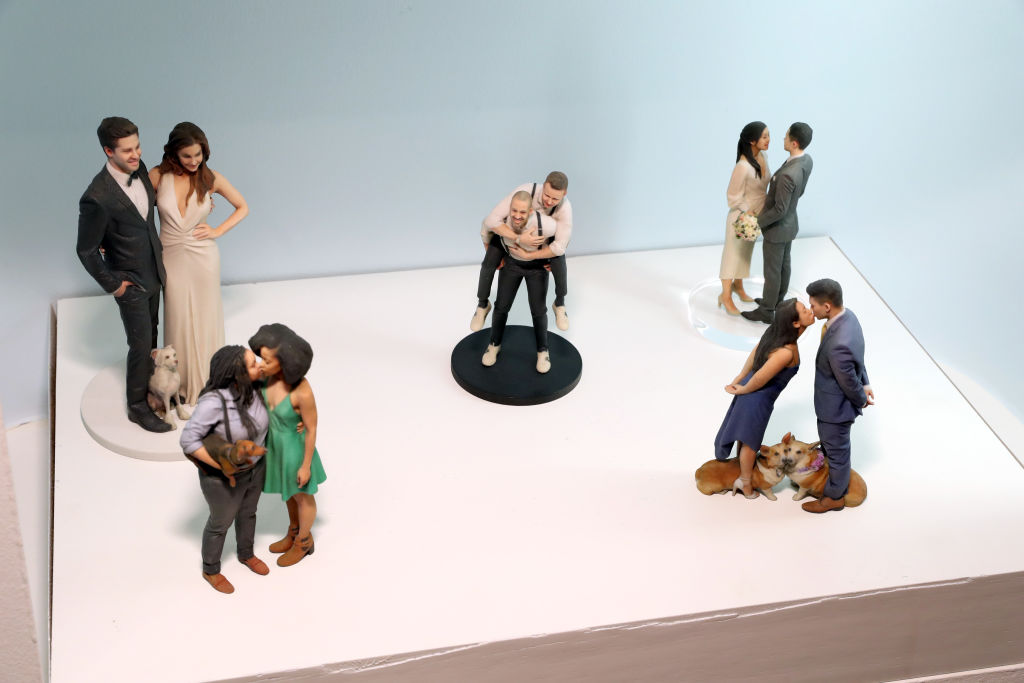 The ads, from the wedding planning website Zola, features a mix of couples experiencing a special moment at the altar. The lighthearted spot shows couples joking about guest arrival times and talks about how Zola could make wedding planning easier.
A conservative group demanded the network pull the ads
One Million Moms, which is a division of the conservative American Family Association demanded the Hallmark Channel remove the ads. The group posted a petition demanding Hallmark to "please reconsider airing commercials with same-sex couples."
"1MM has personally spoken with Crown Media Family Networks CEO Bill Abbott who confirmed Hallmark Channel has pulled the Zola.com commercial, featuring a same-sex couple, from their network," the group shared on its website. 
Adding, "The call to our office gave us the opportunity to also confirm the Hallmark Channel will continue to be a safe and family friendly network. Praise the Lord!"
The Hallmark Channel spokesman released a statement to The New York Times about the decision to pull the ads. "The decision not to air overt public displays of affection in our sponsored advertisement, regardless of the participants, is in line with our current policy, which includes not featuring political advertisements, offensive language, R-rated movie content and many other categories."
People are boycotting the Hallmark Channel
As a result of its actions, viewers are boycotting the Hallmark Channel. Currently, #BoycottHallmarkChannel is trending on Twitter. Many social media users are sharing their anger over the ad removal. "The happy ending of this Zola commercial is better than any ending of a Hallmark movie," one person tweeted.
Some people are reporting One Million Moms using their own "report trash" tool. "This morning I found out that One Million Moms has this super helpful forum to 'report trash' from the media. Thanks guys! I decided to report one of the trashiest thing I've seen so far :) #BoycottHallmarkChannel."
This social media user snarked at the hypocrisy. "I feel safe with 'One Million Moms' controlling our TV content. They must feel great with all of the gay actors playing the men of their dreams and keeping it all safely in the closet. Great decision Hallmark. 'Keep America in the Closet.' #BoycottHallmarkChannel." Another person pointed out the channel has never backed diversity. "Truth is @hallmarkchannel has been a problem long before pulling the ad with two brides. They have spent years pumping out content perpetuating the idea that straight white people are the default and only showing their love stories. #BoycottHallmarkChannel."