Why Are Taylor Swift and Sophie Turner Surprisingly Friendly Toward Each Other?
There's a joke in Hollywood that if you get on Taylor Swift's bad side, she'll probably write a song about you. Joe Jonas knows what that's like. After his breakup with the pop superstar, Taylor wrote more than one song about him and called him out on national TV for his behavior.
Now, over 10 years later, Taylor appeared on a talk show opposite someone the old Taylor never would have been friendly with. But still, some can't help but wonder: Why are Taylor Swift and Sophie Turner surprisingly friendly toward each other?
Taylor Swift dated Joe Jonas in 2008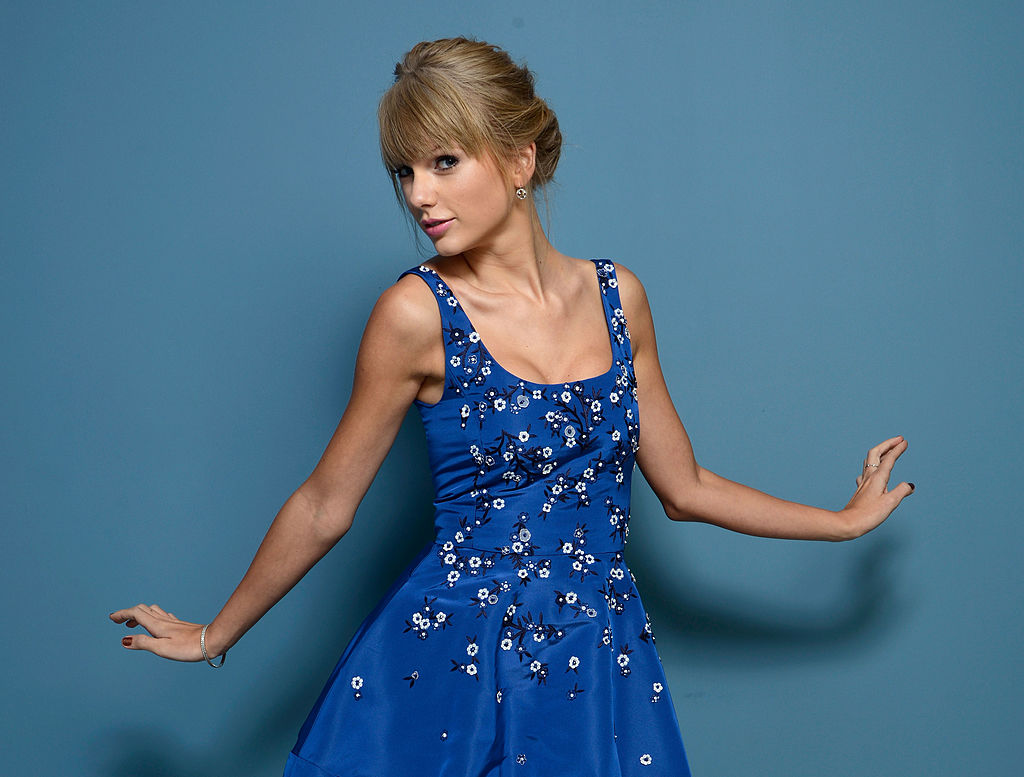 It's hard to forget the romance between Joe and Taylor. Though their relationship only lasted three months, their short run as a couple was tabloid fodder from beginning to end (and then some).
When Joe and Taylor began dating in July 2008, the 18-year-old was an up and coming star in country music. Having released her debut album two years earlier at age 16, Taylor had quickly gained fans across all genres.
Joe had a rising career as well. As one-third of The Jonas Brothers, he was one of the top teen stars of the 2000s. The Jonas Brothers debuted their first studio album in 2005 and by 2008 they were starring in the Disney series Jonas Brothers: Living the Dream and the teen movie Camp Rock.
Even more memorable than the couple's brief relationship was the way that Taylor described their breakup when she appeared on The Ellen DeGeneres Show. She told the talk show host that her breakup with the pop singer was definitely an "ouch" and also revealed that her song "Forever and Always" was about Joe, stating that she was able to get that song in just under the wire. But the part that fans still talk about is the line she delivered at the end: "When I find that person that is right for me, and he'll be wonderful. And when I look at that person, I'm not even gonna be able to remember the boy who broke up with me over the phone in 25 seconds when I was 18."
Taylor Swift is a huge 'Game of Thrones' fan
The 10-time Grammy winner has talked numerous times about her love for Game of Thrones. During a recent interview with Entertainment Weekly, the singer discussed just how much the show has influenced her life.
Though she only started watching the show in 2016, she has become completely obsessed with the show. She admitted that her 2017 album, "Reputation," took a lot of inspiration from the show. Taylor told EW: "These songs were half based on what I was going through, but seeing them through a Game of Thrones filter."
There are few songs on the album that were inspired by specific scenes in the show. The 29-year-old says that "Look What You Made Me Do" is "literally Arya Stark's kill list." She also revealed that "I Did Something Bad" was written after Arya and Sansa conspired to kill Littlefinger.
Taylor Swift regrets how she reacted to the breakup
The former country singer recently returned to The Ellen Degeneres Show and was asked to reveal her most rebellious act as a teenager. Taylor didn't hesitate when confessing that the interview regarding her breakup with Joe probably tops the list. She says that the two can joke about it now, but at the time she was a little mouthy.
Since their breakup in late 2008, Joe and Taylor have moved on to other people. Taylor is currently dating English actor Joe Alwyn, while Joe married Sophie in a secret Las Vegas wedding on May 1, 2019.
Taylor and Sophie recently appeared during the same segment of The Graham Norton Show and while you would think that things could be awkward, the interview went surprisingly well. At the end of the show, the two were seen talking and smiling and even shared a hug.
Though her breakup with Joe was filled with drama, the two have since become friends. If there was any bad blood between Sophie and Taylor, they certainly did a good job of hiding it. But we think that Taylor has grown up and put the past behind her. Either that or her obsession with Game of Thrones trumps and bad feelings she had about her ex.