Why Ariana Grande and Piers Morgan Are in a Very Public Fight Over Sexuality
Piers Morgan, the opinionated host of Good Morning Britain, is in hot water once again after commenting on nudity, female sexuality, and feminism. Morgan has publicly feuded with Kim Kardashian West multiple times after taking the reality star to task for posting racy images on social media.
This time, Morgan set his crosshairs on pop group Little Mix and talk show maven Ellen DeGeneres, and Ariana Grande and her mother, Joan Grande, were having none of it.
Why does Piers Morgan have a problem with Little Mix?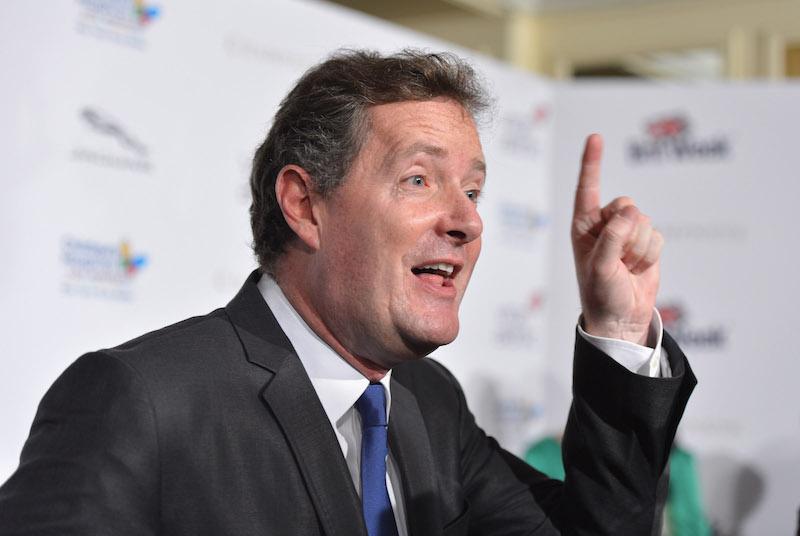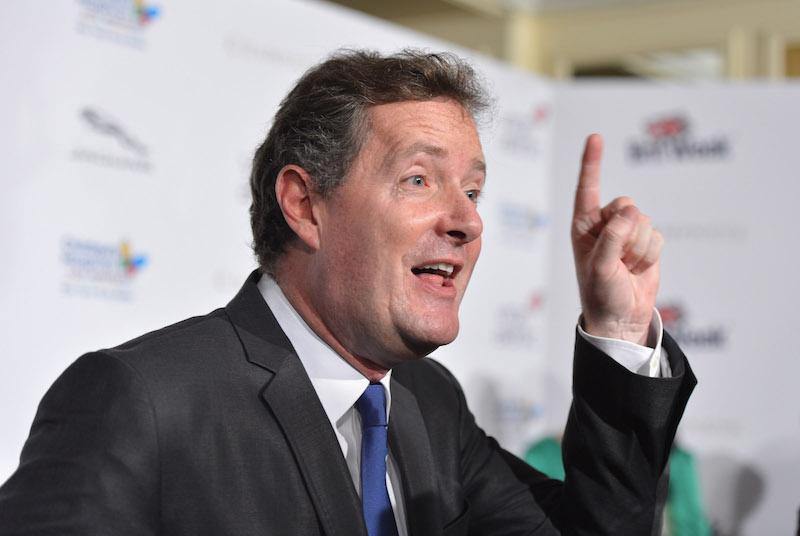 The feud started when Morgan tweeted about the promotional art for Little Mix's next album. Morgan took issue with the similarities between the art and the Dixie Chicks' cover of Entertainment Weekly, accusing Little Mix of stealing the idea.
The Entertainment Weekly cover and Little Mix's promotional art depict the ladies of each respective band, nude and strategically posed with the words that critics had used against them written across various parts of their bodies. "Hey @LittleMix – when are you going to admit you stole this idea from @dixiechicks?," Morgan tweeted.
Morgan blasted the band again after Little Mix's Jesy Nelson posted a picture of herself in her underwear. "Sultry? She looks ridiculous. Ask her to put some clothes on (if she has any…) & apologise for calling me a tw*t," he wrote on Twitter.
What did Piers Morgan say about Ellen DeGeneres?
Morgan's problem with DeGeneres lies in a segment she aired on The Ellen Show to celebrate International Men's Day. The segment featured a video montage of male celebrities like Idris Elba, Chris Hemsworth, and Ryan Gosling.
A day before he tweeted about Little Mix, Morgan took to Twitter to air his grievances about the segment and double standards in Hollywood. "Ellen drooling today over famous men's bodies on #InternationalMensDay2018," Morgan wrote, "Yet I've been abused all day for complimenting @hollywills on her legs. The hypocrisy of modern feminism laid bare."
Joan Grande speaks up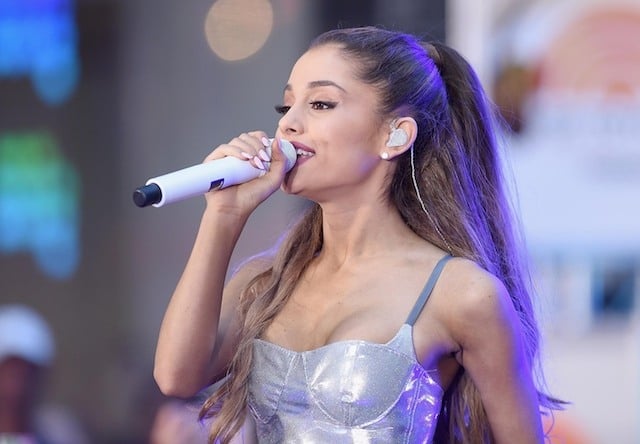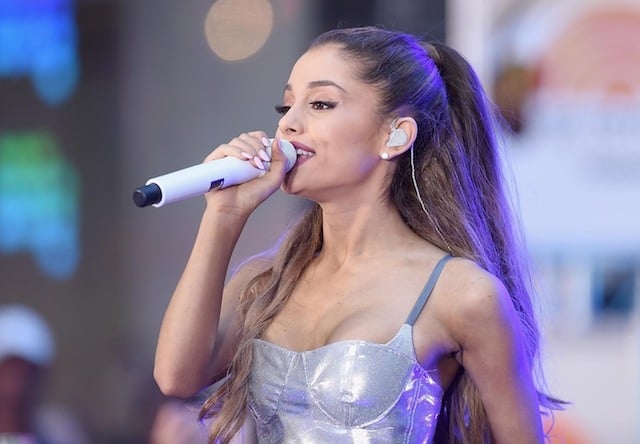 Joan Grande came to the defense of both Little Mix and DeGeneres in one tweet aimed at Morgan. "Honestly what is wrong with you @piersmorgan ? Didn't your mother ever teach you, if you have nothing nice to say, don't say it! You came for @TheEllenShowyesterday which was disgraceful, she is an angel. @LittleMix today, did you ever hear of paying homage? And..well never mind," Joan Grande, who was clearly incensed, replied to Morgan.
Morgan responded to Joan by further attacking Little Mix and DeGeneres and invoking Joan's daughter, pop sensation Ariana Grande, into the feud. He stated that Ariana and Little Mix use their sexuality to sell records instead of their talent and called DeGeneres a hypocrite.
"Hi Joan, my mother taught me to speak my mind & never be afraid to express honestly held opinion," Morgan tweeted, "Ellen's a hypocrite – and as for Little Mix, I'd just prefer they use their talent to sell records rather than their nudity. As your own daughter does…!"
What did Ariana Grande say about Piers Morgan?
https://twitter.com/ArianaGrande/status/1065298951711031296
Ariana responded to Morgan's tweets by defending DeGeneres while educating Morgan on the many dimensions of women, even seizing an opportunity to drop a line from her newest hit in her response.
"Ellen is an incredible & kind human being.. I use my talent AND my sexuality all the time because i choose to," Grande wrote, "Women can be sexual AND talented. naked and dignified. it's OUR choice. 🖤 & we will keep fighting til people understand. i say this w all due respect but thank u, next."
The pint-sized powerhouse with the perennial high ponytail was not finished with Morgan just yet, however. "Also @piersmorgan, I look forward to the day you realize there are other ways to go about making yourself relevant than to criticize young, beautiful, successful women for everything they do," she continued, "I think that'll be a beautiful thing for you and your career or what's left of it."
Ariana then tweeted a picture of Morgan, posing nearly nude in front of a fireplace. "When u do it it's ok tho right?," she asked.
How is social media reacting to Ariana Grande's conflict with Piers Morgan over sexuality?
Fans expressed shock on social media over how eloquently but effectively Grande took Morgan down. Grande's fans reacted by sharing various memes, all of which implying that her public takedown of Morgan was both flawless and satisfying to watch.