Why Ariana Grande's New Song Will Not 'Change The World,' According to Duet Partner Chaka Khan
The Charlie's Angels soundtrack produced by Ariana Grande is set to be released on Friday. Grande herself performs a number of the tracks, including a duet with legendary singer Chaka Khan called "Nobody."
In a recent interview, Khan talked about why she thinks the song won't "change the world."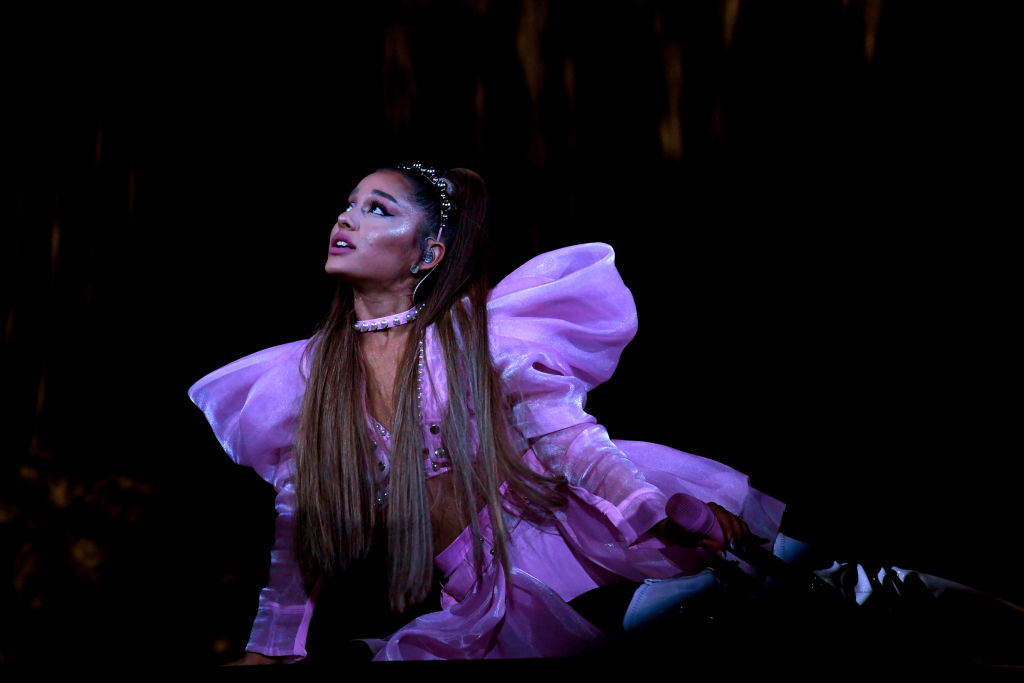 Who stars in 'Charlie's Angels'?
The new Charlie's Angels film is not considered a reboot or remake of the original film, which itself was based on the 1970s television series. Directed by Elizabeth Banks (who also stars in the film), it is considered to be the third installment in the Charlie's Angels franchise that includes the 2000 titular film, as well as 2003's Charlie's Angels: Full Throttle.
Kristen Stewart, Naomi Scott, and Ella Ballinska star as the new Angels. The film also features Djimon Honsou, Sam Claflin, Noah Centineo, Patrick Stewart and Luis Gerardo Méndez in supporting roles.
Who else will be on the 'Charlie's Angels' soundtrack?
Aside from Grande, her manager, Scooter Braun also produces with Savan Kotecha, Max Martin, Ilya, and Rami Yacoub. The project was led by the lead single, "Don't Call Me An Angel," performed by Grande, Miley Cyrus, and Lana Del Rey.
Also on the project is "Bad To You," performed by Grande, Normani and Nicki Minaj, as well as a song by Chaka Khan. Kash Doll, Kim Petras, Alma, and Stefflon Don perform on "How It's Done."
Other artists on the album are M-22, Arlissa, Kiana Ledé, Anitta, Danielle Bradbery, and Victoria Monét.
Chaka Khan sounds off on Ariana Grande duet
In a recent interview with Variety, Khan spoke about her duet with Grande.
When asked about the track, Khan said, "It's a cute song." When asked further about what it is about, she elaborated, "It's a song about Charlie's Angeles. The song is not going to change the world, OK. It's a good song in a movie."
She also revealed some new information. "I just finished a Disney film, you know. But that's all I can say about that."
Looks like the iconic performer wanted to clear up that the song is going to be a solid album track for a movie, but not much else in her opinion. But regardless, that doesn't mean that Arianators all over the world aren't going to jam to it! You'll be able to stream the album in full on Nov. 1.