Why 'Bachelor' Nation Fans Think the Series Exploited Dean Unglert
This season of Bachelor in Paradise has proven to be one of the most dramatic yet, especially when it comes to the love story of Dean Unglert and Caelynn Miller-Keyes. Unglert made his first appearance on the show via Rachel Lindsay's Bachelorette season. And while these two didn't find love, Unglert's now happily dating Miller-Keyes after dumping her and leaving Paradise, realizing his mistake and returning, and asking her to leave with him. 
Overall, fans are glad these two are making things work despite their lifestyle differences, but we still can't forget Unglert's complicated past that was revealed on the show. And it seems fans thought Unglert's time on The Bachelorette was actually exploiting him and his family and using his past for dramatic TV. Here's what happened and what fans said.
Dean Unglert opened up to Rachel Lindsay about his mother's death
Rachel Lindsay made it clear on her season of The Bachelorette that she didn't want to date any men in their early 20s. But, despite her seven-year age difference with Unglert, she told The Hollywood Reporter that something was different about him. "Dean is young but he's been through so much it makes him older; I call him 'my surprise,'" she said. And it seems his complicated family life is what appeared to make him more mature.
On the show, Unglert opened up to Lindsay regarding his mother's breast cancer and her death when he was 15. After his mother died, he also noted he felt abandoned by his father, whom he called "eccentric." "Things kind of fell apart within the family," Unglert told Lindsay while explaining his situation. "Both my brothers moved out, my sister moved out, my father was not there very often, so I had the house to myself from 15 to 18. It was very challenging." 
The Bachelorette captured a tense scene between Unglert and his father
Unglert made it all the way to the hometown visits, and it was here that fans got an inside look into the home life he explained prior. Unglert explained to Lindsay that his father is a Sikh Kundalini yogi convert who goes by the name of Paramroop Singh Khalsa. Before the hometown visit, the Unglert and his father hadn't seen each other in years — and the visit proved to be tense. 
During a private conversation, Unglert asked his father if he understood the pain and frustration he was going through after his mother died. "When mom passed away, I was a 15-year-old in my most vulnerable state in my life and my father, my brothers, my sister, like none of us came together. … There was never that moment," Unglert said. Unglert's father then added that he was angry at the situation, too, which caused him to pull away — and he seemed unwilling to further work through their personal issues. Dean's father then added, "You've still got one f***ing foot stuck in the past" — and the conversation ended there.
Fans think the show exploited his family drama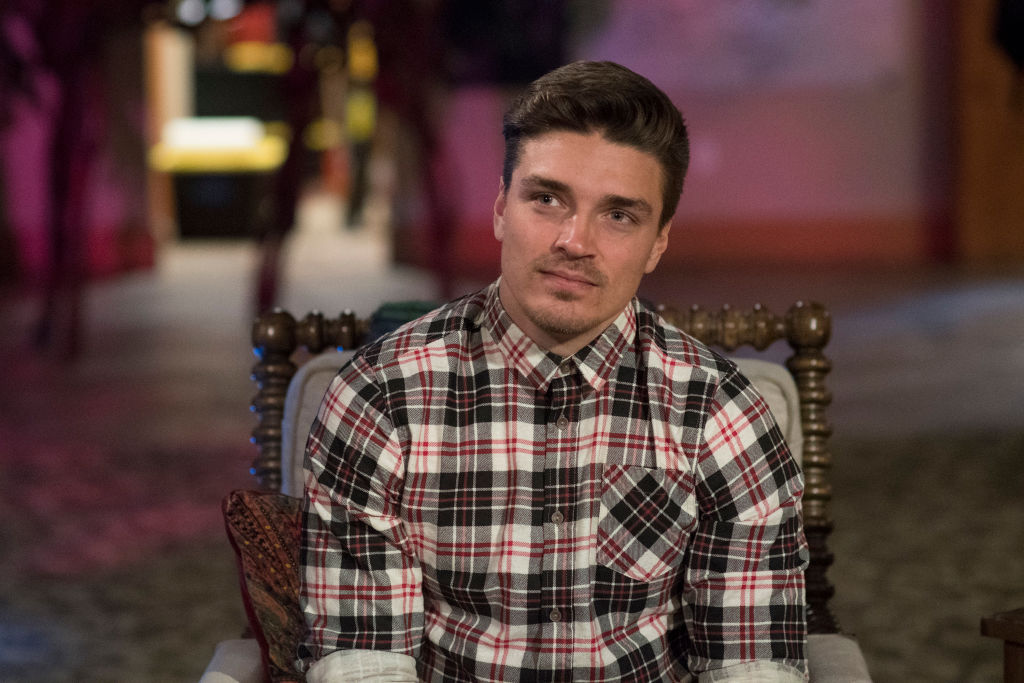 After the infamous episode between Unglert and his dad, the Bachelorette star sat down with People to discuss where he and his father stood now. "It kind of sucks that there were cameras around I guess, but at the end of the day, it would have been just something else for me to shoulder had I not had the chance to speak up about it," Unglert told the publication. And in March 2018, Unglert added a photo of him and his father to his Instagram with the caption, "Sometimes the apple actually does fall far from the tree. But at the end of the day, family is family."
While the show may have given Unglert a platform to talk to his father, fans still think the entire episode was way out of line. "This is too personal for all of this to be on the show.  ABC exploited this situation and I felt uncomfortable watching it.  The whole family suffered from the loss of their wife and mother. They need intensive counseling and maybe the producers could help facilitate that," one YouTube user commented on the hometown clip. Another wrote, "ABC exploited Dean's familial situation!  It was clear Rachel was instructed to keep Dean until hometown dates." 
We're hoping Dean's situation with his family is better now. And we know his romantic life is flourishing with Miller-Keyes at least! 
Check out Showbiz Cheat Sheet on Facebook!