Why Barbara Walters Hammered Jenny McCarthy Her 1st Time on 'The View'
In 2019, ABC's The View is celebrating 22 years on the air. That's an extraordinary run for any TV program. But no one would say it's always been a smooth ride for the show over the past few decades.
Among the missteps of the past few years, one of the biggest came during the end of the Barbara Walters era. As Walters inched toward retirement and the show searched for a new identity, producers brought Playboy model and MTV host Jenny McCarthy aboard.
Looking back, it's easy to see what a disaster hiring McCarthy would be. However, at the time, The View's producers thought giving politics a break would be in their best interest. It wasn't, and many point to the show's revived political angle as a reason for its resurgence in recent years.
But McCarthy's tenure was much, much crazier than anyone originally considered. In her new book previewed by New York Magazine, McCarthy described some frightening run-ins with Walters during that time. Yet the biggest blow-up of all came on McCarthy's first visit to The View.
Walters unloaded on McCarthy following the publication of her 2007 book.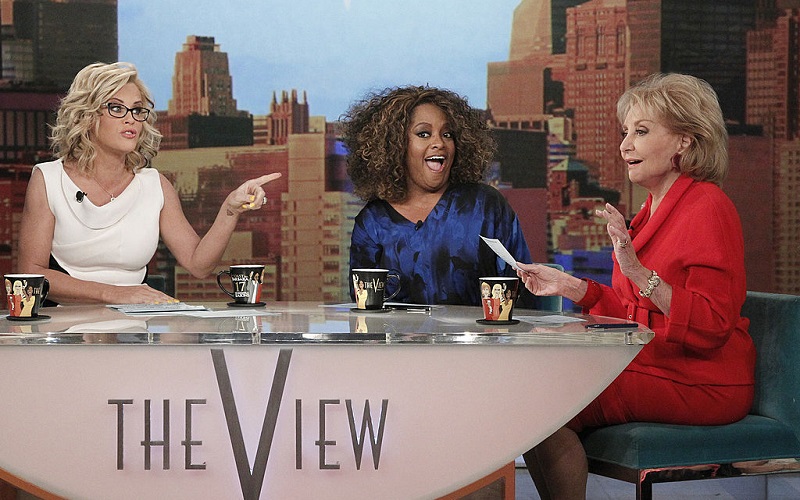 Many years before she became a daily presence on The View, McCarthy stopped by the show to promote her new book. However, it wasn't just any book. It was Louder Than Words: A Mother's Journey in Healing Autism.
That book's low reputation in the scientific community — and its ongoing body-count — preceded her visit to The View. So Walters reportedly had McCarthy summoned to her own dressing room before she made her appearance as a guest.
According to McCarthy in her upcoming book, Walter proceeded to rip her a proverbial new one. "[Walters] was screaming, 'How dare you say this! That autism can be cured?' My knees were shaking. I remember my whole body was shaking."
As McCarthy tried to split hairs between claims of "curing" and "healing" autism, Walters shut her down. "You're such a liar!" she screamed. McCarthy said it went on for seven minutes and that she'd never heard a woman yell like Walters did that day.
Apparently, not all book tours have the same breezy feel to them.
Walters toned it down on the air — and McCarthy joined 'The View' years later.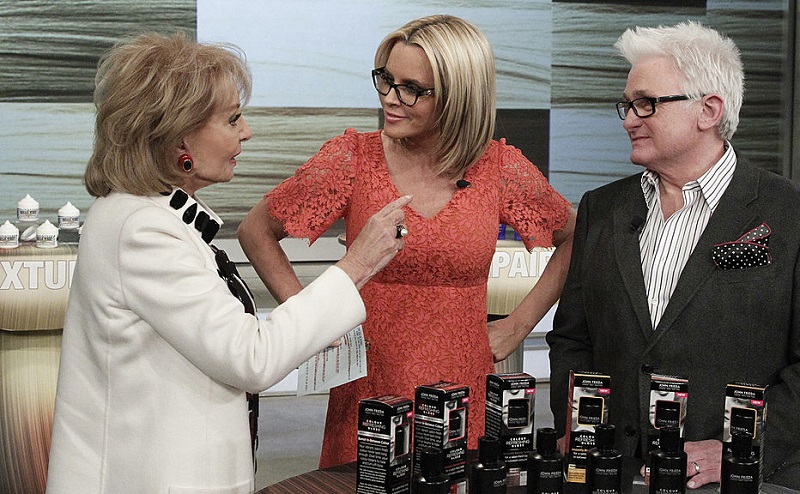 After getting lambasted by Walters prior to her appearance, McCarthy went onto the set "terrified." According to her book, Walters didn't do her any favors by allowing her to be introduced on the air. (That might coax the audience into clapping, she said a producer told her.)
Once The View's cameras rolled, McCarthy sat on the couch and answered Walters's questions. Though Walters couldn't ever shy away from the controversy (in this case, McCarthy's anti-vaccine spiel), the broadcasting legend played it straight.
About five years later, McCarthy braced herself for another beating at Walters's hands as she promoted her next book. However, Walters acted like a loving mother, hugging McCarthy and praising her effusively for the volume on Confessions of a Recovering Catholic.
Two years after that, Walters didn't object when producers tapped her to be the next host on The View. McCarthy's stay at the show was short and not-at-all sweet, but at least she never felt such wrath from Walters again.
Check out The Cheat Sheet on Facebook!