Why Barbara Walters Lied About Firing Elisabeth Hasselbeck From 'The View'
By 2013, The View had come to a crossroads. Barbara Walters, who'd created the show 16 years earlier and still appeared regularly, was close to announcing her retirement, Meanwhile, ratings had dipped because of the snoozer that was the 2012 election.
ABC executives began mobilizing behind the scenes. Obviously, nothing would happen to Whoopi Goldberg, the show's moderator and most popular personality. But everyone else — including Joy Behar and Elisabeth Hasselbeck — were vulnerable.
Somewhere along the lines, network heads decided both Joy and Hasselbeck had to go. Acoording to Ramin Setoodeh's Ladies Who Punch, parting with Joy came rather easily to both sides. She felt ready to move on and harbored little (if any) animosity about the move.
But Hasselbeck was a different story. As rumors about her leaving swirled, Barbara and other figures hoped for a solution that kept Hasselbeck on their good side. So they lied to the public and kept things quiet with hopes of finding Hasselbeck another job in the business. It worked.
Barbara said there was 'no plans for Elisabeth to leave' after she'd been forced out.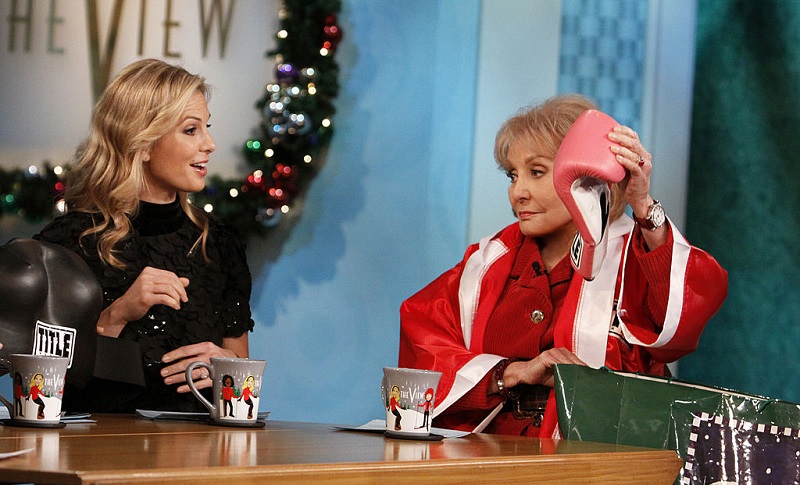 Reading Setoodeh's entertaining book, you get a sense of just how controlling Barbara, her producers, and ABC execs could be. In the case of changing two co-hosts in the same year, they wanted to manage a complete overhaul while appearing to maintain the status quo.
Basically, there's no way you can pull such things off unless you're Barbara and the ABC folks in her corner. But that's who was in control, and she got to work. In Ladies Who Punch, Setoodeh recounts her going on the air to declare that Elisabeth wasn't following Joy out the door.
"We have no plans for Elisabeth to leave this show," Barbara said after they'd fired Hasselbeck. (Setoodeh confirmed it was a firing for the first time in his book.) In order for her to play nice on her way out, Barbara decided to find her a new job.
So where would a conservative TV host land in the second term of the Obama administration? Barbara called Roger Ailes to ask a favor.
Barbara had Ailes take on Hasselbeck at Fox News.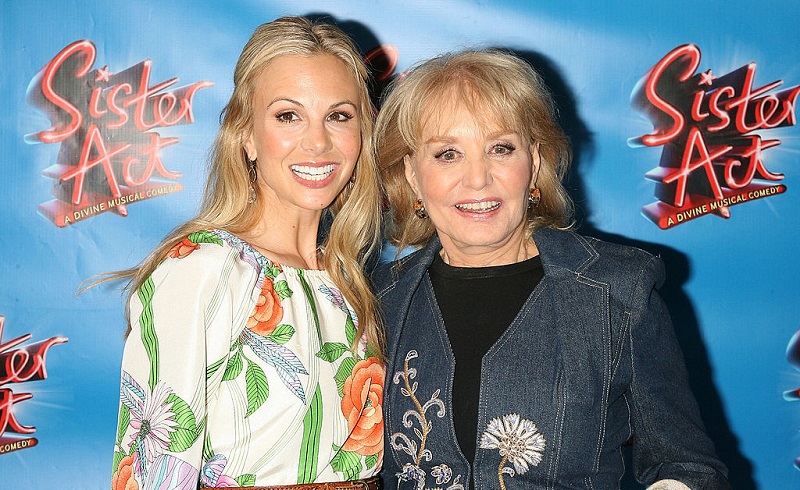 It's hard to imagine placing someone in another job in order to guarantee their silence, but that's how this departure at The View went. According to Setoodeh, Ailes agreed to hire Hasselbeck at Fox News as that favor to Walters.
As planned, Hasselbeck stayed quiet for four months (until July) before she and ABC announced she was leaving the show. When she left, it was not without bitterness. (After she'd been fired, Hasselbeck was quite upset.)
But at least she had a job at Fox & Friends, even if Ailes let it be known he hired her at the request of Barbara. Back at The View, they didn't have another loud and ugly exit on their hands. So Barbara had to be happy about that. Things remained quiet.
When Jenny McCarthy came aboard, they didn't stay quiet for long. In fact, things got so messy that Barbara would soon think The View was on its way to being canceled.
Also see: Why Trump Was Afraid to Attack Whoopi After His Visit to 'The View'