Why Barbara Walters Thought Rosie O'Donnell Would Actually Be a Great 'View' Moderator
Compared to what would come later, the early years of The View were mostly calm and generally civilized. Barbara Walters exerted full control and the co-hosts respected her authority as the broadcasting legend she was.
But once major personnel changes started happening, things began to slip out of control. The first big move came when Meredith Vieira stepped down as moderator to take a job on Today. According to Ramin Setoodeh's Ladies Who Punch, Barbara wanted a brand-name replacement to join the show.
That led to her search straight to Rosie O'Donnell. Before she became known as a scandal-prone figure who almost blew up The View, Rosie could really charm audiences and send a show's ratings soaring when she put her mind to it.
These talents — and the publicity such a hire would get — intrigued Barbara to no end, Setoodeh reported. While it might seem like an unsafe bet to hire Rosie to replace the emotional yet reliable Meredith, Barbara had several good reasons to do so. Only later did it become clear she made a mistake.
Barbara wanted star-power and headlines — and someone to sustain the show.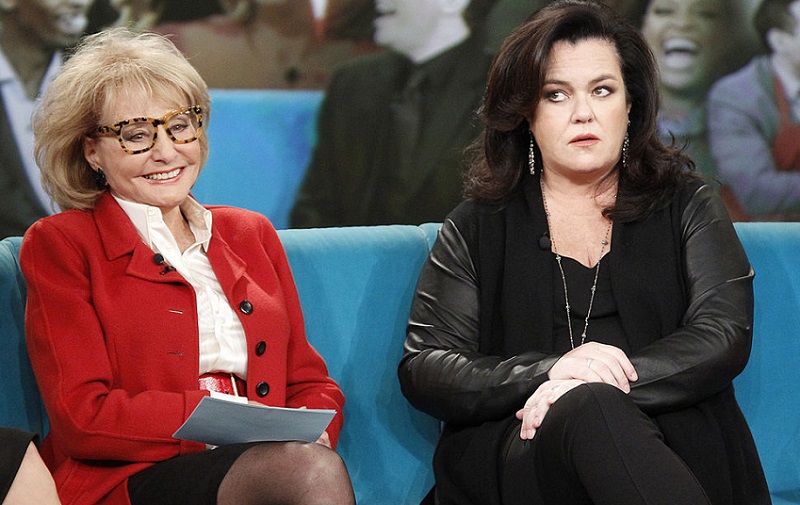 In Ladies Who Punch, Setoodeh writes about how Barbara wanted a real star to take Meredith's place, someone who was "a game changer." Barbara saw how Rosie had been taking a break from TV and thought she might be the one. So she invited Rosie to her house for a party.
As she watched Rosie singing show-tunes to the delight of her guests, Barbara could picture that talent steering her show into the future. She offered Rosie the job before the night ended. Rosie happily accepted, looking for a good spot to make a comeback.
Setoodeh notes that Barbara basically ignored the feelings of Star Jones with the Rosie hire. Rosie had torched Star for her weight-loss surgery deception in a magazine interview. Star was incensed when she learned Rosie was coming, but Barbara had made her decision.
In a way, Barbara was looking for the same qualities she saw in Whoopi Goldberg when she hired her the following year. However, with Whoopi she landed a keeper. In the following months, she'd learn Rosie wasn't.
A kinder, gentler Rosie had a hit with her own show when 'The View' was just getting started.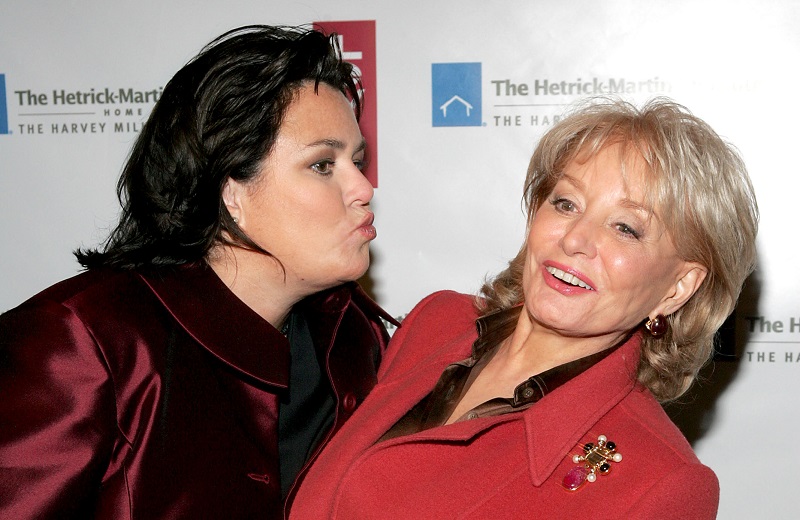 When The View kicked off in 1997, the show was an untested commodity. The Rosie O'Donnell Show, on the other hand, had already become a hit. Rosie had the reputation as the sweet host who spoke her mind on pop culture and came across as authentic.
Barbara made a noteworthy appearance on the show a few months into the life of The View, and Rosie had nothing but kind words (and plugs for The View). In fact, Setoodeh writes that Barbara thought Rosie's show served as a solid lead-in for The View.
After Rosie left in 2002 to spend time with her children, she had racked up multiple Emmys and earned a reputation for knockout ratings. As she thought of a replacement for Meredith starting in fall 2006, Barbara saw the future of The View in good hands with such a TV star.
Obviously, it didn't work out. But looking back, you can't really blame Barbara for her pick at the time. As for Rosie's second go-round, that was definitely an ill-advised call.
See also: Why Rosie O'Donnell Compared 'The View' to the Trump Administration