Why Barbie Is About to Get the 'Juno' Treatment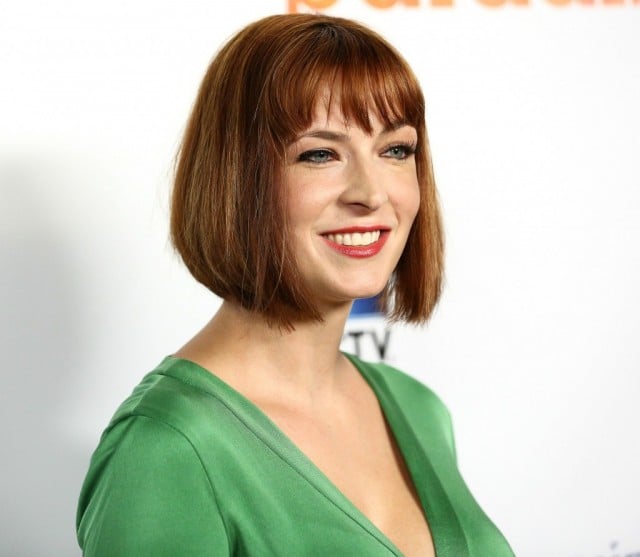 Barbie is about to get a Juno-style treatment, thanks to the latest unlikely pairing out of Hollywood. In an unexpected move, Sony Pictures has tapped Oscar-winning screenwriter Diablo Cody to write the next draft of Barbie, the upcoming live-action film based on Mattel's top-selling iconic doll.
This is the first news we've heard about the Barbie project since it was announced almost a year ago. As previously revealed, the film will reportedly follow the famous character as she "uses a wide variety of personal and professional skills" to "step into the lives of others and improve them," similar to a modern-day Mary Poppins. According to Deadline, Cody has now signed to take over screenwriting duties from Jenny Bick (What a Girl Wants, The Big C), who penned the first draft of the film.
Cody is an interesting and somewhat surprising choice for the project, as those familiar with her work will know. The screenwriter rose to Hollywood's A-list ranks after winning a Best Original Screenplay Oscar for 2007's Juno. While none of her projects since then have reached quite that level of critical acclaim, Cody has become known for her edgy and distinctive style. She penned the horror comedy Jennifer's Body and the well-received Jason Reitman-directed Young Adult. She also served as creator, executive producer, and writer on Showtime's United States of Tara. Last year, Cody made her directing debut with the comedy drama Paradise. So how exactly does Barbie fit into her obviously adult-skewed body of work?
According to Deadline, Cody's unique voice is actually what drew Sony to her in the first place. Though Barbie has been the subject of countless TV movies and straight-to-DVD releases, this project will mark the first theatrical feature film based on the doll (although she made memorable appearances in the Toy Story franchise). With that in mind, the studio is aiming to take focus away from Barbie's staple fashion accessories and instead give the film a sense of fun and empowerment – much in the vein of last year's Phil Lord and Chris Miller-directed The LEGO Movie, which quickly became both a critical and commercial hit.
That's where Cody's original voice comes in. Hiring her to pen the screenplay shows that the studio is serious about making the decades-old toy a modern film character – one with the potential to launch a global film franchise. "Diablo's unconventionality is just what Barbie needs," producer Walter Parkes said of he project. "It signals we're going for a legitimately contemporary tone. We're bringing her on because she had great ideas, but even more importantly, she truly loves Barbie."
Whether the unexpected move pays off or not remains to be seen, but it'll likely be a while before we find out. As of now, Sony hasn't revealed any particular timetable for the film, although Deadline reports that the studio considers it a priority project. In the meantime, viewers can get another taste of Cody's writing style with the upcoming comedy drama Ricki and The Flash, which features Meryl Streep as a rock star and is due for release in June.
More from Entertainment Cheat Sheet:
Want more great content like this? Sign up here to receive the best of Cheat Sheet delivered daily. No spam; just tailored content straight to your inbox.