Why 'Batwoman' Star Ruby Rose Had to Have Emergency Surgery Before the Series Premiere
Many fans of the DC-CW Superhero Universe are excited for the latest entry, Batwoman. Though the series has yet to premiere, star Ruby Rose has already been badly injured during filming. Here's what happened, and what you need to know about the show before it begins airing.
How did Ruby Rose become famous?
Rose actually started off as a model in her native Australia, before becoming a VJ for MTV there. Her transition to international media came in 2015, when she landed the role of inmate Stella Carlin in the hit Netflix series Orange Is the New Black.
Rose portrayed the role, in which she became the new love interest of main character Piper, in Season 3, and briefly in Season 4 in 2016. After watching the recently released final season, Rose posted a clip from her introduction on the show, writing, "Man I miss these guys!"
She's become something of an action star
After OITNB, Rose switched gears to the big screen. She appeared in Resident Evil: The Final Chapter in 2016 as Abigail and, in 2017, followed that up with two more action films: XxX: Return of Xander Cage and John Wick: Chapter 2.
Also in 2017, Rose appeared in Pitch Perfect 3 as Calamity, the lead singer of a rival band. She then starred in yet another action flick, The Meg, in 2018. And she has two more action-thrillers in the pipeline.
Now, Rose is the star of 'Batwoman' on the CW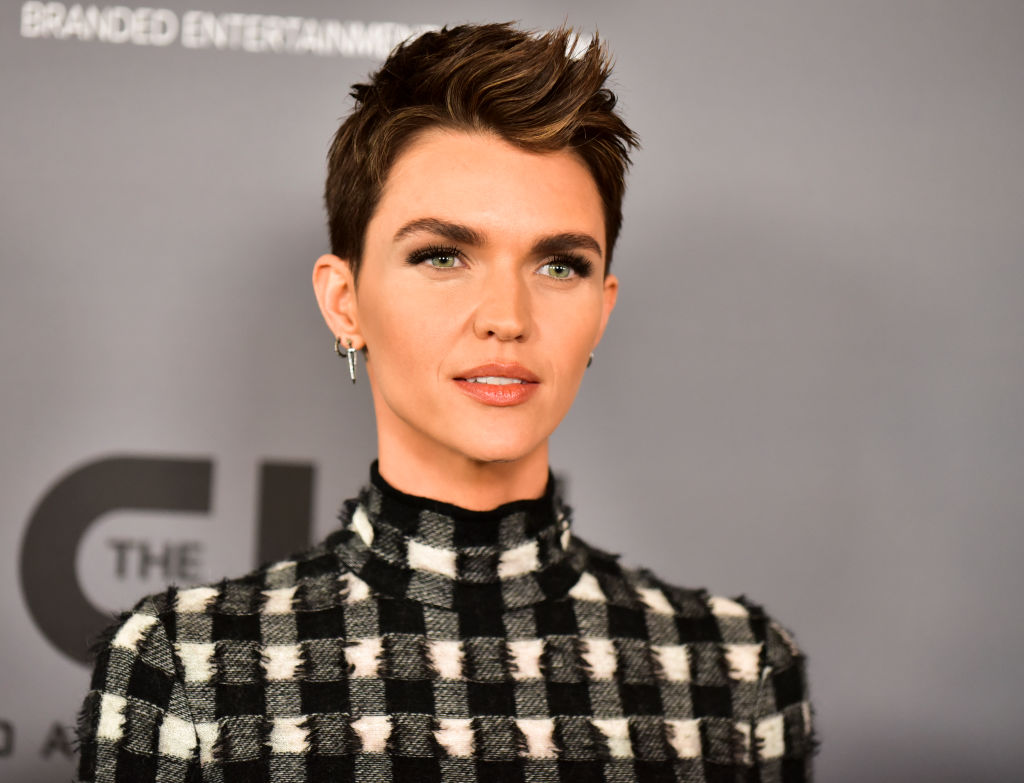 Rose has returned to TV recently. She was cast as Kate Kane, alias Batwoman, in the CW-DC universe. This news came out in 2018, and she made her debut in the three-part crossover event Elseworlds, appearing in episodes of The Flash, Arrow, and Supergirl.
Now, Rose will continue to portray the character in her own series, Batwoman. The new entry in the expansive TV universe is due out soon and notably features Rose as the first openly LGBTQ actor playing an LGBTQ character in this realm.
Why did Rose have surgery?
Playing Batwoman can't be easy, even with all of that action star practice. Rose took to Instagram on Friday, Sept. 27, sharing a closer look at a recent surgery she had. She wrote, "To everyone asking about my new Pez dispenser scar on my neck… A couple of months ago I was told I needed an emergency surgery of I was risking becoming paralyzed."
Rose continued, detailing the extent of her injuries. "I had herniated two discs doing stunts, and they were close to severing my spinal cord. I was in chronic pain and yet couldn't feel my arms." You can watch a three-minute video of the surgery, but be warned, while it's edited for time, you can see blood and bodily material in excruciating detail.
This is when 'Batwoman' premieres
Fortunately, Rose appears to be in good health again, and, we'd assume, as resumed filming for the rest of Batwoman Season 1. And you don't have to wait long to see her in action. The series premieres on Sunday, Oct. 6, 2019, at 8/7c on the CW, and will be followed by the Supergirl Season 5 premiere.