Why Betty Gilpin Feels 'A Thousand Feet Tall' on 'GLOW'
Betty Gilpin has been Emmy-nominated for both seasons of GLOW so far. Season 3 just premiered this summer, but her current nomination is for last year's second season, so just wait until next year's nominations. Gilpin plays Debbie Eagen, a working mother who takes on the alter ego of Liberty Belle, the Americana heroine of women's wrestling in the '80s.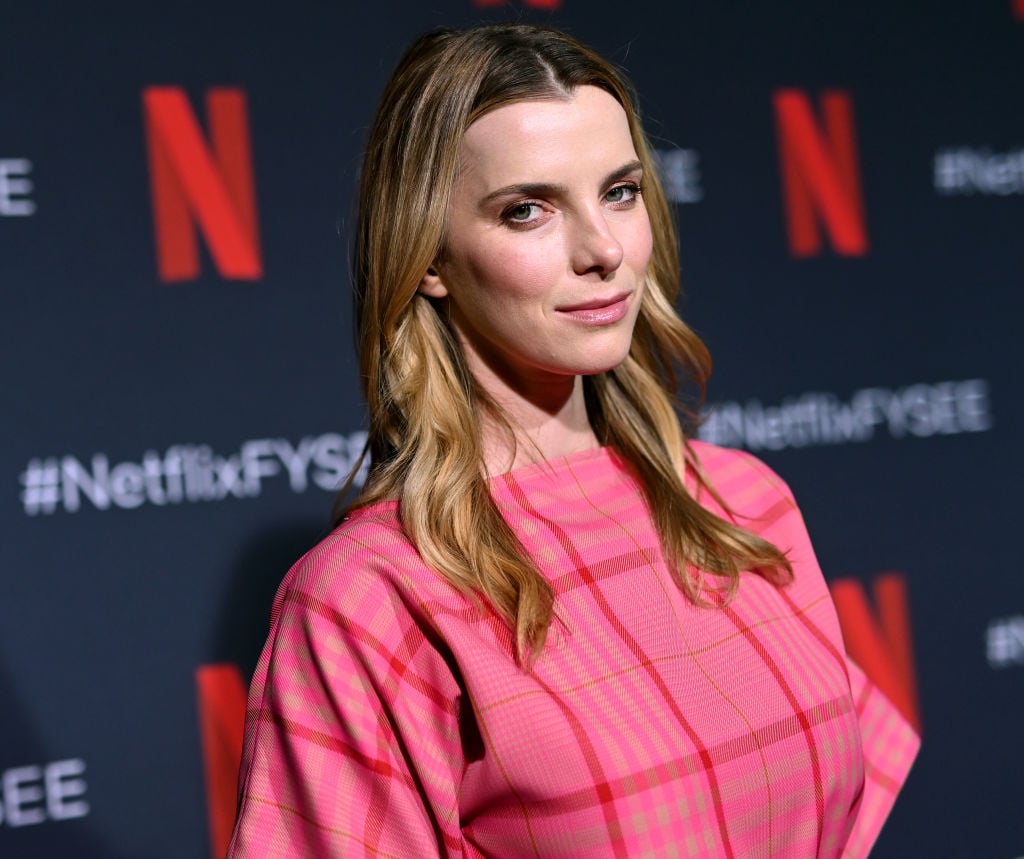 Netflix has a Television Critics Association for season 2 of GLOW, which ultimately led to Gilpin's second nomination. It was a harrowing season that saw Debbie experiment with drugs try to balance her growing popularity with her son. GLOW is inspired by the real Gorgeous Ladies of Wrestling and all three seasons are available to stream on Netflix.

Why Betty Gilpin feels 1000 feet tall on 'GLOW'
GLOW  features an ensemble cast of powerful women playing badasses in the ring who still get to be vulnerable outside.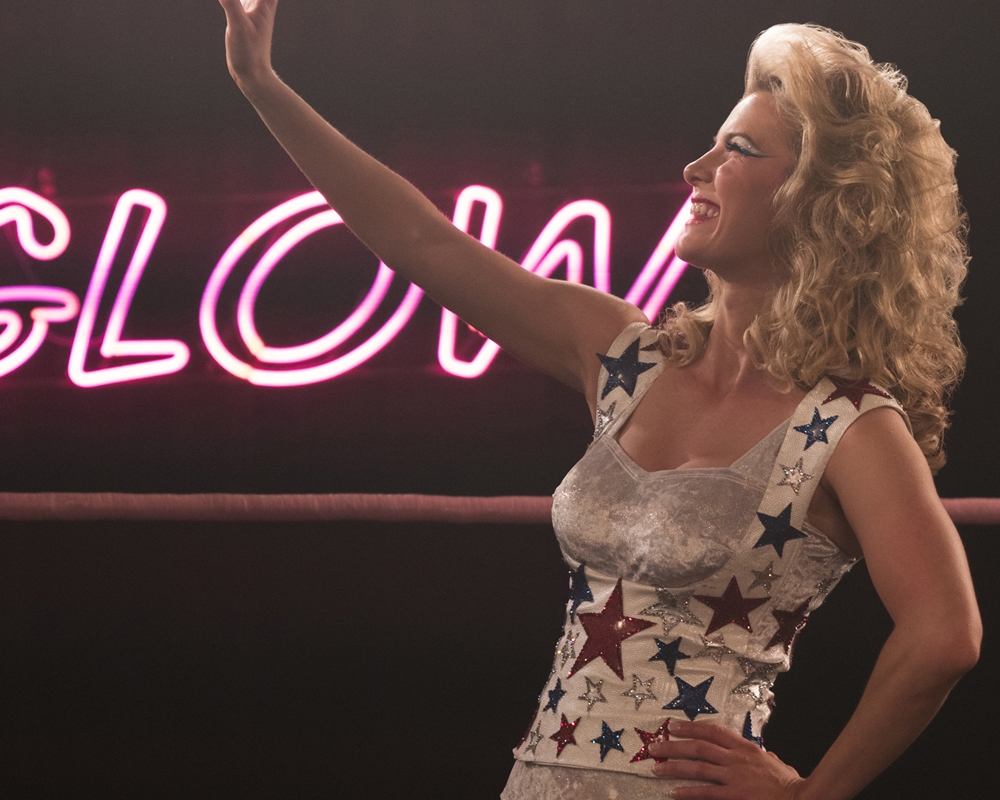 "I really relate to Debbie in a lot of ways, as a woman and actress, and from watching my friends become mothers, I guess I see this part of them that you sort of connect to your Greek self, I guess. And maybe everyone feels this way, that there's this tiny part of you that thinks, oh, maybe I could be powerful and maybe I could be special and loud and a thousand feet tall if someone gave me the opportunity to. And then Debbie feels that way, and then her job for the day is to paint her nails and put on a nice outfit. And all this thousand-foot-tall feeling gets crammed into this very small posing package. And I think she's just done with it and is ready to explode. And I think wrestling has given her an opportunity to feel a thousand feet tall if only for five minutes."

Betty Gilpin, Televisoin Critics Association Panel, 7/29/18
'GLOW' is about how women can claim their strength
The real GLOW was short-lived in the '80s, although it was glorious for the women who performed in GLOW. As a drama, GLOW shows how women can take the strength they find in the ring into their real lives.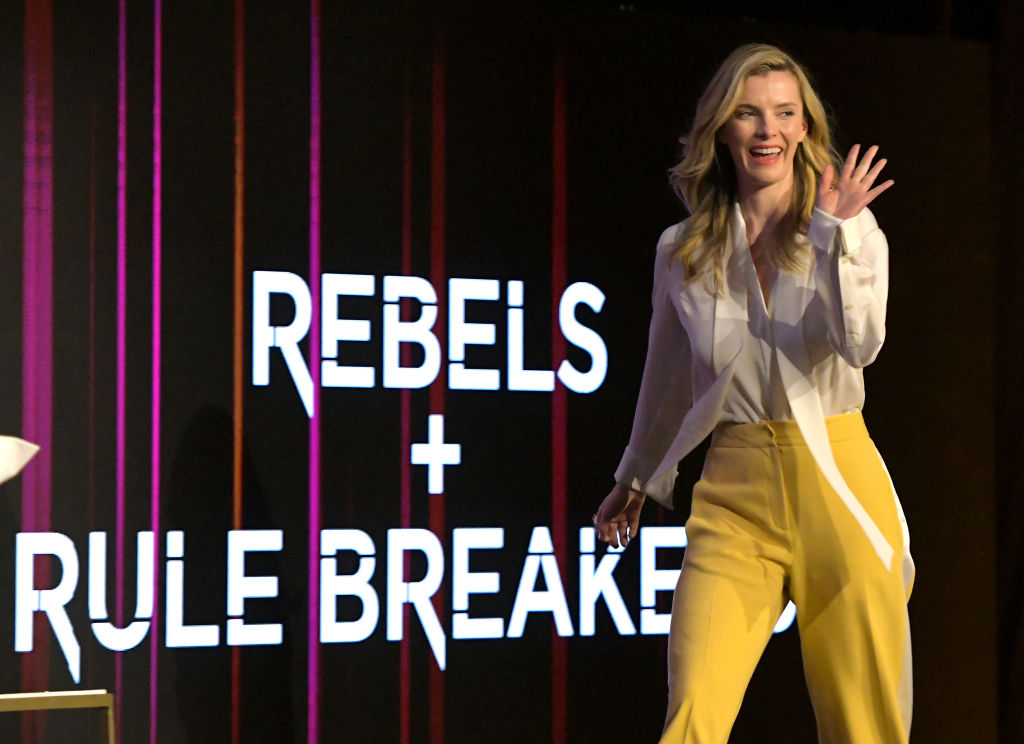 "I think that a trait that a lot of the characters share is that, even though we're all very different, I think a lot of us are very lonely and feel like our lives didn't go the way that we thought they would. And that GLOW, the show within the show is this sort of weird island where we get to pretend to be the warriors we thought we were gonna become when we were little girls. And then we're all going back to our houses crying in our bathrooms but I think that that warrior self that they're finding in the ring is slowly bleeding into their personal lives. I think Liberty Belle has made Debbie a stronger Debbie at the grocery store and at work as a producer."

Betty Gilpin, Television Critics Association panel, 7/29/18
'GLOW' was finally a license to overact
Betty Gilpin appeared in Nurse Jackie, Masters of Sex and Elementary, real world shows that required real-world performances. Even on the fantasy American Gods, Gilpin played a human character. Finally, GLOW was a license to go wild, both in the ring and filming promos for the wrestling show.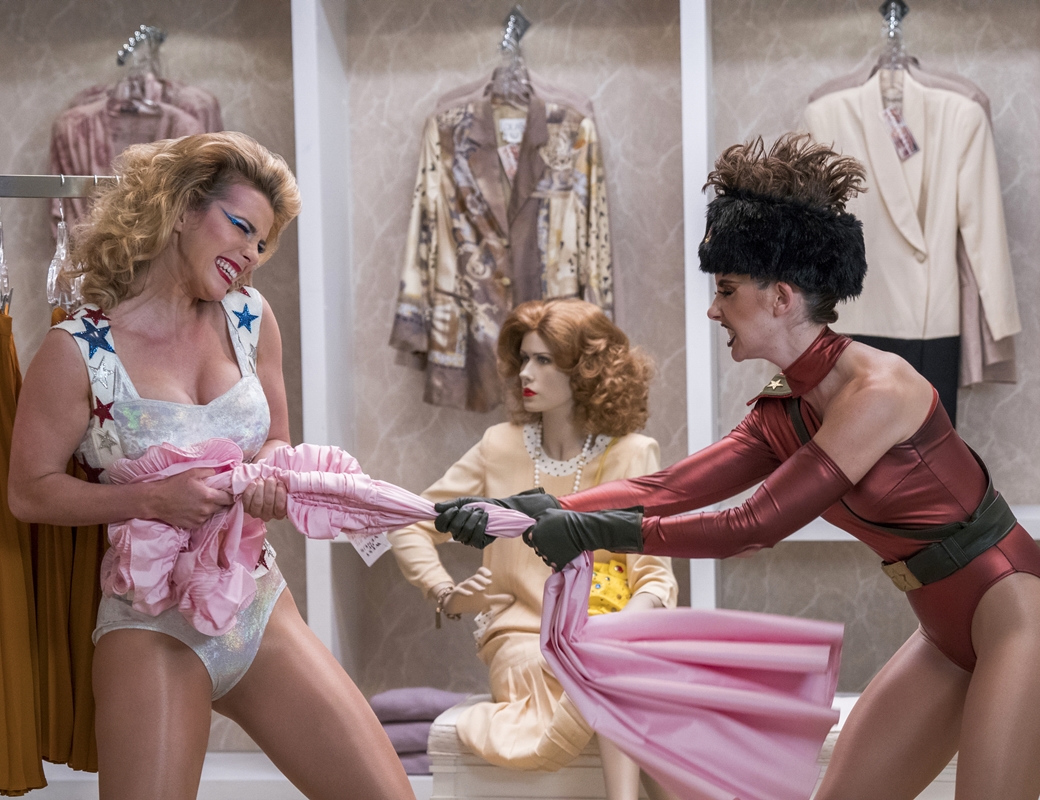 "I think something that happens for girls who want to be actors, I think that something we probably all shared when we were nine was the kind of ham quality of putting on a show for your family or being crazy and weird and making the biggest faces possible and singing in line for the airport and just being a ham, crazy kid. And I wanted to play Miss Hannigan. And I wanted to be a clown. And then I think at a certain point when you're an actress in your twenties or when you start auditioning, it's like be small in your choices, small in your body, and be a complement to the male character who can have the Miss Hannigan clown stuff going on. And I think it's a slow lesson to learn. Oh, no one wants me to be loud and big and my 8-year-old making my family laugh in line for the airport. And this job is so rare that it's asking for our 8-year-old ham selves, as well as our 15-year-old journaling selves and our 75-year-old future selves. I think that we'll never get this again. It's crazy and I could do this job forever. And I think that is reflected in the finished product."

Betty Gilpin, Television Critics Association panel 7/29/18