Why 'Big Brother 21' Fans Are Split on What Nicole Should Do This Week
Big Brother 21 is getting close to its finale. This week another person has to go home and fan are split on who should be next. Find out what they have to say about Nicole Anthony's power and more.
Nicole Anthony previously won Head of Household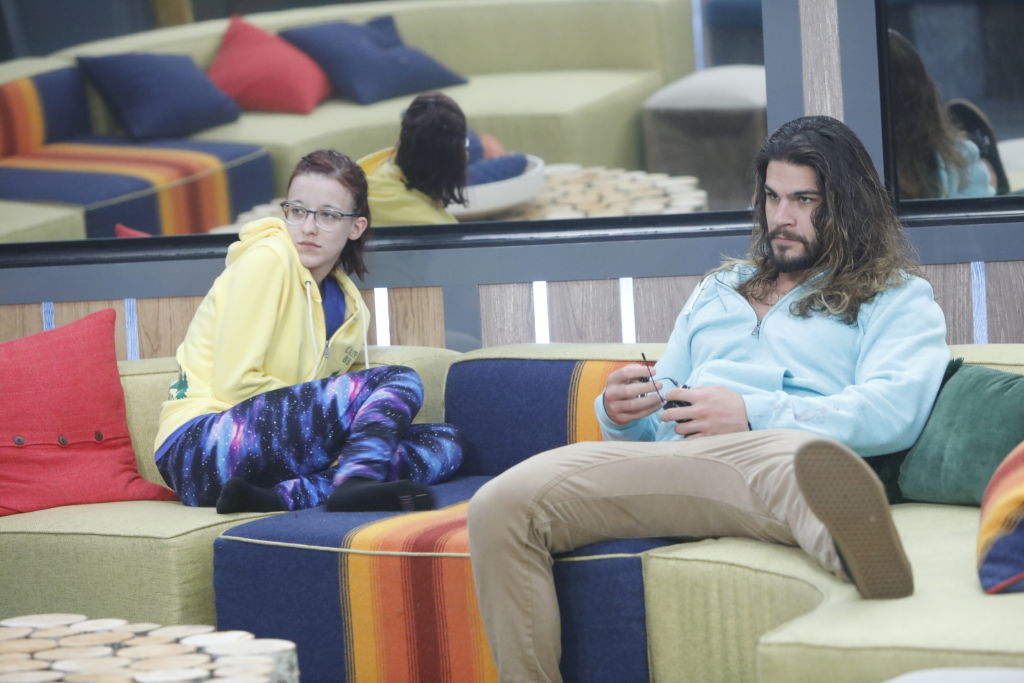 The double eviction episode was a big night. Jessica Milagros was sent home and there was immediately another week of Big Brother played. This time Nicole won Head of Household (HOH) by finishing an ice rink puzzle. She decided to put Christie Murphy and Tommy Bracco on the block.
They then played a veto competition with What the Bleep? Cliff won and decided to keep the nominations the same. Christie was the one evicted from the house.
The next HOH competition was BB Flix and Chill. Jackson Michie won and he nominated Cliff Hogg III and Tommy.
She won the BB Comics veto competition
Nicole is continuing her hot streak. She managed to win the BB Comics challenge and has the Power of Veto. Her partner in the game is Cliff so she plans to take him off the block.
That means Tommy will stay on the block and Holly will have to join him. This leads to the question, will Tommy or Holly be evicted from the game?
Cliff, Nicole, Jackson, and Holly previously made a final four deal together. However, it would be smart to split up a showmance at this point in the game. Tommy is already on his own given Christie's eviction so he is a bit weaker.
That's certainly the case given he revealed the secret he's been keeping all season. "I want to tell you guys something," the Broadway dancer told Jackson and Holly. "I knew Christie before coming into this house. Let's keep this between us."
This was after Holly insulted him for being so close to Christie. "Oh f***, I'm so sorry. I have been dogging… I'm sorry. I wondered that at points, I'm sorry," she said.
"Her ex-girlfriend is my aunt," he said. "I had to go with it because of who she was." Many thought this reveal only blew up Tommy's game. However, it's still a good idea to breakup Holly and Jackson. What should Nicole do?
Fans are split on if Holly or Tommy should go
Fans seem to be pretty torn with the upcoming decision. They seem to be happy with whoever will be chosen. This is because Nicole and Cliff are fan favorites.
One person did make a strong argument by tweeting, "Here's why you evict Holly Holly 100% takes Jackson Jackson 100% takes Holly Tommy does not 100% take Jackson Jackson does not 100% take Tommy #BB21."
Another person tweeted, "Holly is easier to beat in a F2 than Tommy. He has too many guaranteed votes in the jury. Yes, it's risky to keep a showmance in the game. But isn't it also foolish to evict the one person you can definitely beat? Y'all just want to see Holly go out on Jackson's HOH lol. #BB21."
Fans will have to wait and see what they'll ultimately decide. Nicole will most likely make the decision with Cliff.