Why Brad Pitt and Angelina Jolie's Divorce Wasn't the Worst Thing For Their Kids
Sometimes divorce is really tough on the kids. There can be hurt feelings, heartache, and confusion. Brad Pitt and Angelina Jolie must have done something right, because their children are handling the divorce really well. Here are all the details we have on one of Hollywood's biggest families and how they're handling the high-profile separation.
Brad Pitt and Angelina Jolie's kids all get along really well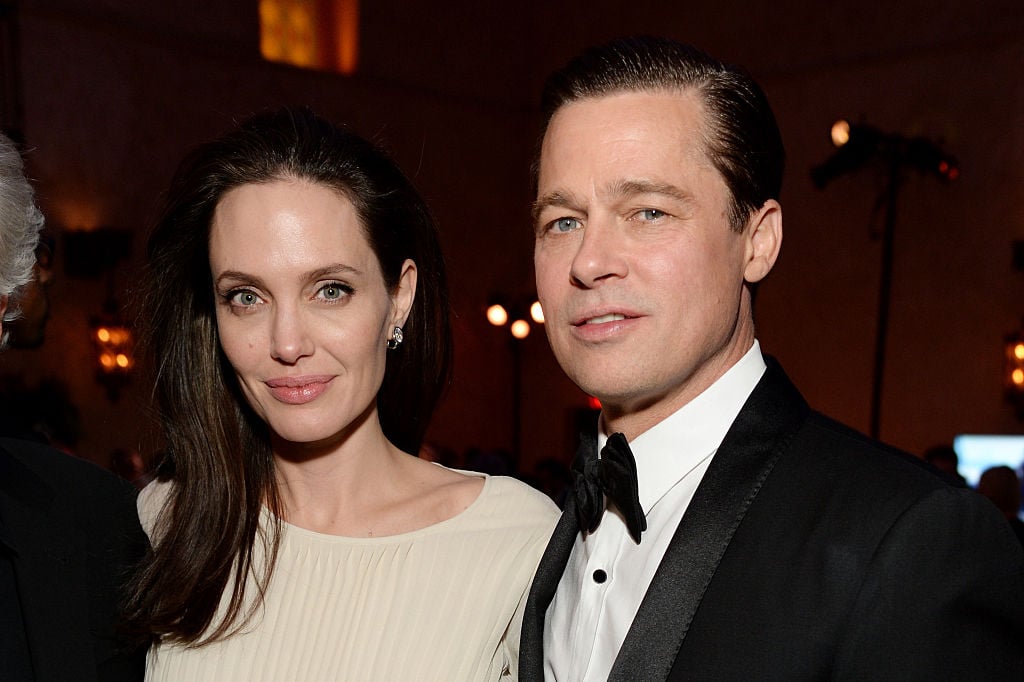 For the kids, the separation of their parents has actually brought them closer together. The six children have a really close relationship. Part of that is because the experience of going through the divorce together gave them something to bond over. According to a source for Hollywood Life, "All of Angelina and Brad's kids are extremely close," the source said. "They're all very caring and protective of each other. They have always been a tight unit, but their parents' divorce made the bond between them even stronger. They still bicker sometimes, like all siblings do, but overall they get along really well."
Another reason they're so close, they spend a lot of time together. With both parents traveling to movie sets around the world, they are often traveling with them, and have only their siblings for companionship, but this doesn't bother them. They seem to really enjoy each other's presence. "Angelina really encourages that feeling of being a little tribe," said the source for Hollywood Life. "She has group meetings so everyone can share their feelings. They do game nights, they read to each other; there is a lot of group time."
Brad Pitt and Angelina Jolie make lots of time to spend with the kids
Even though they're getting divorced, both parents make it a priority to spend plenty of time with the kids. A source told US Weekly that the kids travel back and forth between Pitt and Jolie, so that they're able to see them both often.
Jolie has been working long hours on the set of Maleficent, but she still makes sure that she gets to see the kids. Recently, they've been seen around town at places like Target and PetSmart, where Jolie bought goodies for the kids and their pets. A witness said both Jolie and the kids were singing as they walked to the car, and clearly having a good time.
Reportedly, Jolie also likes to offer the kids "life lessons," which means taking trips to Buddhist temples or spending time with influential artists and thinkers. Developing their mind is very important to her.
This summer, the kids got on a plane to head to Los Angeles to be with Pitt. A source told E!, "He does whatever he can to make their time together positive. Each relationship [he has with each child] is different, and some are better than others."
Brad Pitt and Angelina Jolie put the kids above anything else
When the couple first separated, things were really tense, so much so, that they only spoke through lawyers. But since that time, they've been making a lot of progress with their relationship for the kids. "This is a big jump forward for us, and we're all trying to do our best to heal our family," Jolie told Vanity Fair. They both agree that they need to put the children first.
Both Pitt and Jolie spend a lot of time in therapy and group meetings to work out any issues they may be having. They try to keep things consistent. It's very important for them that the kids are happy.
"It's a very healthy situation and Brad is grateful that all of the animosity is in the past," a source told US Weekly.