Why Brad Pitt Was Ditched by This Sitcom Star at the MTV Movie Awards
Superstar Brad Pitt has made headlines for his films as well as his high-profile romances. Dating celebs including Juliette Lewis and Gwyneth Paltrow, the Fight Club star tied the knot with Jennifer Aniston and Angelina Jolie though both marriages ended in divorce.
When Pitt was trying to make a name for himself in Hollywood, he dated another aspiring actor who ended up giving him the slip at a major awards ceremony.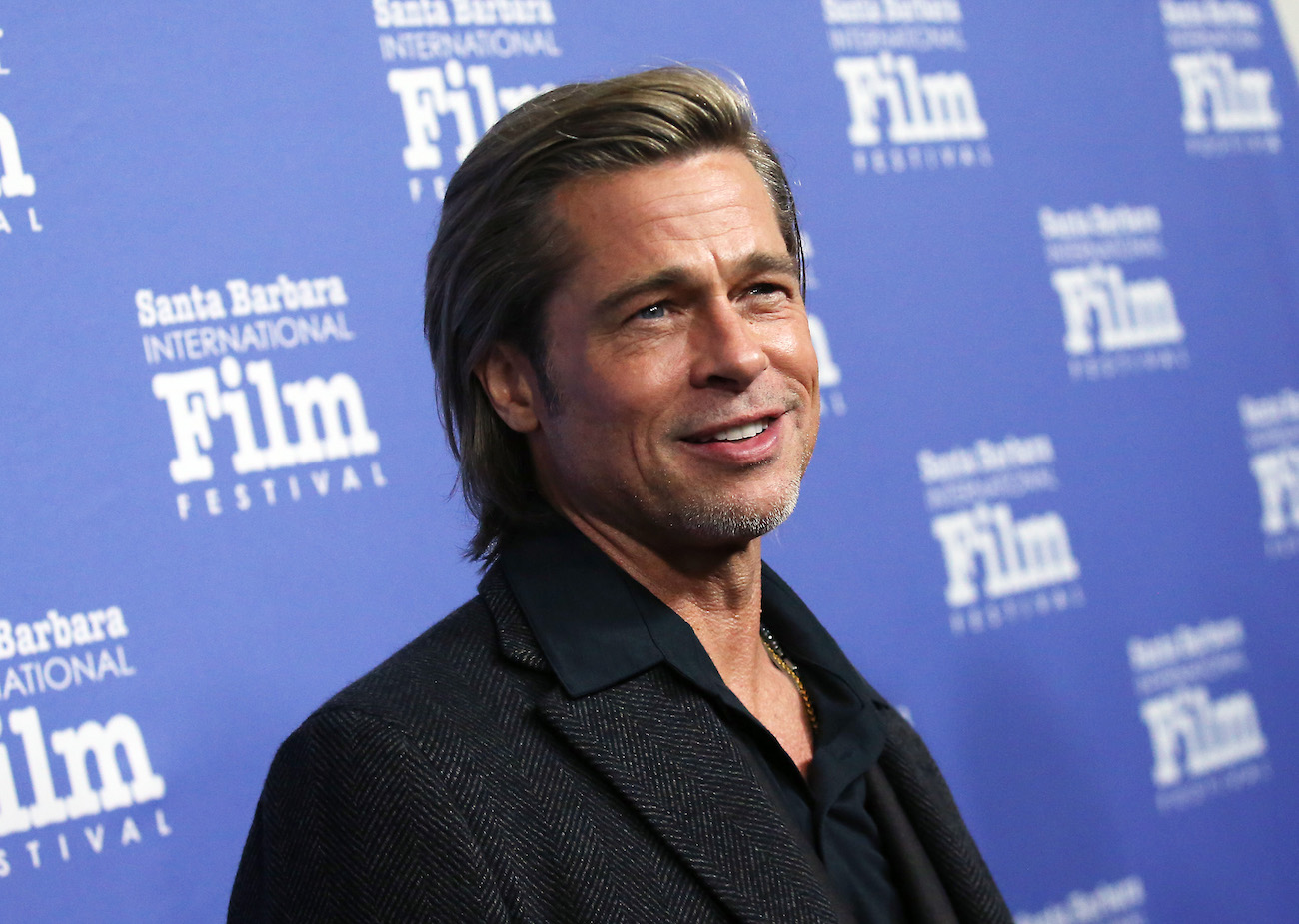 Brad Pitt heads to Los Angeles
Pitt was close to earning his degree in journalism at the University of Missouri in the mid-80s. Days shy of donning his cap and gown, he decided to pick up stakes and head to LA in search of fame and fortune.
"It was a week before graduation and I realized that all of my friends had jobs," Pitt told Leonard Maltin at the 35th Santa Barbara International Film Festival (SBIFF), according to Collider. "I had a friend, who was not even a close friend, who talked about going out to L.A. … And it was just one of those things that hit me. I'd always lamented that there wasn't an avenue for film in Southern Missouri … it just occurred to me that I could go to it, and I literally loaded up the car."
Pitt was immediately enamored with the Hollywood vibe and soon landed work as an extra.
RELATED: Brad Pitt Says People 'Still Come Up To Me and Yell' This Line From an Earlier Film
"You know, when I first moved out here, it was the summer of '86," Pitt told the Los Angeles Times. "Man, I was just so up for the adventure, and so excited when I'd drive by a studio where they make movies. It meant the world to me."
'Ad Astra' star roomed with teen icon
Working to make ends meet while juggling auditions, Pitt shared space with several other guys including another aspiring actor. Jason Priestley of Beverly Hills 90210 fame roomed with Pitt as they were both trying to get their big break in Hollywood.
"I moved and it was one of those eight guys in a two-bedroom apartment in North Hollywood kind of things," Pitt recalled. "You have your little corner where you keep your clothes folded up in a little bedroll. I became quite accustomed to McDonald's and Shakey's Pizza buffet. I didn't mind. The city was a wide-open experience."
Priestley remembered a steady diet of cheap food and tobacco due to their lack of funds at the time.
"We lived on Ramen noodles and generic beer—the kind that came in white cans labeled 'beer'—and Marlboro Light cigarettes," Priestley wrote in his memoir, according to Interview. "We were broke." 
'Married… with Children' star dates Brad Pitt
Turns out sitcom star Christina Applegate was also trying to get on the Hollywood map in the mid-80s. According to USA Today, she would often have Pitt and Priestley over for barbecues. The Married…with Children star was already starting to make a name for herself as Kelly Bundy on the Fox Network sitcom.
Apparently, Applegate and Pitt began dating. While the two seemed like a picture-perfect couple, the Dead to Me star (kind of) revealed that she ditched Pitt at the 1988 MTV Music Awards for another guy.
During Watch What Happens Live in 2015, host Andy Cohen asked Applegate about the night in question on a round of "Plead the Fifth." She confirmed giving Pitt the slip at the awards. Yet when it came time to reveal the identity of the man she left with, Applegate told Cohen, "I don't have to do nothin.' "
RELATED: Why Brad Pitt's Former Co-Star Said Kissing Him Was 'Disgusting'
Though Applegate was tight-lipped on providing details, the mystery man allegedly came forward a year after her WWHL appearance. Former Gilmore Girls star and Skid Row frontman Sebastian Bach told the tale on the radio show Elliot in the Morning.
"[Christina] was interviewed recently on, like, Entertainment Tonight, or something," Bach explained. "They said, 'What was the dumbest thing you ever did?' And she goes, 'One night I ditched Brad Pitt for this other dude.' And that dude would be me."
Applegate never confirmed Bach's story. There seems to be no ill will between Pitt and Applegate following that fateful MTV awards evening.