Bradley Cooper on What Inspired Him to Become an Actor
Bradley Cooper – landing his breakout role in the slapstick comedy The Hangover – has since starred in several Golden Globe and Oscar-nominated films.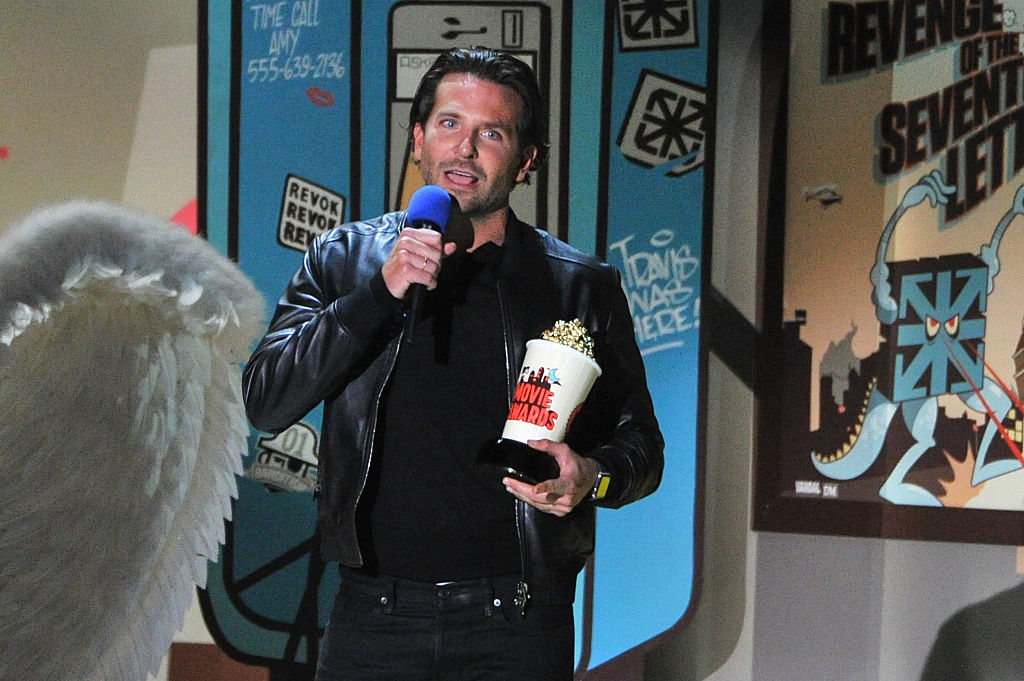 From appearing opposite Jennifer Lawrence in Silver Linings Playbook to taking on the contentious role of Chris Kyle in American Sniper, several successes led Cooper to the critically acclaimed A Star Is Born.
A Star Is Born received four Academy Award nominations, including Best Picture and Best Actor at the 91st Oscars ceremony. Cooper – now climbing the ranks of Hollywood at a rapid rate – directed and starred in the lead role. Though missing out on a nomination for directing, many fans and industry professionals feel he was "snubbed."
Putting awards and any other representations of accomplishment aside, let's get to what truly matters: the art. Cooper, now a household name and a much-admired entertainment professional, knew he wanted to be an actor from a very young age. A specific film and performance catalyzed his career choice.
David Lynch's 'The Elephant Man' inspired Cooper's career

David Lynch's The Elephant Man, adapted from the Frederick Treves novel titled The Elephant Man and Other Reminiscences, stars Anthony Hopkins and John Hurt.

John Hurt plays John Merrick: a man with a physical disfigurement who uses his deformity to make money in a sideshow act. Anthony Hopkins stars as the doctor who witnesses Merrick in the sideshow and takes him into his home, discovering that beneath Merrick's exterior lies a soft and wise soul.
Bradley Cooper, speaking of the film stated, "it was the reason I wanted to become an actor, because of David Lynch's movie," according to News24.

Bradley Cooper would even go on to play John Merrick for his thesis in grad school, and, years later, on Broadway. When asked "what about the story hooked" him, Cooper stated:
"I mean it was the plight of this man and the way that he moved through it with a sense of joy. But, you know, I couldn't even articulate it back then. I just remember feeling really moved in a deep, deep, profound way. And it made me want to be an actor. I just knew. What it gave me was the strength to say…I want to be an actor"


Broadway.com

Bradley Cooper as The Elephant Man

Bradley Cooper, starring in The Elephant Man on Broadway in 2015, hadn't yet fully developed himself as a major dramatic actor; however, he had previously starred on Broadway as Theo in Three Days of Rain, so he was familiar with the medium.

Cooper had skeptics to impress with this role. Still widely known for The Hangover, seeing Cooper open as the lead on Broadway alongside the likes of Patricia Clarkson and Alessandro Nivola was a shock for some.
Proving skeptics wrong and satisfying those who believed in a young Cooper, the production opened to rave reviews. Ben Brantley, the famous New York Times critic stated of Cooper's performance:

"What he brings to this production is the weight of years of being stared at as an adult, and he is the first star of his stature to take on the part in our post-Warhol world of celebrity obsession."

The New York Times
Bradley Cooper, also performing the production in London' West End, received critical acclaim for his performance on the England stage as well; seems his performance was impressive enough to suit two commonly divergent palates. Maybe he'll star in the work that inspired his career once more. Could this be the film he's been hinting at: the one he's most excited to direct and star in?