Why BTS Taking a Break Shouldn't Surprise Anyone
K-pop's biggest boy band, BTS, will not be taking on new activities for a while. As announced by their company recently, the members of BTS will "recharge" themselves by having "extended period of rest and relaxation."
Considering the fact that BTS seem to be at the top of their game lately, some onlookers are no doubt surprised that the group is choosing to take a break. However, the truth is that this break might actually be overdue and this announcement should not shock anyone.
BTS will live a normal life during their break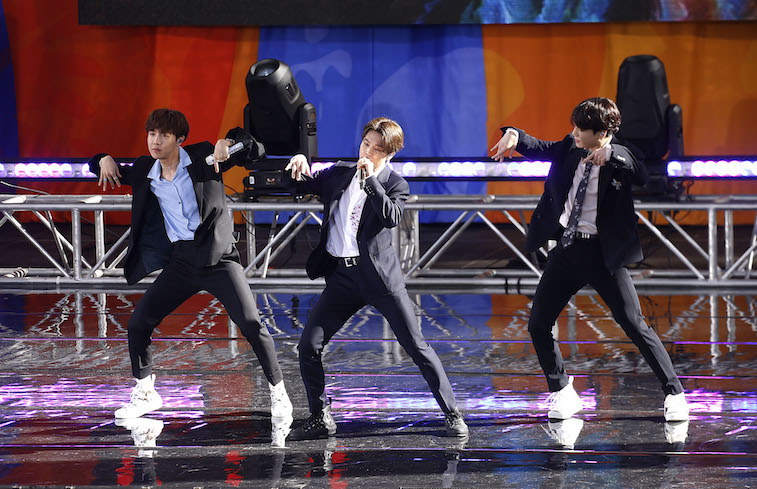 Aside from sharing that BTS will not be working for a while, Big Hit Entertainment also revealed that the members have plans to simply live life as normal people.
The company stated that the break will "provide them with a chance to enjoy the ordinary lives of young people in their 20s, albeit briefly."
There is also a request for fans: "Should you have a chance encounter with BTS while they are on vacation, we ask that you show consideration for their need to rest and enjoy their private time off."
Fans are supportive of BTS's break
Even though BTS fans will not see their favorite group for a while, many are very much on board with the guys taking time off from work. The hashtags #RestWellBTS and #HappyVacationBTS started trending on social media after the announcement.
A fan commented: "I'm soo HAPPY for them. They deserve it. I hope they enjoy their vacation a lot without any disturbance."
"I hope media also leaves them alone on their time off," another person wrote, "so they can truly enjoy an ordinary 20's life."
BTS has been working extremely hard for the past few years
A large part of why fans are looking forward to BTS's break is because it is well-deserved after their hard work for the past few years.
BTS debuted in 2013 and became hugely famous in South Korea in 2015. Since then, they have been kept extremely busy, especially since the group also gained international recognition in 2017.
BTS has consistently released a ton of new music every year. They also tour often in many countries around the world and have played more than 120 shows since 2015.
Between recording, practicing, and performing, the members of BTS have not had much time to rest and relax. This is why the upcoming break is overdue and fans want to see them take time off to do things for themselves.
Will BTS break up like One Direction did during their hiatus?
For some people, BTS's vacation looks rather similar to the one that another famous boy band took a few years ago.
In 2015, One Direction announced that they would be taking a break after years of fame and busy schedules. The group members ended up going their separate ways and releasing solo music.
They originally told fans that the hiatus would not last very long – according to Louis Tomlinson, it should only be around 18 months. However, as of 2019, it is still unclear when One Direction will come back together again, if ever.
Fortunately, though, the signs do not point to the fact that BTS's fate will be like One Direction. For one thing, many onlookers believe that One Direction's split was mainly caused by the members wanting to pursue solo activities, especially after Zayn Malik first left to do this very thing.
On BTS's end, they do not have to leave the band to do solo work. Many members have already released their own music and taken on various activities of their own while still being in BTS. It is actually quite common in K-pop for boy band and girl band members to have solo work outside of their group, so there is often no need to break up for this reason.
Moreover, BTS actually renewed their contract with Big Hit Entertainment in 2018. They originally had a seven-year-contract that lasted until 2021, but the contract renewal now allows the group to be together until 2026.
BTS also still has a few shows for their Love Yourself World Tour left. In October 2019, they have scheduled performances in Saudi Arabia and South Korea, so it really won't be long before the band is back together.