Why Camilla Parker Bowles Is Receiving a Higher Title Than Prince Philip
Members of the royal family have several different titles to go with their names and most of those rankings change over time depending on who the current monarch is. This will be the case for Prince Charles' wife, Camilla Parker Bowles, but the regal title she's going to receive will outrank her father-in-law, Prince Philip, even though he has been married to the queen for more than 70 years.
Here's the reason why Camilla is set to have a higher rank than Philip and why the Duke of Edinburgh isn't a king.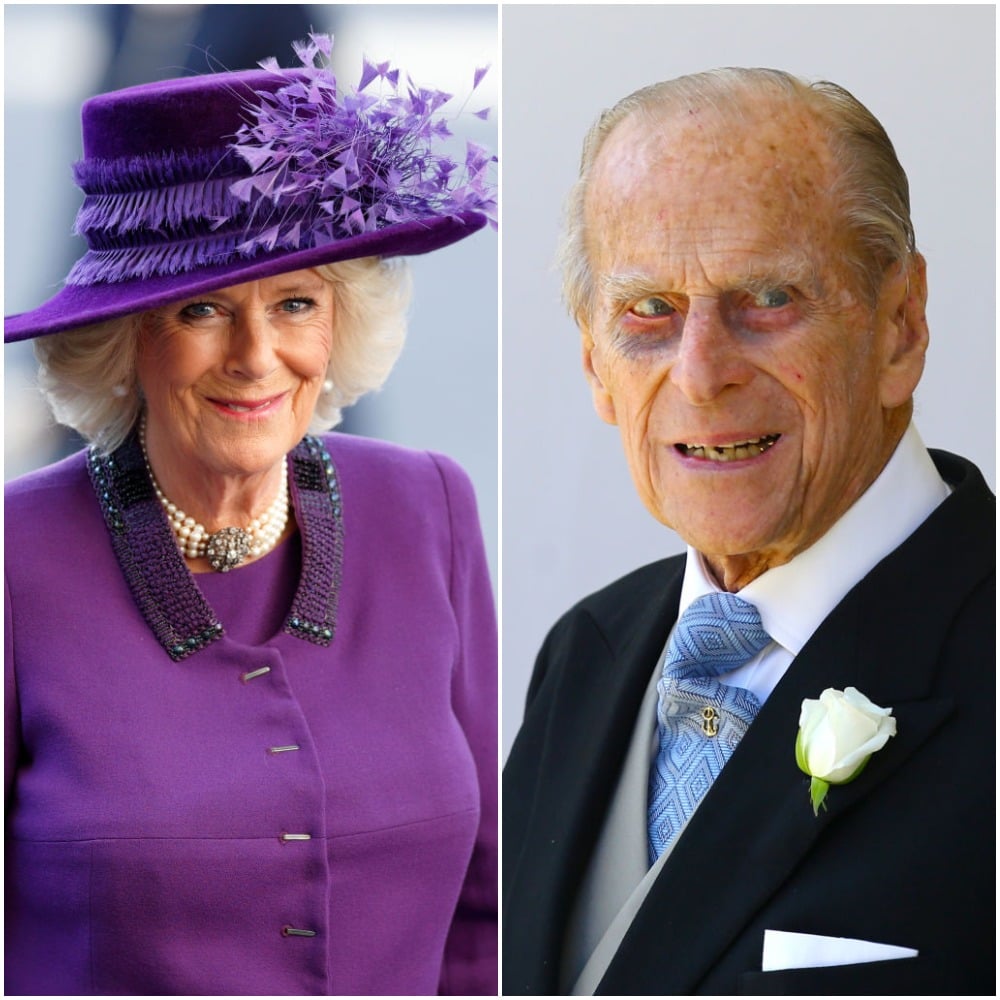 What is Camilla Parker Bowles' current title?
Upon her marriage to Prince Charles on April 9, 2005, Camilla was given the title of Her Royal Highness The Duchess of Cornwall as her husband is His Royal Highness The Duke of Cornwall. Because Charles is the also the Prince of Wales, Camilla technically has the Princess of Wales title too.
That though is still associated with the late Princess Diana and therefore Camilla decided not to go by it publicly and instead uses Charles' dukedom.
When Camilla and the prince are in Scotland, she has another title altogether and is referred to as Her Royal Highness The Duchess of Rothesay since Prince Charles is His Royal Highness The Duke of Rothesay.
What title she'll receive when Prince Charles becomes king
As the heir apparent, Charles is set to become king one day and when he does his titles and Camilla's will change.
According to The Express, once he ascends the throne Camilla's role will be pushed up accordingly to Queen Consort.
Some may recall that at the time of their royal wedding, much of the public had not warmed up to the idea of Charles' second wife becoming queen. Therefore, in an effort to ease the backlash from Princess Diana fans, the palace announced that Camilla would go by princess consort not queen consort when Charles is king. That announcement, however, has since been removed from the Clarence House website and royal experts agree that Charles will indeed make Camilla queen consort.
"When Charles takes to the throne, Camilla will become queen consort," said Charlie Proctor, editor-in-chief of Royal Central. "The monarchy is not a popularity contest, and you can't change titles in fear of certain people still having chips on their shoulders."
Why Prince Philip was never given the king title
Some have questioned why Camilla will receive a status Philip never did after his wife, Elizabeth became queen. That answer just comes down to protocol.
The Latin Times noted that when a male royal marries, his wife attains the female form of his title but the same is not true for female royals when they get married. That is why Philip's rank is dukedom, not king.
Read more: Royal Fans Are Furious Over the Shocking Thing Camilla Did With Princess Diana's Jewelry