Why Camilla Parker-Bowles Will Never Get to Be Queen
It seems like there has been nothing but controversy surrounding Camilla Parker-Bowles since before she even became a member of the royal family. Because Princess Diana was loved by so many, millions of loyal fans from all over the world were quick to villainize Parker-Bowles once it was confirmed that she had been having a long-term affair with the Prince of Wales.
However, despite what the public thought of Parker-Bowles, Prince Charles' loyalty to her remained strong. On April 9, 2005, Prince Charles and his girlfriend for over three decades had finally tied the knot to become husband and wife.
Now that the two have been married for over a decade, many people are starting to see that the lady who was once Princess Charles' mistress is not as bad as everyone had once thought. Whenever she is seen in public, her friendly and caring personality seems to shine bright. Because people are starting to see her in a new light, they are starting to think that she would make a great queen.
So, will the Duchess of Cornwall be the new queen when the time comes? As it turns out, she will never be eligible to become the queen of the United Kingdom and here is why.
What will Camilla Parker-Bowles' official title be when Prince Charles becomes queen?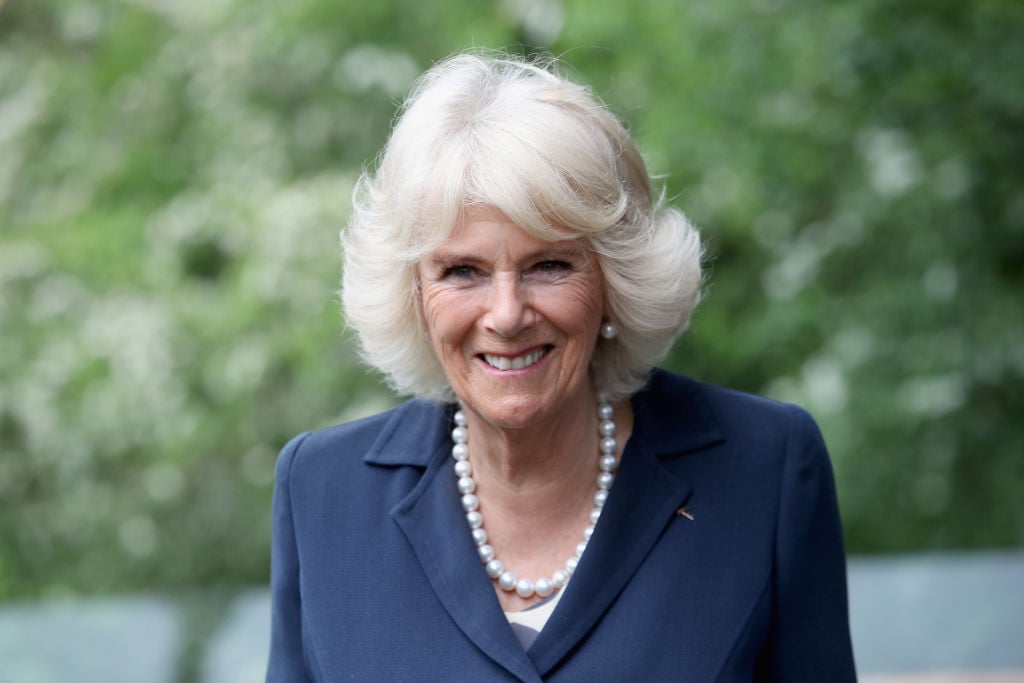 In the royal family, the female spouse is given a title that mirrors her husband's. Prince Charles' official royal title, while he is in England, is His Royal Highness Prince Charles Philip Arthur George, Prince of Wales, Duke of Cornwall. This means that Parker-Bowles' official royal title is Her Royal Highness, Duchess of Cornwall. Because Prince Charles is a duke, Parker-Bowles became a duchess when she married him.
When Prince Charles becomes king, Duchess Camilla will be known as the Queen Consort — not queen. As the title suggests, the queen consort is the spouse of the king. Only women who inherit the crown as their birthright take the title of queen. 
It was previously stated on the official royal website that Duchess Camilla would be given the title of Princess Consort when Prince Charles became king. However, they have since taken their statement down.
Many assume that because fans are starting to warm up to the idea of Duchess Camilla becoming queen, the royal family has now decided to change her title to Queen Consort.
Why is Camilla Parker Bowles not called the Princess of Wales?
Because Prince Charles is the Prince of Wales, technically, Duchess Camilla does have the title of Princess of Wales. However, this title has long been associated with the late Princess Diana. So, in order to keep the peace with the public, Duchess Camilla has decided not to use her princess title, and instead, only uses the title, the Duchess of Cornwall.
As royal expert Marlene Koenig had further explained the reason behind Duchess Camilla's title by saying: "Camilla was not a popular or well liked, [though] this has changed a lot since the marriage as Camilla has taken on a lot of patronages and Charles is a lot happier. Still, [there was] a lot of tension and anger among a certain element of the population — so it was decided that Camilla would be styled as the Duchess of Cornwall, even though, of course, she is the Princess of Wales."
How will Camilla Parker-Bowles' duties differ from Queen Elizabeth's when she becomes the Queen Consort?
Duchess Camilla's role in the royal family will not be much different than what it is now. Because she is not an heir to the throne, she will not technically be the "leader" of any country.
Instead, her job will be to support her husband as he takes on his new role as the king. She will be expected to travel with him and continue to work on her many patronages as participate in some new ones.
As of now, Duchess Camilla is the patron of around 90 different charities. However, Queen Elizabeth's husband reportedly has over 780 different patronages.