Why Canceling 'Criminal Minds' Is Actually a Good Thing
CBS continues having the best track record of any other mainstream network in their dramas sustaining well beyond a decade. Most of those are crime dramas, which continually stay compelling thanks to stories ripped directly from the headlines. However, some concepts have perhaps worn out their welcome no thanks to crime genres being so ubiquitous.
Criminal Minds on CBS is one apropos example, despite having a devoted fan base for 14 years. News is it'll end next season, bringing a reminder other great, long-running CBS dramas will soon face the same situation.
For the producers of Criminal Minds, the timing of this ending seemed right. The only question is how to properly end it.
What has CBS decided to do with 'Criminal Minds'?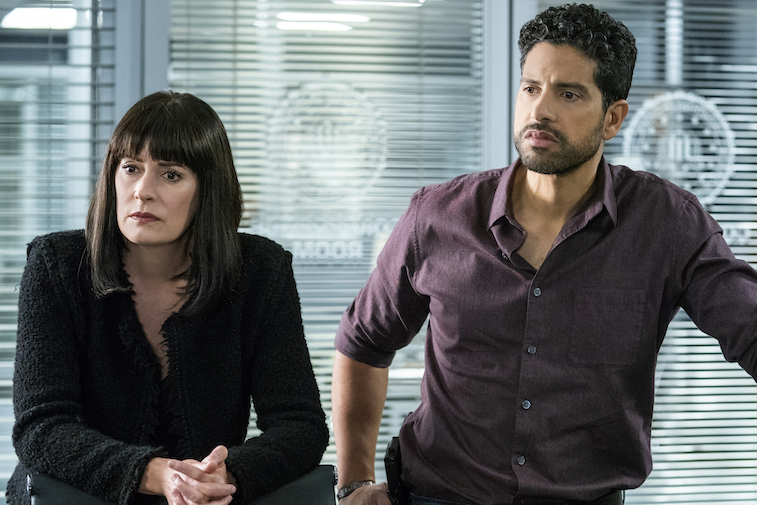 As a police procedural, there isn't any doubt how much Criminal Minds set a new bar for similar shows after 2005. Even though many other shows like it were going years before it aired, the star power of the show lent it some credibility in the acting arena. It made us remember these shows aren't going to work without compelling writers and actors people recognize.
With names like Mandy Patinkin (who left the show early) and Joe Mantegna, you couldn't go wrong with Emmy potential. After all these years, ratings finally took a nosedive, outside of loyal viewers who kept it going.
According to reports, Criminal Minds will complete its 14th season, then have a truncated finale season next fall. Only 10 episodes will air as one multi-part story to tie up everything.
For fans, this is another sad TV occasion. They still realize having a finale means former cast members who came and went might be stopping by to create a powerful ending.
Fans missed one major cast member
Remember back in the early days when Mandy Patinkin was considered the star of Criminal Minds? Playing Jason Gideon (senior supervisory special agent) was expected to be a major starring turn for him until he left abruptly. According to reports in 2012, Patinkin wasn't happy about working on the show due to the extreme violence the show portrayed.
By 2011, Patinkin found himself landing his now iconic role in Homeland, so any chance of a return was slim to none. They also killed off the Gideon character in Season 10, leaving no chance for a reunion.
You can probably forget about Patinkin returning in flashback form for the CM final season. Even though many fans say the show was never the same after Patinkin left, other cast members who've come and gone have a better chance at returning.
Appreciating the cast that filled in after Patinkin's exit
No one can say having Joe Mantegna take over Patinkin's role in 2007 wasn't a major coup. In many ways, it kept the quality at the same level based on Mantegna's acting track record.
The same goes for favorite current or past cast members Thomas Gibson (fired in 2016), Paget Brewster, Shemar Moore, A.J. Cook, and Kirsten Vangsness as just a small few. Some of you likely even remember memorable actors who added brief zest to the cast, including Jeanne Tripplehorn (as Dr. Alex Blake), plus Jennifer Love Hewitt (as Kate Callahan in Season 10).
Seeing them return would help fulfill numerous connective strings for fans. CM producers say they'll mostly be bringing back old villains while centering next season around Mantegna's David Rossi remarrying his third wife, played by Gail O' Grady.
The writers also seem burned out
If you look at some of the recent reports about Criminal Minds, you'll see mentions of how tough it was to churn out episodes each season. After 15 years, the writing team are possibly tired, something not unusual when writers work long days.
At least their value was appreciated, but you have to expect many of them would like to write something else other than a police procedural for years longer.
When you look at everything, the show is likely leaving at the best possible time. They may also pave a path for how other long-running CBS dramas may eventually tie things up, including NCIS… unless producer/viewer burnout never happens.