Why Can't Chris Brown Stay Out of Trouble?
Chris Brown is a rapper and singer who just can't seem to stay out of trouble. From the humble start of his music career until the 2009 Rihanna incident, Chris Brown was a well-respected musician. Suddenly, it seemed like a violent, criminal streak suddenly emerged from nowhere – or perhaps it was just hiding.
Whatever the reason, Chris Brown is once again under fire for a violent crime. This time, however, he may get the benefit of the doubt because of a few issues with the accuser's story. But why can't the rap artist stay out of trouble, and just how much trouble has he been in during the last decade? Let's find out.
Chris Brown accused of rape in Paris, France
Chris Brown recently added to his long rap sheet of troubles in Paris, France. He was accused by a woman of raping her after she went back to his hotel with him after the two were at Club Le Crystal. Along with Brown, two of his team members were also arrested.
The police aren't sold on the story
Although nobody is certain yet, it does seem like Chris Brown's statements of non-guilt may be accurate this time. The police aren't entirely sold on the unnamed accuser's story. The main reason is that Brown was photographed at Le Cirque Club with his current girlfriend, Ammika Harris. She appears to give him a solid alibi for the night of the alleged attack.
Of course, Brown's guilt or innocence isn't yet confirmed. The police haven't dismissed the case entirely, but Brown was allowed to leave Paris and is back in the United States.
Chris Brown's troubles started with Rihanna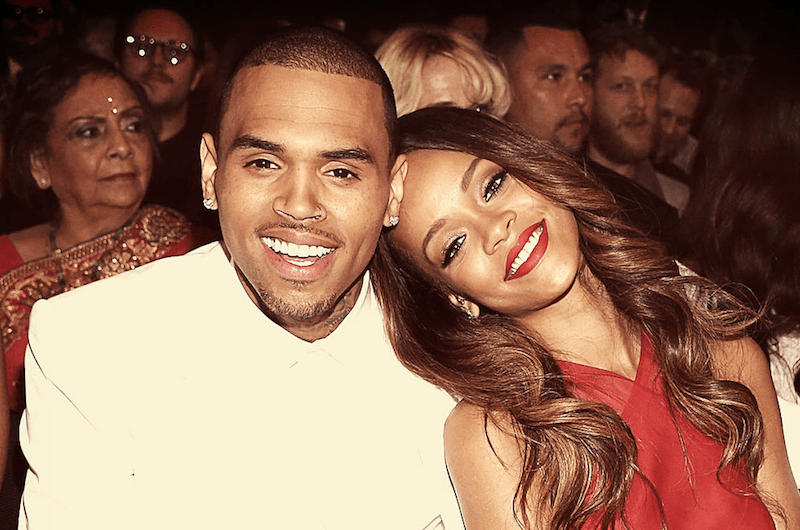 Chris Brown's apparent violent streak showed back in 2009 when he violently attacked his now-ex-girlfriend, Rihanna. The young female singer needed to be hospitalized and had been both struck and bitten multiple times. Brown turned himself in and pled guilty to charges of felony assault.
When the hosts of Good Morning America asked about the incident two years later, Chris Brown's temper flared yet again. He stormed off set and proceeded to throw a chair in his dressing room.
More fighting
Over the years, Chris Brown repeatedly showed his violent side. He and Drake brawled in a nightclub over an unknown cause. Many think it was once again over Rihanna, who Drake also dated. Eight people were injured during the fight.
Then, about a year later, Brown got into another fight. This time with Frank Ocean…the cause was a parking spot. Although Ocean did not press formal charges, rumors say that Brown threatened to shoot him and that someone with the singer was yelling homophobic slurs.
In 2013, Brown punched an unnamed man in the face when he tried to take a picture with him. Then, a few months later, the rapper was kicked out of a rehabilitation center for "breaking rules by acting violently."
Why can't Chris Brown stay out of trouble?
Throughout the last 10 years, Chris Brown has repeatedly been violent and charged with numerous crimes. He's had multiple lawsuits filed against him, and no matter what happens he simply can't seem to stay out of trouble. But why? Some rumors say he may be on drugs, while others say Brown has probably always been this way – he just doesn't care enough to hide it anymore.
The truth is that nobody really knows. The rapper had been doing fairly well at not getting arrested for a while before this Paris incident, so a lot of whether he is still violent or "cured" from repeat rehabilitation will hinge on what the French police ultimately decide.