Why Chris Evans May Be Afraid to Direct Following 'Avengers: Endgame'
Chris Evans has been the face of Captain America for nearly a decade, and with Avengers: Endgame on the horizon, his time with the MCU – as he previously reported – is soon coming to a close.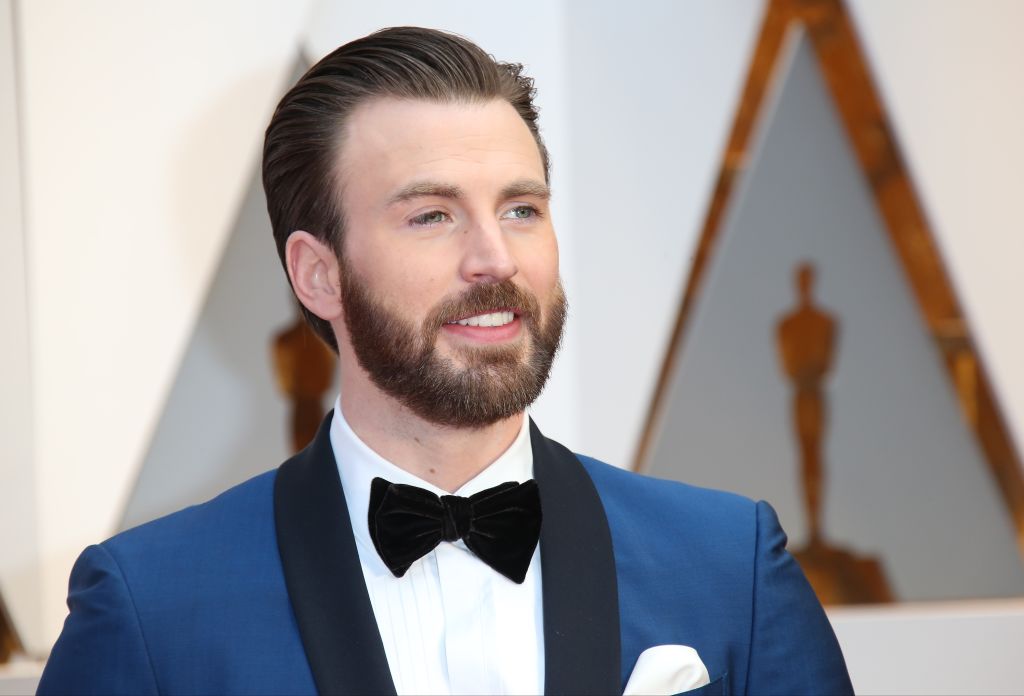 While fans associate Chris Evans with the brave and selfless soldier unwaveringly committed to the hero's journey, he has plans to take a walk on the wild side following his most righteous role.

Set to portray a descendant of Dr. Jekyll and Mr. Hyde, as well as a pompous, arrogant, and spoiled man in Knives Out, Chris Evans will soon attempt to prove that he's more than a shield-wielding savior. However, Chris Evans previously announced that he would retire from acting following Avengers: Endgame to build his directing portfolio, so why the sudden change?
Chris Evans initially planned to retire from acting following 'Avengers: Endgame'

Back in 2014, Chris Evans sat down for an interview with Variety to discuss his acting career, his time as Captain America, and his plans following the end of the franchise.

Evans previously told Variety that he planned to abandon acting altogether in favor of directing. He stated:

"If I'm acting at all, it's going to be under Marvel contract, or I'm going to be directing. I can't see myself pursuing acting strictly outside of what I'm contractually obligated to do."

Given Chris Evans' sense of conviction, the recent announcements regarding his casting in several non-MCU films should come as a surprise. Evans is set to appear in Infinite, Jekyll, Defending Jacob, The Red Sea Diving Resort, and Knives Out following Avengers: Endgame.
With five acting gigs on the horizon, it seems that Chris Evans has – as actions speak louder than words – retracted his original statement. The reason is technically unknown, but it could have something to do with his first directing job.

The first movie Chris Evans directed was critically panned

Chris Evans' interview with Variety was in March 2014, and Before We Go, Evans first shot at directing, released in September 2015. While there's no way to be certain, a hopeful Chris Evans may have been expecting this venture to succeed. Unfortunately, the film currently boasts a 24% critics' score on Rotten Tomatoes and a 55% audience score. Thus, the film bombed on both major fronts.
Chris Evans could have taken this setback as a chance to regroup, and spread his wings in the acting space before jumping into the director's chair. As an actor, Evans has yet to perform in many roles outside of the superhero space.
Chris Evans is well-known for starring in Fantastic Four, Scott Pilgrim vs. The World, Push, and The Losers. While he has had some experience in more dramatic, true-to-life roles, he is most well-versed in an action-oriented space. Chris Evans probably assumed it would be wise to develop his acting chops across genres before attempting to direct across them.

Will Chris Evans attempt directing again, and will he succeed?

Marvel affords its actors one major luxury: the money needed to take risks. So, it's likely that we will see Evans behind the camera once more (or a few times more) down the line. However, will he perform better the second time around?
If his past directing job is any indication of his future success behind the camera, audiences should be concerned. However, the actor is stepping outside of his comfort zone, given his upcoming roles, for a reason. And, taking into account what he told Variety in 2014, it's likely that he's spreading his wings to become a better director.
In short, Chris Evans – like many actors-turned-directors – retains the potential to succeed but needs to spice up his acting portfolio before becoming the next Bradley Cooper.