Why Chris Hemsworth Owes His 'Thor' Role to His Younger Brother Liam
One of Marvel's most famous onscreen superheroes almost looked quite different. Many fans know Chris Hemsworth best for his role as Thor, the hammer-wielding demigod in the Marvel films, but there was a time when Hemsworth wasn't sure that he would score the coveted role. In fact, he almost missed out on the chance of a lifetime and to a family member, no less. Read on to discover how Hemsworth fought for, and ultimately won, the role of Thor Odinson.
How did Chris Hemsworth get into acting?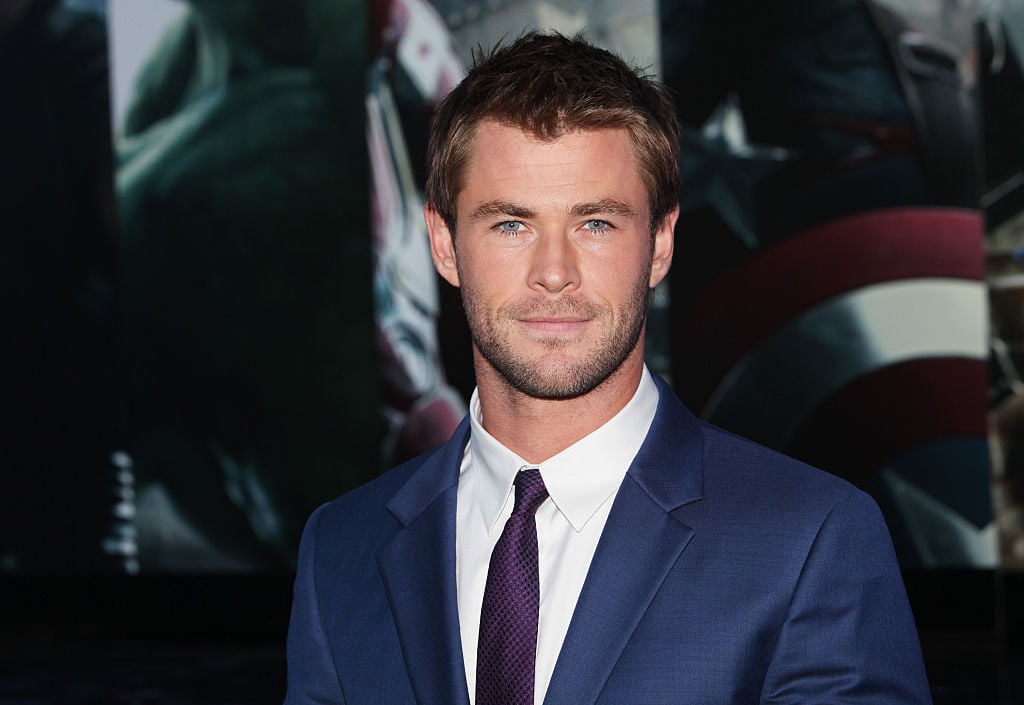 Hemsworth was born in Australia in 1983, the second of three brothers. His older brother, Luke Hemsworth, and his younger brother, Liam Hemsworth, would both become actors as well. Chris Hemsworth began his career by acting onscreen in a variety of television soap operas, including Guinevere Jones and The Saddle Club.
Hemsworth was first introduced to American audiences in 2009 when he played the role of James T. Kirk's father in Star Trek. He also appeared in the thriller A Perfect Getaway. While Hemsworth was getting some choice parts, he hadn't yet scored the role that would boost his career to the next level. Fortunately, he didn't have long to wait, as Marvel studios had started their search for the perfect actor to take the lead in their brand-new, Kenneth Branagh-directed film, Thor.
When did Chris Hemsworth audition for the role of Thor?
Dozens of actors tried out for the role of Thor, the god of thunder, including English actor Tom Hiddleston. While Hiddleston didn't snag the lead role, he was cast in the prime role of Loki, the villainous brother of Thor.
Hemsworth opened up later about the difficult audition process, acknowledging that he tried out for the part very early in the process and didn't do well at all. Following his first disastrous audition, his younger brother Liam Hemsworth, by then a successful actor in his own right, went in to try out for the role. According to Chris Hemsworth, his younger brother did quite well, and it irritated him quite a bit.
That irritation fueled him to go back for another screen test, and this time, he killed it, impressing the film's creators immensely. The "brotherly rivalry," as the older Hemsworth brother called it, motivated him to push the limits of his abilities, and as everyone now knows, he landed the coveted role.
Although Liam Hemsworth didn't get a part in Thor, he probably didn't feel sorry for himself for too long. He went on to get a prime part in the Hunger Games series, as well as roles in movies such as The Last Song, The Duel, and Empire State. In fact, he later admitted that he was never really sold on the part anyway, and felt as though he was too young to be convincing in the role. After all, he was only eighteen when he went in to try out for Thor.
Chris Hemsworth is now best known for playing Thor
When Thor was released in 2009, fans and critics went wild. The dark, moody film was different from anything that Marvel had released before, and Chris Hemsworth was pitch-perfect as Thor, the disgraced son of Odin who is banished to Earth when he can't control his temper. Hemsworth has gone on to reprise his role as Thor multiple times, including in Marvel's The Avengers, Thor: The Dark World, Thor: Ragnarok, Avengers: Infinity War, and Avengers: Endgame.
While Marvel has stayed mum on the future of his character, he is set to return as Thor in the upcoming release, Thor: Love and Thunder, opposite Natalie Portman. As for Hemsworth, he has proven that he has the talent and charm to bring any character (no matter how otherworldly) to life.