Why 'Counting On' Fans Can't Stand Jill Duggar
The Duggars have a controversial family. For as many fans as they've amassed since the heyday of the hit TLC show 19 Kids and Counting, there are still plenty of people who believe that their countercultural lifestyle is strange or even harmful. And as we all know, people with strong opinions on the internet aren't shy about expressing them.
One of the most controversial family members of all? Jill Duggar, who is married to Derick Dillard. Not only did her insistence on standing by her man get the family kicked off the show Counting On, but also there have been plenty of other shocking things she's done over the years that made fans question her motives.
Is Jill the most hated Duggar of all? For some people, she absolutely is. Here's why.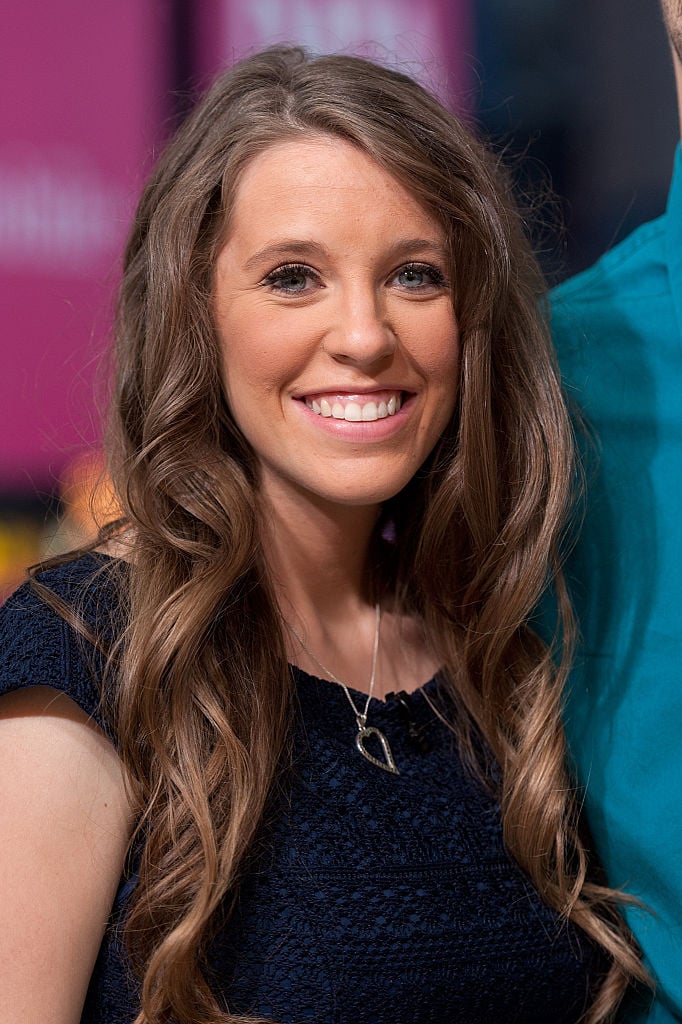 She cooks disgusting food
The Duggar family is not known for their culinary prowess. The recipes they use are often filled with preservatives and highly processed ingredients rather than relying on fresh fruits and vegetables.
Michelle Duggar started this tradition at her house and now Jill is continuing it with her family. Jill doesn't just cook questionable-looking tuna casserole – she posts recipes and encourages fans to do the same!  
People are often irritated by Jill's avoidance of vegetables and healthy foods.
Jill stood by Derick Dillard amid controversy
Derick Dillard has made a lot of controversial moves. Sending out tweets that people deemed hateful or insensitive are chief among these. Derick and Jill were featured participants in the Duggar family spinoff show, Counting On, until Dillard tweeted some remarks about fellow TLC star Jazz Jennings, a transgender activist. Dillard said, "What an oxymoron… a 'reality' show which follows a non-reality." He added, "'Transgender' is a myth. Gender is not fluid; it's ordained by God."
The comments and reactions were enough to get Dillard banned from the show Counting On. Since Jill Duggar didn't make any public statements on the matter, she was not forced to leave the show. But she chose to voluntarily leave since her husband was no longer welcome there.
People obviously questioned if Jill Duggar shared Derick Dillard's sentiments about transgender individuals. And then assumed she did based on her actions.
Jill Duggar sometimes refuses to clean her house
Keeping a house clean when you have young children at home can be challenging. But Jill Duggar is especially sloppy around the house, which makes fans irritated.
In a world obsessed with minimalism and cleanliness, Jill Duggar's anti-clean room approach just feels icky for some people. She even tweeted out a photo of her messy bedroom with the hashtag #messyroom, like she was bragging about it.
Her parenting skills are questionable
There is no one-size-fits-all approach for parenting, that's true. But Jill Duggar has raised a few eyebrows with several of her publicized child rearing methods.
The list of odd parenting choices that Derick and Jill make keeps growing every day. Putting their child at risk by brining him to Central America on a mission trip, "training" their young child to clean the house, and even the wording on a prayer list have all come under scrutiny.
Jill uses a controversial homeschooling program
The Duggars are known for homeschooling their kids. But the program they use, called the Advanced Training Institute or ATI, has aroused some suspicion in the past. Some call the program a "cult."
Another controversial thing Jill Duggar does is homeschool her son in the car. On Instagram, she shared a photo of herself in the car with son Israel "car-schooling" him on how to read. Fans wondered how and why Jill chose to perform school lessons in the car.
Jill Duggar is just one of many Duggars. But for these reasons, she might be one of the most despised among them.