Why Critics Are Calling For Priyanka Chopra to be Removed As UN's Goodwill Ambassador
Priyanka Chopra is in some hot water over politically-charged comments she made six months ago. Many people probably most closely associate the star with her whirlwind of a relationship with Jonas Brother member Nick Jonas, her close friendship with the Duchess of Sussex Meghan Markle, or her impressive body of work in film in both Bollywood and Hollywood.
However, the actress is also quite active in philanthropic and political spheres, and it is in this role that she is facing serious criticism. In fact, the controversy has gotten so serious that some powerful people are calling for Chopra to be removed from her role as a United Nations Goodwill Ambassador.
What happened, and why are people so upset with Chopra?
Priyanka Chopra was appointed UN Ambassador in 2010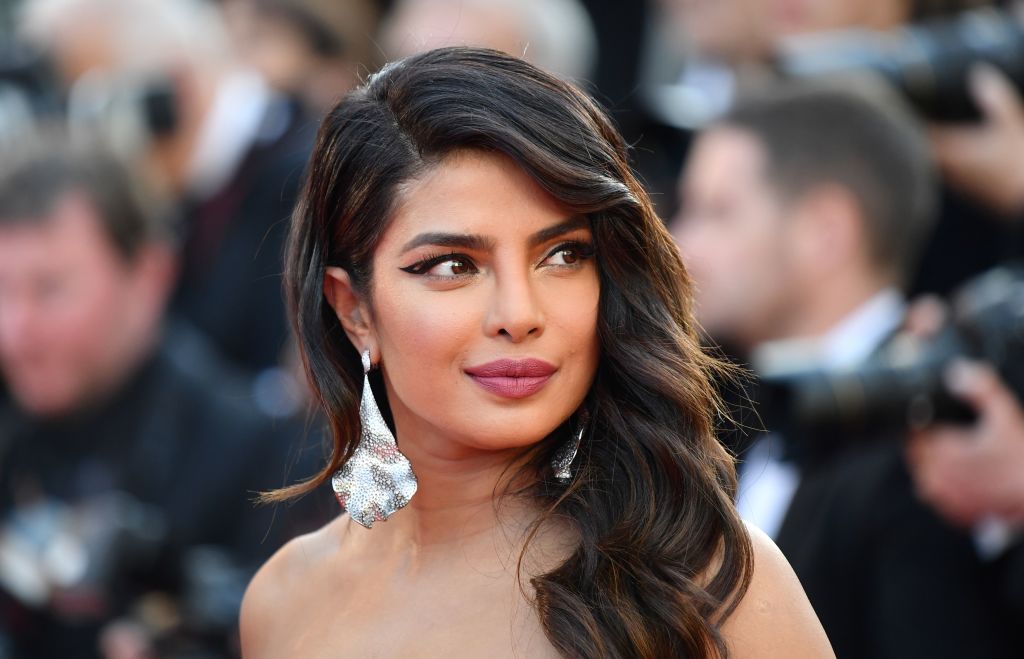 Before examining the current controversy that might cost Chopra her title, it's worth taking a look at how she gained it in the first place. Back in 2010, when Chopra was perhaps best known for her role in films produced in her native India, Chopra was appointed as a National Ambassador for UNICEF: the United Nations Children's Fund.
She earned this honorary title for work she began in 2008. She had worked with UNICEF to produce a campaign championing girls' educational rights and had sat in on a media panel to discuss the issue as well. There are many celebrity UN Ambassadors who use their influence and platform to champion causes important to the organization including Laurence Fishburne (who did HIV/AIDS activism work in South Africa), Selena Gomez (who has worked with UNICEF), and P!nk (who is a spokesperson for UNICEF's Kid Power).
Priyanka Chopra has higher political aspirations
While many celebrities use their influence to champion causes that are important to them, Chopra's activism and political work are not limited to her advocacy for generally accepted charity and human rights issues. Instead, Chopra seems to have her sights set higher in the political world. She even said that she would like to be Prime Minister of India because she sees it as the route in which she can create the most change in the world.
Priyanka Chopra stirred political controversy earlier this year
While that claim might have been a little hyperbolic on Chopra's part, she does seem serious about her sense of patriotism and support for India—even when that position is politically controversial.
Back in February, Chopra tweeted her support for the Indian Armed Forces writing "Jai Hind," which means "Victory to India." On its own, it's harmless. It's the equivalent of Americans saying "God Bless America."
But context is key. India and Pakistan have a long-shared history of conflict, with one volatile issue being the territory of Kashmir. Earlier this year, a suicide attack in the Pulwama district of India-administered Kashmir claimed the lives of 40 Indian soldiers. In response, India launched airstrikes at a militant training camp in the Pakistani territory of Balakot. Chopra's tweet went out after the Balakot strike and her hashtag seemed to support the Indian military's airstrike.
Her tweet received immediate pushback with many responses pointing out the apparent hypocrisy of a UN Ambassador (who ostensibly promotes peace) tweeting what was viewed as support for war.
Ayesha Malik confronted Priyanka Chopra about her stance
Last week, Chopra was attending a beauty event in Los Angeles, and she was speaking about her humanitarian work. These comments angered an attendee Ayesha Malik, who had seen Chopra's earlier tweet about the Indian Armed Forces. She took to the mic to confront Chopra on what she saw as hypocrisy.
"So it was kind of hard hearing you talk about humanity, because as your neighbor, a Pakistani, I know you're a bit of a hypocrite," Malik said.
"So, I have many, many friends from Pakistan and I am from India, and war is not something that I am really fond of but I am patriotic," Chopra said in reply. This line, in particular, has been criticized as being "vapid" and not really meaning anything.
Ayesha Malik's confrontation and recent events spark renewed energy on the issue
Chopra's tweet was quite a while ago, but they have renewed relevance since the conflict at the heart of them is heating up again. Chopra's response, in particular, leaves a sour taste. In addition to defending herself by saying she has Pakistani friends, Chopra spoke in a condescending fashion to Malik and accused her of yelling. A proud feminist and champion of women's issues, Chopra's critics say she should have known better than to gaslight Malik and should have allowed Malik to speak after her mic was taken away.
Malik's confrontation of Chopra comes amid this tense international conflict, and it has many people—including Pakistan's human rights minister—calling for Chopra to be removed from her role as a UN Ambassador.