Why Critics Are Raving About The New Adam Sandler Movie, 'Uncut Gems'
When you hear Adam Sandler's name, what comes to mind? Audiences have an odd love-hate relationship with his movies, because admittedly, some of them are bad. But many are decent enough to arouse a steady stream of chuckles, and there is the fact that you remember exactly who Adam Sandler is, and that says something.
He's done Happy Gilmore, Big Daddy, Grown Ups, Bedtime Stories, Pixels and yes, Murder Mystery. On the rare occasions that he leaves the safe haven of rom-coms, slapstick comedy, or animation, he ventures into drama.
There's the drama, The Meyerowitz Stories, which earned him rave reviews, and now critics are actually showing him love for a new film. It's called Uncut Gems, and Sandler is the leading man.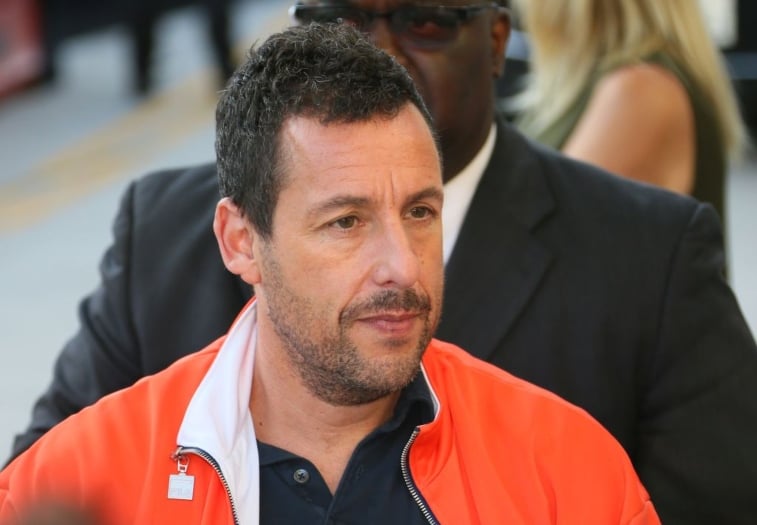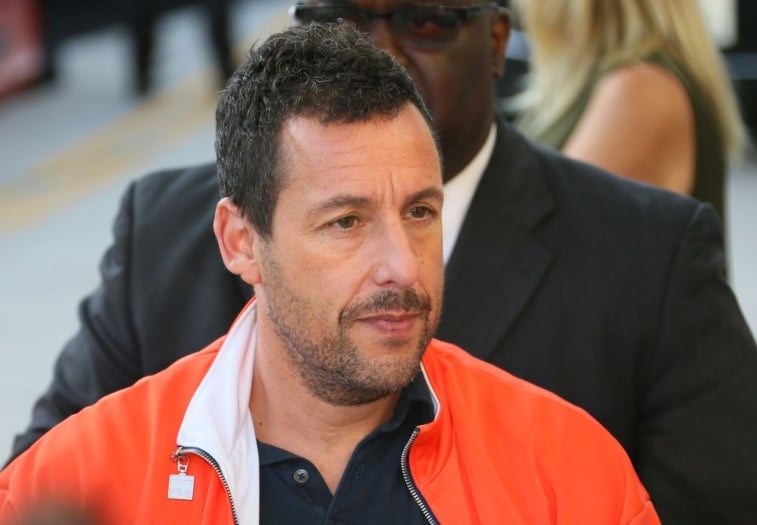 'Uncut Gems' stars Adam Sandler, executive-produced by Martin Scorsese
In partnership with A24 Studios, the film is helmed by Benny and Josh Safdie, the directors who worked on Good Time with Robert Pattinson. In 2018, Deadline was among the first to report when Sandler signed on as the lead for the crime thriller.
According to the film's synopsis from A24, Sandler plays a jewelry store owner named Howard who sells to celebrities and the rich:
"From acclaimed filmmakers Josh and Benny Safdie comes an electrifying crime thriller about Howard Ratner (Adam Sandler), a charismatic New York City jeweler always on the lookout for the next big score. When he makes a series of high-stakes bets that could lead to the windfall of a lifetime, Howard must perform a precarious high-wire act, balancing business, family, and encroaching adversaries on all sides, in his relentless pursuit of the ultimate win."
Starring alongside Sandler is Lakeith Stanfield, Idina Menzel as Howard's wife Dinah, Judd Hirsch, Kevin Garnett (yes, the basketball player), Eric Bogosian, and Julia Fox as Howard's girlfriend, Julia. R&B singer The Weeknd will also make an appearance.
On a side note, A24 is the studio behind acclaimed hits Moonlight, Eighth Grade, Midsommar, and The Farewell.
What critics are saying about Sandler
After a showing at the Telluride Film Festival this past weekend, Uncut Gems is generating buzz for Sandler. Early reviews are saying it's the best performance of his career, and Rotten Tomatoes has already given the movie a 100% "fresh" rating (granted, it's only 7 reviews as of now). But, coming out of Telluride and heading into the Toronto International Film Festival, Sandler is a favorite.
The Hollywood Reporter wrote that the Safdie Brothers created a "genuinely human" film, and that Sandler aces the part as a man with a laundry of list of passions and shortcomings but who hasn't learned from his mistakes. Conveying Howard's personality, emotions, and what drives his decisions is something Sandler handles like a master.
The review from Variety says Uncut Gems "feels like being locked inside the pinwheeling brain of a lunatic for more than two hours – and guess what: It's a gas!"
Nothing but praise is coming from IndieWire's Eric Kohn who wrote, "It's also a riveting high-wire act, pairing cosmic visuals with the gritty energy of a dark psychological thriller and sudden bursts of frantic comedy, and it's the first movie to truly commune with Sandler's performative strengths since Punch-Drunk Love.
When 'Uncut Gems' will arrive in theaters and what's next for Sandler
A trailer for Uncut Gems has not been released yet but fans should expect to see one sometime this fall. The movie will hit the big screen on December 13, 2019 and will head to Netflix afterward for international distribution.
As for Sandler, he's currently filming a comedy called Hubie Halloween and is set to return as Dracula in Hotel Transylvania 4 in 2021.