Why Critics Found Netflix's New Show 'Insatiable' Controversial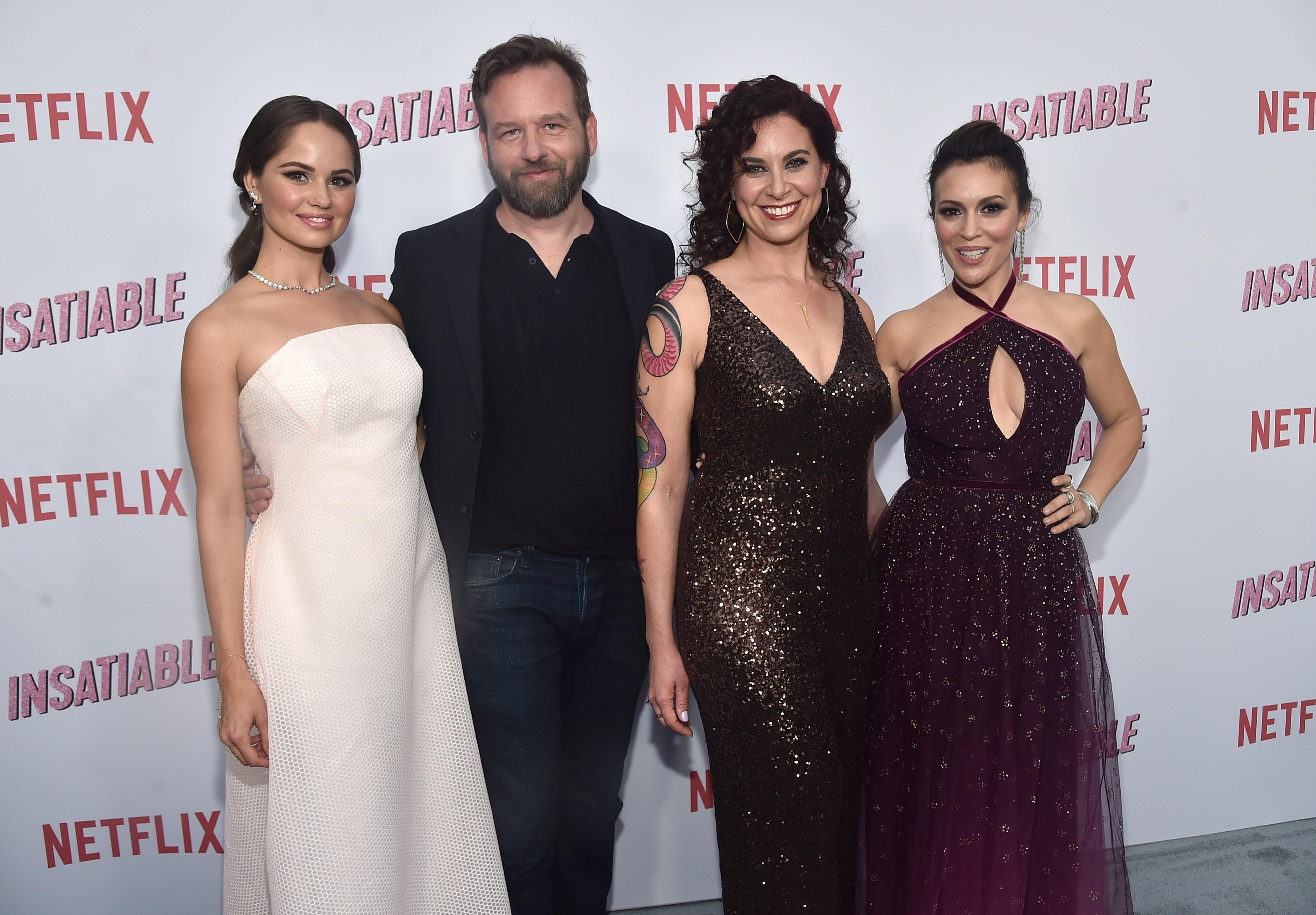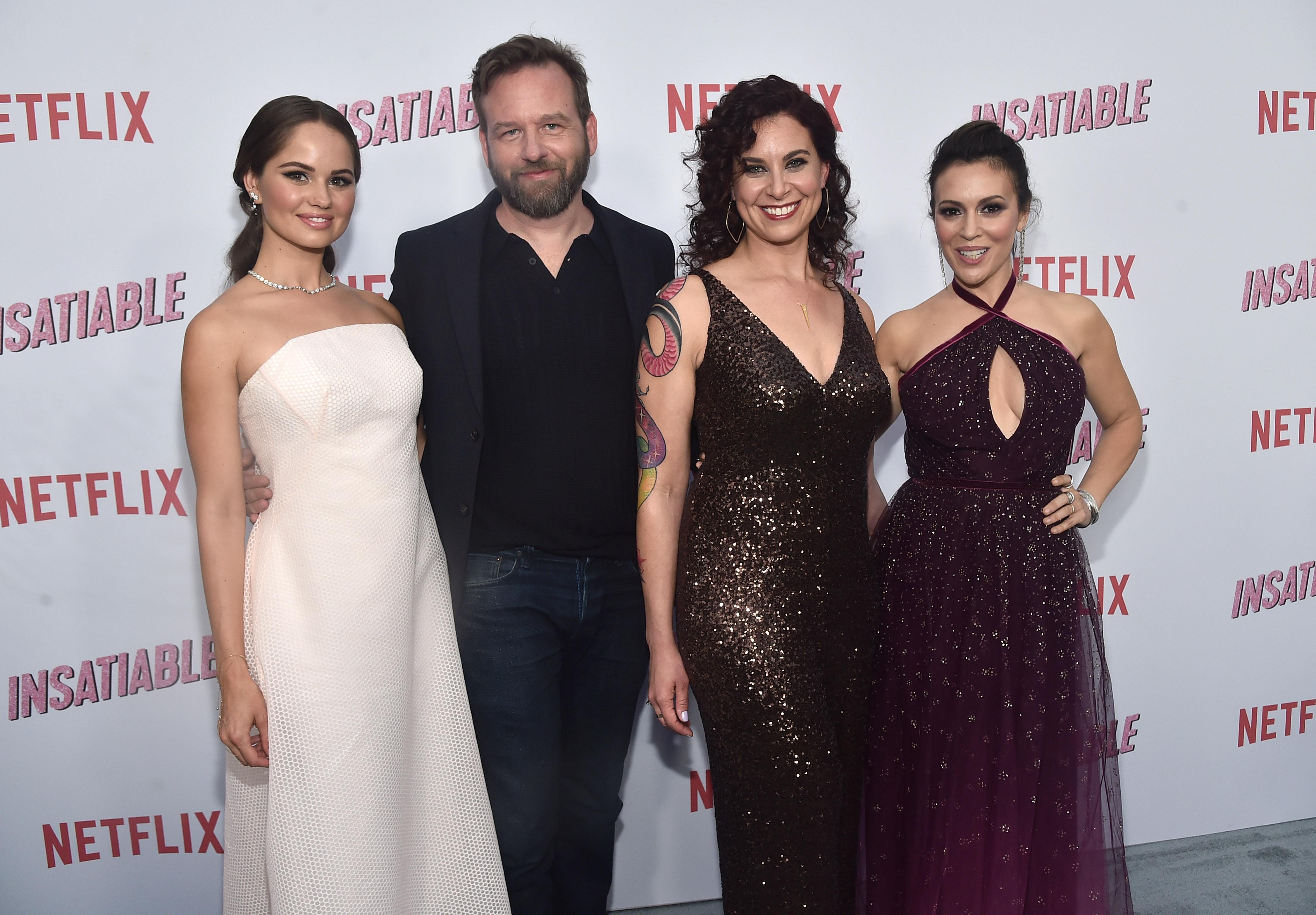 No summer show has made quite as many waves as Netflix's new self-described "dark comedy" Insatiable. In the month leading up to the premiere, Insatiable already had a petition for its removal and was doing damage control for a season that viewers hadn't even watched.
The reaction to the show deemed its attempts at a body-positive message "insulting," its slurs "concerning," and the overall project "tone deaf." So why all the controversy?
For those who haven't already binged the first 12-episode season (despite the criticism, the show has an 83% audience approval rating on Rotten Tomatoes), it's easy to judge Insatiable by its trailer. However, those who have ventured into the world of Miss Magic Jesus pageants and Georgia peach perfection claim that your snap judgment may be spot on, despite the cast and creator's pleas.
Critics call the attempt at social commentary 'clumsy'
Insatiable centers around the story of "Fatty Patty" Bledel (Debby Ryan), a high school teenager who has been relentlessly bullied for her weight her entire life. She has an alcoholic, distant mother, a token best friend debating her sexuality, and a crush on the most popular boy in school. Within the first few minutes of the first episode, Patty gets in a fight with a homeless man for stealing her candy bar and he retaliates by punching her so hard she needs her jaw wired shut. Three months later she's lost 70 pounds and is facing a lawsuit.
The Change.org petition, which currently has over 233,000 signatures, condemned the show for glamourizing Patty's revenge plot and significant weight loss.
"For so long, the narrative has told women and young impressionable girls that in order to be popular, have friends, to be desirable for the male gaze, and to some extent be a worthy human … that we must be thin. This series needs to be canceled. The damage control of releasing this series will be far worse, insidious, and sinister for teenage girls, than it will be damaging for Netflix in their loss of profit."
The Rotten Tomatoes critical consensus didn't go as far to call for the show's removal, however, it got a staggeringly low 10% rating. "Broad stereotypes, clumsy social commentary, and a failed attempt at 'wokeness' make Insatiable hard to swallow," the site proclaims.
The actual "transformation story" completely leaves out the transformation itself (the series jumps from Patty's blackout punch to three months later when she's "thin and beautiful"). Throughout the episodes, it makes a lackluster attempt at showcasing beautiful outsides don't equate to beautiful insides with lazy comedic attempts. The cliff-hanging finale hardly centers around one singular message, and the season's lack of a resounding conclusion may ultimately be its downfall.
NPR points out that while the show is labeled as a "satire," Insatiable is to satire as a lunatic screaming profanity is to a spoken word poet.
The stars are defending the show's message
Creator Lauren Gussis begged the audience to give the show a chance, saying; "I think that once people see the show, they will understand how deeply I understand all of the things they're actually upset about."  
Stars Debby Ryan and Alyssa Milano followed suit.
"Any time people start a conversation about social issues it's a good thing," Alyssa Milano, who plays a trailer park child turned Southern-belle wanna-be, said in reference to the trailer backlash. "Obviously, people are already having that conversation, which I think is a good thing. But I do think there's lots more for them to be upset about and I look forward to those conversations as well."
Both Milano and Ryan encouraged potential viewers to watch the series in its entirety before making a final judgment.
Gussis left the audience with one final thought on her creation: "Every single one of the characters is insatiable for something. Every single one of the characters is looking for outside validation, and only the ones who end up behaving well are the ones who actually make a real discovery about who they really are."
The question is: canceled or season 2?
While angry viewers are calling for Insatiable's demise, fans of the show are hungry for more. The answer to the question of a season two boils down to Netflix's power as a streaming service and their immunity to controversy. Keep in mind one of their most successful original shows, 13 Reasons Why, was also one of their most controversial up until Insatiable reared its ravenous head.
Still, the potential for more seasons remains a toss-up amidst the controversy. Unbeknownst to most, the show began as a rejected CW pilot before Netflix picked it up in 2017. Assuming it was initially intended as a series for a major network, and based on how the series finale left off, it's unlikely it was developed as a single-season series.
So while most critics aren't hungry for more, Netflix may succeed with Insatiable where its key demographic — teenagers — are concerned. After all, there are few things they love more than a good (Netflix) binge.