Why 'Dancing With the Stars' Won't Be Back in Spring 2020
It' been a rough few years for die-hard Dancing With the Stars fans. After the Bobby Bones debacle that was Season 27, the show didn't have a spring run in 2019. That marked the first time DWTS took half the year off in 12 years.
And after that full-year hiatus, the show didn't exactly come roaring back to life. Producers brought DWTS back with a voting system that still didn't make sense and the most polarizing of contestants, Sean Spicer.
Fan complaints, which bubbled up on social media platforms, weren't the only problem ABC had. Between the fall 2017 season and the Spicer-led Season 28, ratings fell by 2.6 million viewers per show. (Numbers also plummeted in the 18-49 demographic.)
Taking all this into account, it probably won't come as a shock to DWTS fans that there won't be any contest in spring 2020. ABC has already slotted another show into that Monday night slot.
ABC will air 'American Idol' on Mondays in early 2020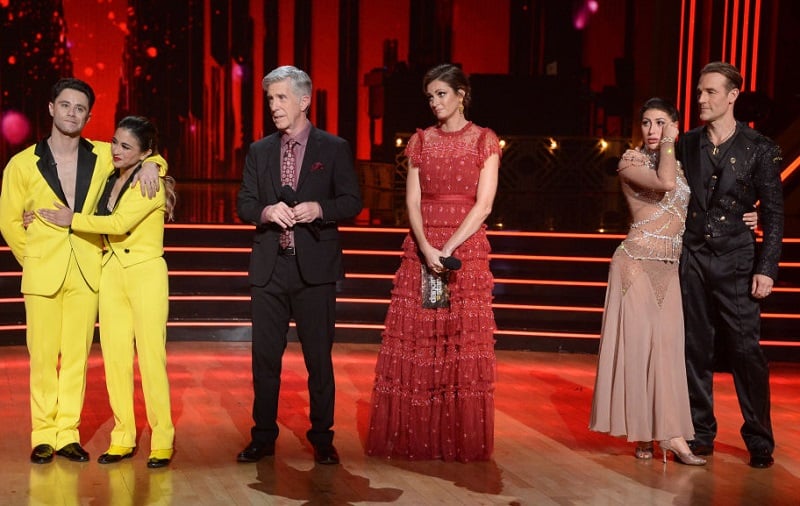 Since fans weren't exactly clamoring for more DWTS after Bones took home the Mirror Ball trophy, a break from the spring edition was probably best for the franchise. However, coming back with a cast that included Ray Lewis and Lamar Odom (along with Spicer) didn't right the ship.
When the final ratings came in after the Season 28 finale, DWTS has dropped another 5% (almost 400,000 viewers). That came with another 7% drop in the 18-49 demo. So producers will go back to the drawing board to try and revive the franchise.
In the meantime, ABC will use the Monday night slot for some episodes of American Idol's third season. (Idol premieres Sunday, February 16.) According to Gold Derby, ABC confirmed the placement of Idol when it announced its midseason premiere dates in late November.
So for now there is no spring edition of DWTS. And if things continue in this direction it's unlikely there will be one in the future.
'DWTS' will need to fix its voting system prior to a Season 29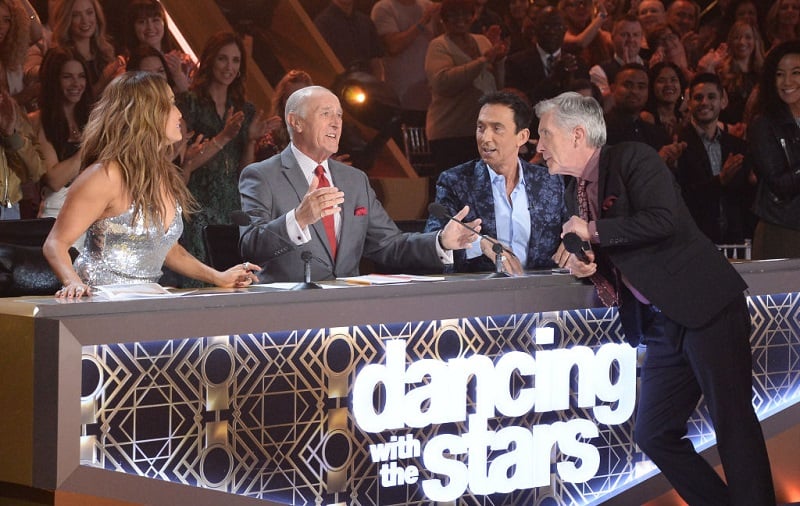 Looking back on the past season, it's clear DWTS could use some more tweaks. For starters, the idea of excluding Mountain and Pacific time zones from voting doesn't strike anyone as fair. And there's also the issue of audience votes overriding judges' scores (and everyone's eyes).
Having the worst dancer on the show advance week after week saps the morale of viewers and judges alike. It was the problem with Bones, and it became an even bigger problem with Spicer. (Spicer's opening-night salsa actually made Bones seem like a quality dancer.)
Bottom line, having bad dancers front-and-center doesn't do the DWTS brand any good. As for ABC's "let's stir the pot and get political" move in Season 28, that clearly flopped for the network as well.
These changes would hardly be earth-shattering. Having an actual audience vote (as opposed to half the country being ignored) should be easy enough to embrace. And keeping good dancers on the show seems like it ought to be a no-brainer. But we'll have to wait and see.
Also see: Sean Spicer Came Really Close to the Worst Week 7 Score in 'DWTS' History