Why David Bowie's Legacy Will Live on Forever
Most musicians are lucky to enjoy a couple years of relevance. David Bowie enjoyed decades of renewed relevance, but it wasn't luck that allowed him to stay perpetually at the forefront of pop music. It was the late singer's own fortuitous sense of creativity, the way he constantly pushed himself and his music into fascinating places. Bowie was never one to rest on his laurels. For this and so many other reasons, David Bowie will endure in our cultural imagination long past his death at the age of 69.
The singer's career in the spotlight began with his first successful single, "Space Oddity." The melodramatic sci-fi exchange between ground control and doomed astronaut Major Tom forms the backbone of one of Bowie's greatest hits, which oscillates between sobering acoustic portions and psychedelic musical breaks.
After his commercially unsuccessful first two albums, Bowie's sound altered to become more hard-rocking with the addition of a proper backing band in 1969. With his new bandmates, Bowie began experimenting with onstage persona and elaborate costumes, already foreshadowing the glam rock boom his music and image would soon spark. Beyond his musical innovations to come, Bowie would make an astounding impact on the world of pop music through visual art, using his fearless fashion choices.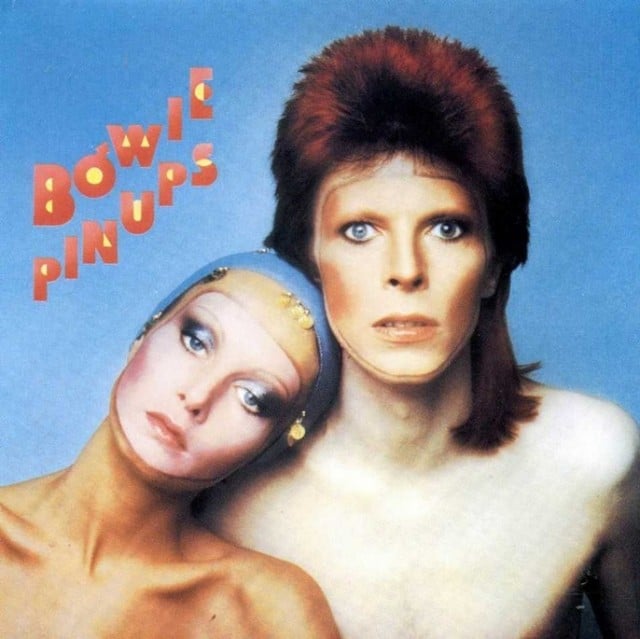 While promoting his 1970 release The Man Who Sold The World in the U.S., Bowie made use of his androgynous appearance, wearing a dress for the American album cover and for many of his press interviews. Undeterred by the laughter he was occasionally met with on the streets, Bowie found inspiration during this same period in his contemporaries Iggy Pop, the self-mutilating front-man of proto-punk rockers The Stooges, and the Velvet Underground's Lou Reed. His idea to create an amalgam of the two personas would soon lead to the creation of his first great "character" — the pop idol from Mars known as Ziggy Stardust.
Before he inhabited that flashy character, however, Bowie next released one of his least flashy but most artistically rewarding releases to date. Hunky Dory, released in 1971, found Bowie forsaking his backing band for the most part in favor of an orchestral, piano-centric work of intricate pop melodies and involving if surreal melodrama with standout tracks like "Life on Mars?"
The rewarding album couldn't make quite the same immediate splash as Bowie's first appearance as the red-haired, pale-skinned Ziggy Stardust in early 1972 along with his backing band the Spiders from Mars. These concerts helped to create the so-called "cult of Bowie," and the subsequent release of his rock opera album The Rise and Fall of Ziggy Stardust and the Spiders from Mars combined the larger-than-life guitars of The Man Who Sold The World with the handcrafted melodies of Hunky Dory to create the sound that most people think of when they think of Bowie, and of glam rock as a whole.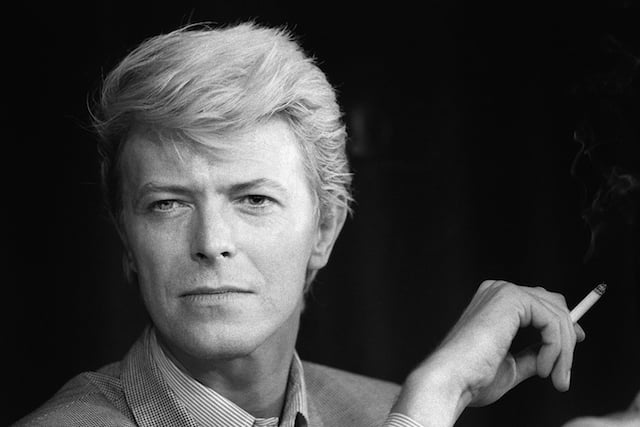 While touring in America, Bowie wrote the bulk of his next album, Aladdin Sane, which again explored the character of Ziggy and similar musical motifs, shifting focus from outer space to modern-day America. Like his other characters, Ziggy gained a life of his own by the time Bowie was through with touring for the two albums, as he struggled to separate his onstage persona from his true self. As Ziggy, Bowie engaged in some of his most memorable onstage antics and frequently questioned his own sanity before retiring the character with a concert in London's Hammersmith Odeon.
Rather than milk his Ziggy character into oblivion, Bowie strolled down new musical avenues with his next release Diamond Dogs, which spawned an elaborate stage show that cemented his reputation as a visual artist in his live shows beyond the character of Ziggy. Musically, the soul and funk influences of Diamond Dogs foreshadowed his next release Young Americans in 1975, which found the singer co-opting the sounds of black music of the 1960s without ever sounding disingenuous. Emphasizing R&B rhythms, the album was maybe Bowie's first major departure from what the listening world expected of him. It would become a theme of his long career.
With his next album Station to Station, Bowie held tight to his newfound funk and soul influences while looking forward to the sonically rich synth-sounds of his upcoming Berlin trilogy. It also saw the creation of another of his characters, the Thin White Duke. Struggling with drug addiction, Bowie then moved to Switzerland, where he explored other interests and then to West Berlin, where he became fascinated with the city's Krautrock music scene. This fascination led to a trilogy of albums, dubbed the Berlin trilogy, which included Low, "Heroes" and Lodger.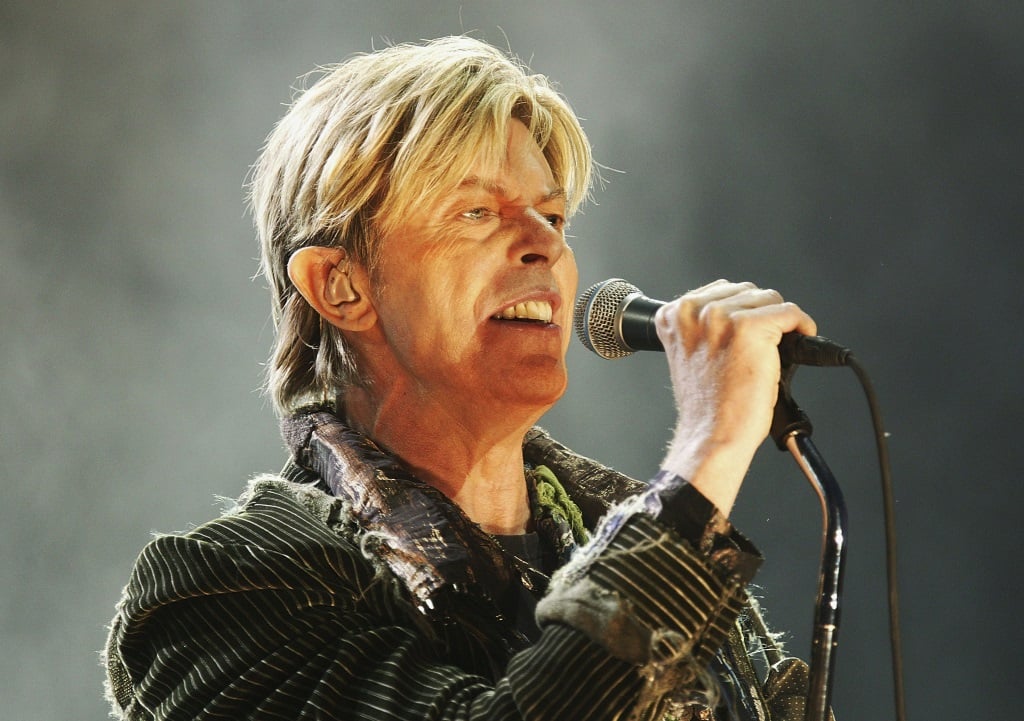 The electrifying stretch of albums, each unique from the last, eschewed traditional pop songwriting as Bowie penned heavily layered tracks emphasizing ambience and mood, sounding simple even as they grew increasingly complex. While many monolithic presences of '70s pop music suffered in the final years of the decade during the rise of the punk and new-wave genres, Bowie remained in a class of his own. His record company RCA made the difference clear with its promotional slogan, "There is old wave, there is new wave, and there's David Bowie."
The dawn of the '80s saw many of the previous decade's greatest hit-makers falling into obscurity, either holding onto old sounds or struggling to replicate new ones. Bowie began the decade with two albums that reconfirmed his endurance as a cultural icon — first, the 1980 release of Scary Monsters (And Super Creeps), with a sound somewhere between Ziggy and Berlin, and then the appropriately titled Let's Dance, a dance-oriented synth-pop album that managed to sound fresh and infectious while indulging in some of that decade's worst pop music trends.
Bowie continued to release hit songs throughout the '80s, but much of his work from the time period hasn't aged nearly as well as his '70s work. The singer himself referred to his 1987 release  as his "nadir," calling it "such an awful album." After a brief, obscure stint in the band Tin Machine, Bowie explored alternative rock sounds and electronic instrumentation in the '90s. The new millennium saw a long stretch without any new Bowie material before he returned in 2013 with the stellar The Next Day, which forewent pretensions in favor of a record of strong, straightforward, and fully realized melodies.
Only days before his death on January 10, 2016, Bowie released his final studio album, Blackstar. Fully-realized but never straightforward, Bowie's final release features soundscapes as progressive in their jazzy, free-flowing noir atmosphere as almost anything he released during his creative peak in the '70s.
Almost every era of Bowie's ever-changing career has made some sort of lasting, measurable impact upon popular music today — from his androgynous fashions and glam melodicism to his free-flowing soul productions and daring atmospheric projects. But to take Bowie's career apart into pieces is to gloss over what makes him so uniquely great, and so uniquely enduring. In a musical world ruled by expectations, Bowie shows us what a true artist should do — follow his or her muse wherever it takes them, refusing to compromise or do what's expected of them and imbuing his every release — his every album, his every song, even his every concert — with a sense of immediacy and artistry that is utterly unique. He leaves us with no shortage of material with which to celebrate his amazing life and his astounding creative triumphs.
Check out Entertainment Cheat Sheet on Facebook!       
Follow Jeff Rindskopf on Twitter @jrindskopf
More from Entertainment Cheat Sheet:
Want more great content like this? Sign up here to receive the best of Cheat Sheet delivered daily. No spam; just tailored content straight to your inbox.