Why Deavan Clegg's Recent Comments Infuriated Another '90 Day Fiancé' Star
Deavan Clegg of TLC's 90 Day Fiancé: The Other Way recently vented her frustrations about perceptions of the Trump administration and the U.S. in general on Instagram Live. The mom of two surprised and angered some fans with her expression of support for the current President.
Clegg's controversial comments divided not only her fans, but at least one other 90 Day Fiancé cast member as well. Avery Mills of 90 Day Fiancé: Before the 90 Days recently used her joint Instagram account with her Syrian husband Omar Albakour to express her frustration over Clegg's claim that racism isn't a problem among Americans.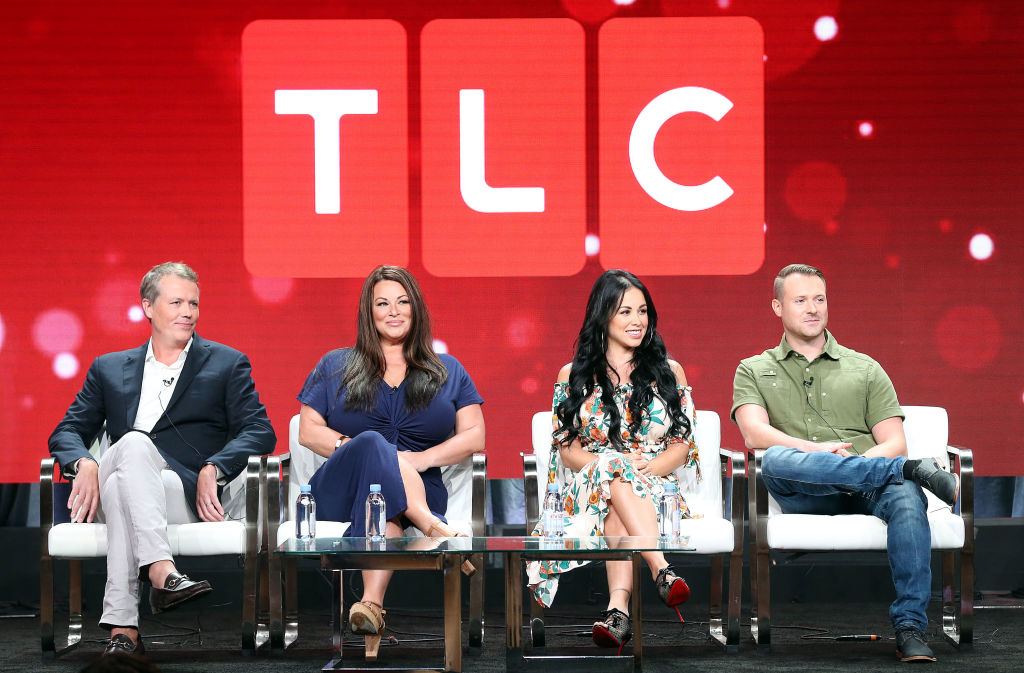 Clegg made comments about the Trump administration and racism on Instagram Live
Deavan Clegg, a 90 Day Fiancé: The Other Way cast member from Utah, recently moved to South Korea to be with husband Jihoon Lee. Clegg is signed on with an Instagram marketing company that pays her for "swipe up" clickbait links in her Instagram stories. One story appeared to criticize the Trump administration for racism.
Clegg took to Instagram Live to denounce the story and the suggestion that the Trump administration is racist. The 90 Day Fiancé star claimed that she had never seen racism in the U.S. and that both she and Lee supported Trump.
Well-known 90 Day Fiancé blogger John Yates captured the video and shared it on Instagram. Among other comments, Clegg said, "We might get hate for this, but Jihoon actually supports Trump." She continued later, "I don't believe that America is racist. I think that people say this s**t to start fights and to start wars and s**t. And it's stupid!"
Clegg said of the article, "I'm so angry about this. And I honestly don't think that America is racist. I've seen very little racism in America." Clegg added that she and Lee would support whatever president was elected in the next election and that she didn't believe Trump supporters were racist.
Some fans supported her, writing slogans like "Trump 2020," while others said they were unfollowing her because of her comments.
'90 Day Fiancé: Before the 90 Days' star Avery Mills clapped back
At least one 90 Day Fiancé star didn't seem too happy with Clegg's comments about the Trump administration and racism in general.
19-year-old Avery Mills, who recently converted to Islam and is married to Omar Albakour from Syria, is a cast member on 90 Day Fiancé: Before the 90 Days. She took to her Instagram stories, presumably to push back against Clegg's insinuation that the U.S. was not racist.
Although she didn't name names, the timing and content made it pretty clear to many fans that she was most likely directing her messages towards Clegg.
Mills disagreed with Clegg's argument that the U.S. had no problem with racism, saying that she and her husband have experienced and witnessed it themselves. "To anyone that doesn't believe racism and bigotry isn't still alive and well in America, just go look at my comment section," she wrote. "I have gotten death threats from Americans for the simple fact that I'm Muslim, and whole countries are banned from coming here."
Mills added that she had witnessed racism growing up in Ohio, possibly in response to Clegg's claim that she had never seen racism in her home state of Utah. Mills wrote, "I grew up in a very diverse community where I heard white folks addressing black people as criminals and all Muslims as terrorist…People that don't speak up about the problems just bc it doesn't affect them are a part [sic] of the problem."
Mills concluded by saying that she wasn't trying to throw shade at Clegg. "For the people that stand up against hate in this wor[ld] thank you," she stated. "And I'm not trying to throw shade bc I love everyone but it did strike a nerve seeing some stuff."
Clegg recently made headlines for sharing the real reason she moved to South Korea
Deavan Clegg, who also has a daughter, Drascilla, and an infant son with Jihoon Lee, hasn't had it easy in recent years. She recently suffered a heartbreaking miscarriage with her second child with Lee.
Clegg has also opened up in the past about an allegedly abusive relationship with young daughter Drascilla's father, from which she said she "escaped." The mother of two requested that fans not continue to ask questions about her father, as it was a vulnerable time in her life and a sensitive subject.
Most recently, Clegg also claimed on her Instagram story that she had moved to South Korea because of an abusive family member who allegedly attempted to kidnap her.
As reported by In Touch Weekly, the 90 Day Fiancé star wrote on Instagram, "America became a very unsafe place for me due to a family member. This family member tried to kidnap me and steal my car while I was pregnant. This action is what made us fully decide to move to Korea." The 90 Day Fiance star added that she wanted to be a stay-at-home mom, which made the decision to move easier.
She also wrote, "My family member is a dangerous person. So I'll be in Korea for a long time. Because for some reason they keep letting her out of jail."