Why Demi Burnett and Kristian Haggerty Fans Are So Frustrated Right Now
Demi Burnett and Kristian Haggerty made Bachelor Nation history as the first same-sex couple to get engaged in the Bachelor franchise. But are they still together? Fans speculate that not all is well.
Fans of Bachelor in Paradise's favorite sixth-season couple, Demi Burnett and Kristian Haggerty, have been frustrated for weeks. Since the couple got engaged on the BiP finale (and then again at the tell-all special!), they haven't been seen too frequently in public together.
And while Burnett told Us Weekly earlier this month that she and her fiancée were still dating, some fans remain skeptical. Recent posts by both Burnett and Haggerty are flooded with comments from supporters wondering if the couple is still together.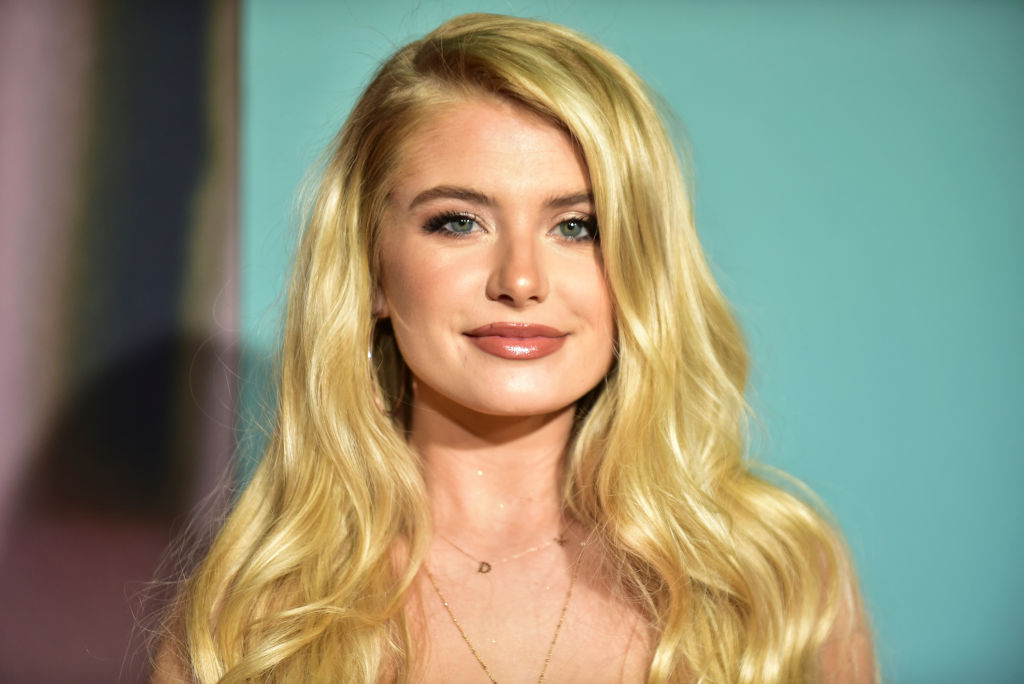 Burnett and Haggerty made history on 'Bachelor in Paradise'
This season of Bachelor in Paradise saw several groundbreaking firsts for the Bachelor franchise. When word got out that Burnett would be hooking up with an on-and-off girlfriend from back home on the show, she announced on Twitter, "I'm a queer queen." The pair was the first queer couple to have their relationship play out on any Bachelor show.
At the end of the season, Burnett and Haggerty also became the first same-sex couple to get engaged on the franchise.
Tanner Tolbert accused the couple of planning their onscreen relationship
Former Bachelorette and Bachelor in Paradise contestant Tanner Tolbert and Burnett divided Bachelor Nation with their feud in August. Tolbert even went so far as to compare Burnett to Jed Wyatt, who got engaged to Hannah Brown on The Bachelorette but turned out to have a girlfriend back home.
Burnett clapped back at Tolbert, calling him out for being a "grown-a** man" who was "tweeting about rumors."
At the heart of Tolbert's beef with Burnett was the claim that Haggerty and Burnett had planned to get engaged on the show since well before the season started, as well as that Burnett didn't tell her first BiP fling, Derek Peth, about her partner while hooking up with him on the show. Former Bachelor Colton Underwood seemed to agree with Tolbert, writing simply on one Instagram post, "can confirm."
Tolbert has since reconciled with Burnett and says he wishes her "all the best," but maintains that he stands by his comments about the relationship being pre-planned.
The pair hasn't been seen together recently
Haggerty and Burnett haven't posted photos together on social media since Oct. 11, when Burnett shared a picture of the two on Twitter in celebration of National Coming Out Day. Some wonder if the social media silence indicates a breakup or conflict.
Burnett's fiancée recently headed to Florida to spend time with her family, while Burnett has been traveling for several opportunities and events since the most recent season of Bachelor in Paradise ended. She headed out with fellow former Bachelor contestant Hannah G. to see bestie Hannah Brown compete on Dancing With the Stars, for example.
Burnett said her relationship was "none of anyone's business"
In an exclusive interview with Us Weekly on Oct. 9, Burnett addressed the elephant in the room. She told Us, "Every relationship is different and it's like — I mean in the most respectful way — it's nobody's business how our relationship works. We both have so much going on right now," adding that she and Haggerty didn't have to "broadcast" their relationship.
However, Burnett also shared that she and Haggerty hadn't yet moved in together, were taking things slow, and weren't planning a wedding at this point. Although she said they were simply traveling for work, fans took the couple's distance as a bad sign for the future.
The 'Bachelor in Paradise' star went temporarily dark on social media
Burnett took to Instagram this week to announce that she'd be going dark on social media for 24 hours in an effort to have more "authentic conversations" and enjoy more time with loved ones "in person."
Bachelor Nation was frustrated at this turn of events, as they'd hoped to see a Burnett/Haggerty reunion in Los Angeles ASAP.
Fans of the couple are worried about their future
Although many supporters of the Bachelor franchise's first queer couple believe that Haggerty and Burnett may simply be taking things slow, others are frustrated by the couple's relative silence since the season ended.
"loving all the d&k content we've been getting since bip," Twitter user @majestymaca joked next to a picture of a barren desert.
Another Twitter user, @wivessince1834, wrote of their frustration:
"me: demi and kristian will break the internet when they are back together in LA
demi: i'm going dark on all social medias for 24 hours."
Some fans wonder if the relationship was a publicity stunt
Sentiments on Instagram are similar. Burnett's most recent post is flooded with comments from users who wonder if the couple has broken up or is simply seeking privacy.
It seems that some fans even wonder if the entire relationship was a sham. Under Burnett's last Instagram picture with Haggerty, from Sept. 19, Instagram user @dariennicolee wrote just two days ago: "Why don't you guys ever post with each other? You guys post with everyone but each other. Was it just a publicity stunt or are you together?"
Many other fans offered support to the couple. But until the pair comes forward again on social media, there will likely still be some who doubt the relationship was truly authentic in the first place.