Why Demi Moore Is 'Proud' of Her Divorce From Bruce Willis
Demi Moore opened up about a lot of things in her new book, Inside Out, including her marriage and divorce from Bruce Willis.
In excerpts published by The New York Times, the Ghost actress reflected on the days she spent married to Willis, detailing how they eventually grew apart. And while she admitted that the split wasn't "easy," she claimed that she later learned to accept it. She's even "proud" of the way things turned out.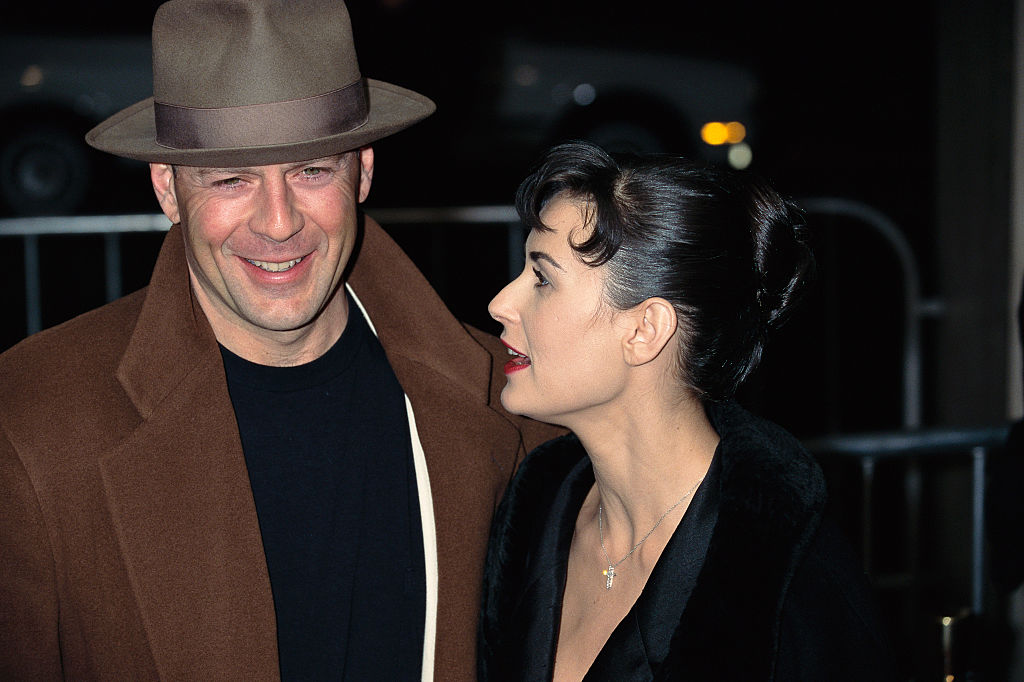 A recap of Moore and Willis' relationship
People reports that Moore and Willis met in July of 1987 at a screening of the movie Stakeout. They began dating just a few weeks later, with Moore saying The Sixth Sense actor was "just so ready to embrace and give me love." They got married about four months later.
During their marriage, they had three children: Rumer, 31, Scout, 28, and Tallulah Belle, 25. But the union was not without its hiccups. The couple faced a slew of tabloid rumors, with one of the main narratives being that they were having trouble over Moore's hectic work schedule — a claim she confirmed in her new book.
According to The New York Times, Moore wrote that "Willis felt [her schedule] took time away from their family, and he told her he was unsure if he wanted to be married."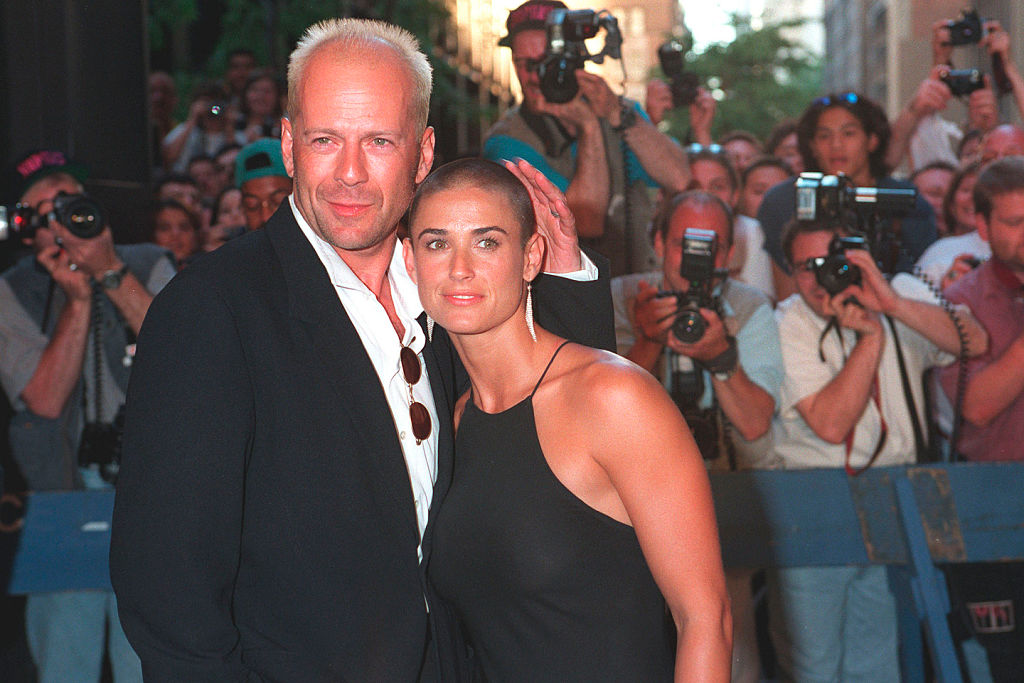 Even so, she has a positive outlook on their failed relationship
"It's a funny thing to say, but I'm very proud of our divorce," she continued.
"I think Bruce was fearful at the beginning that I was going to make our split difficult, and that I would express my anger and whatever baggage that I had from our marriage by obstructing his access to the kids — that I'd turn to all of those ploys divorcing couples use as weapons," she added. "But I didn't, and neither did he."
Moore went on to say that breaking up "wasn't easy at first, but we managed to move the heart of our relationship, the heart of what created out family, into something new that gave the girls a loving, supportive environment with both parents."
"We felt more connected than we did before the divorce," she added.
They officially divorced in 2000, and she later moved on to Ashton Kutcher.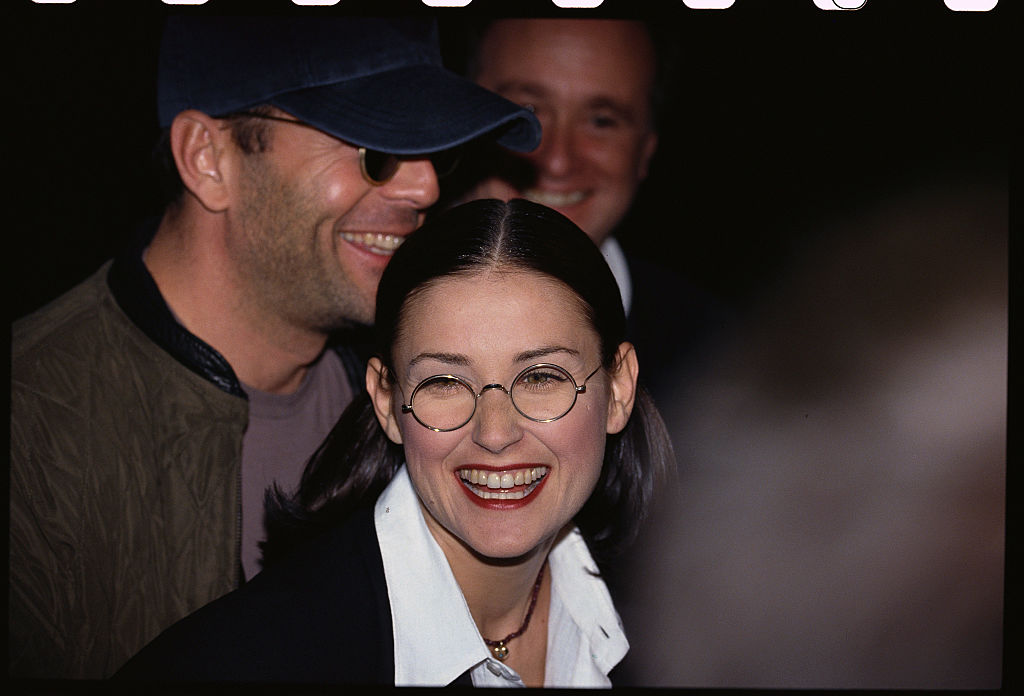 There are revelations regarding her relationship with Kutcher, too
In 2005, Moore married Kutcher after meeting two years prior. But they too had issues.
In her book, Moore wrote that she "went into contortions to try to fit the mold of the woman he wanted his wife to be."
As a result, Moore claimed, she went to wild lengths to make him happy.
"I put him first," she wrote. "So when he expressed his fantasy of bringing a third person into our bed, I didn't say no. I wanted to show him how great and fun I could be."
After the threesome, she felt that she made a "mistake."
"They were good people, but it was still a mistake," she said of the people included in their threesome. "I was strangely flooded with shame, I couldn't shake the feeling that this whole thing was somehow my fault."
Willis has not commented on the claims in the book. But Kutcher might have responded to the cheating allegations with a subtle comment.
On another note, the book hit shelves on Sept. 24, so you can read more of this and all the other revelations now. Enjoy.