Why Did Andy Cohen Skip 'SantaCon' This Year?
Bravo producer Andy Cohen took part in an impromptu holiday celebration last year when he spied a bunch of Santas partying from outside his apartment window.
Cohen shared on his Instagram story in 2018 that he was curious about the group of people dressed as Santa on the rooftop of the building across from his. As he lurked the party, he provided a narrative for his followers. "This is out my kitchen window. This is the beginning of SantaCon," he said People recounts. "There are four Santas on this roof. This can't end well."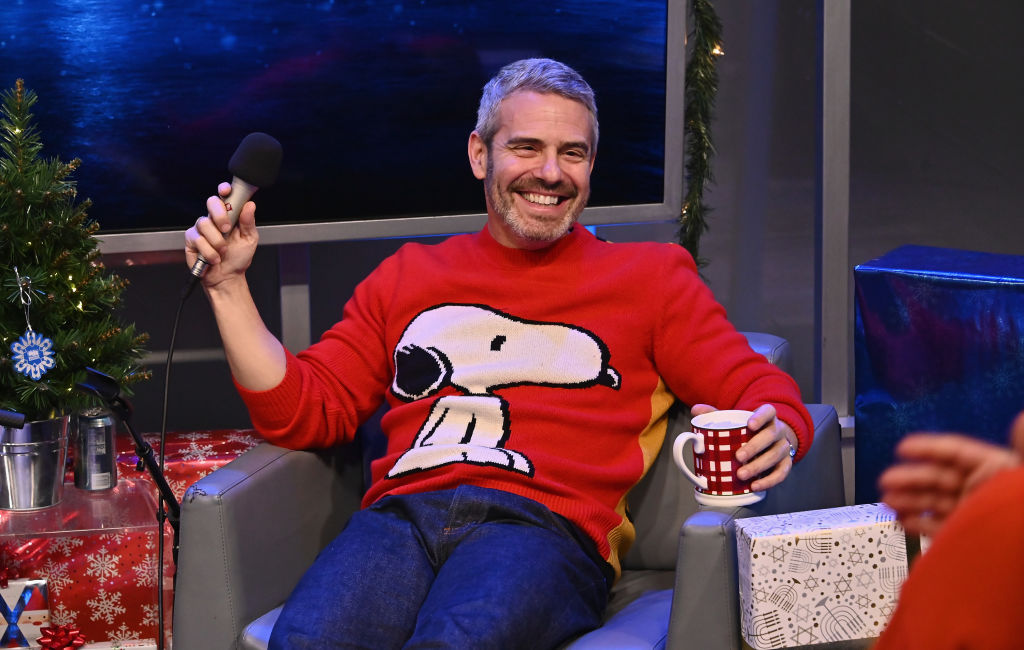 As Cohen voyeuristically tracked the party from his apartment, some Santas realized they were being watched. The group was certainly in the holiday spirit and beckoned the producer to join them. "Do I go? I feel kind of funny, but it could be classic," he remarked.
Cohen had so much fun, he was invited back this year
Cohen decided to join in on the fun and shared video and photos from inside the party. His presence was well received as the partygoers chanted Cohen's name. "We came to the party!" he exclaimed. Cohen did some shots with the group and then made them an amazing offer.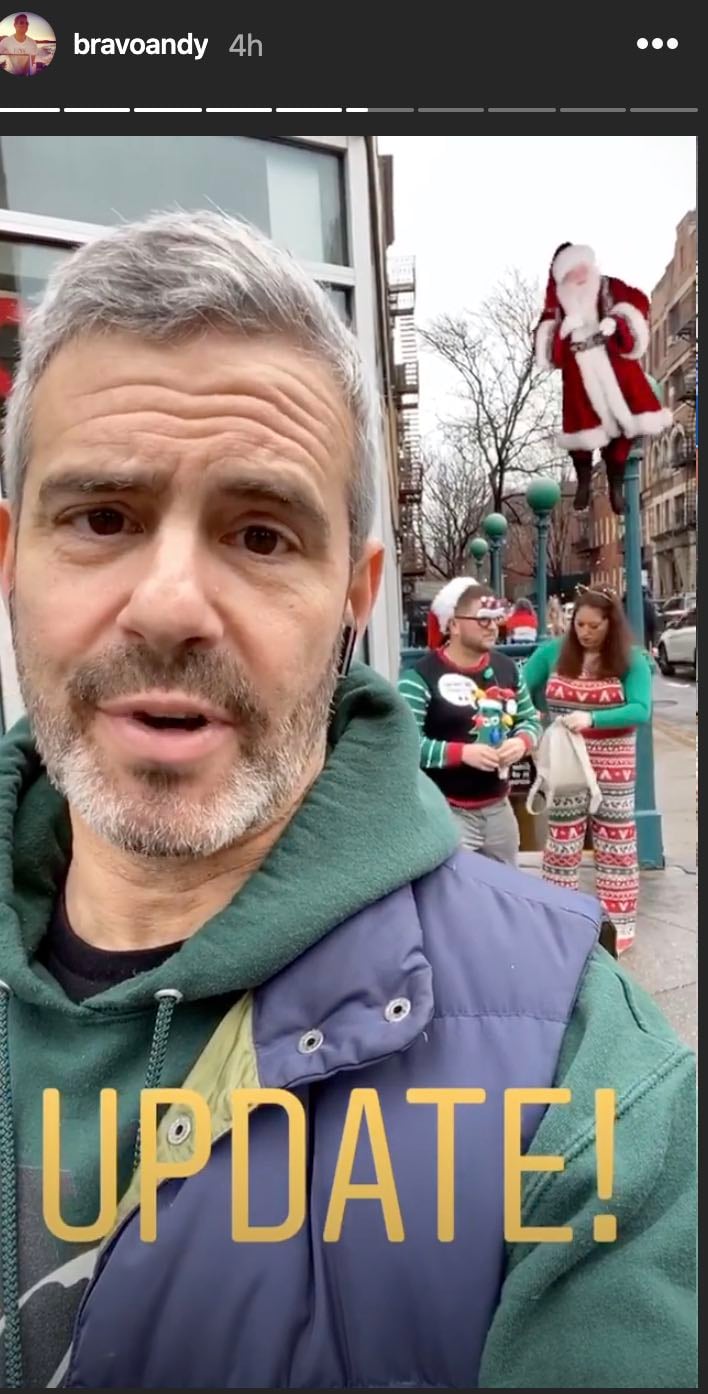 "You invited me to your party, I invite you to my party. That's how it works. Right guys?" he said. Cohen's party meant an exclusive invite to Watch What Happens Live with Andy Cohen. Tickets to the show don't exist, so audience members must be invited by friends or Bravo employees.
But the Santas didn't just sit in the audience. They were given the coveted position of Clubhouse bartender. At the end of the party, Cohen said, "You know what the moral of the story is? Every friend was once a stranger."
He was invited to go again this year but decided to chill at home
Cohen started tracking the Santas heading to his neighbor's party on the street. Once again, he shared the footage on his Instagram story. "Look what day it is," he says as he follows the Santas down the street. "SantaCon everybody! SantaCon is here. Every friend was once a stranger." The street is filled with festive partygoers dressed as Santa or in Christmas inspired clothing.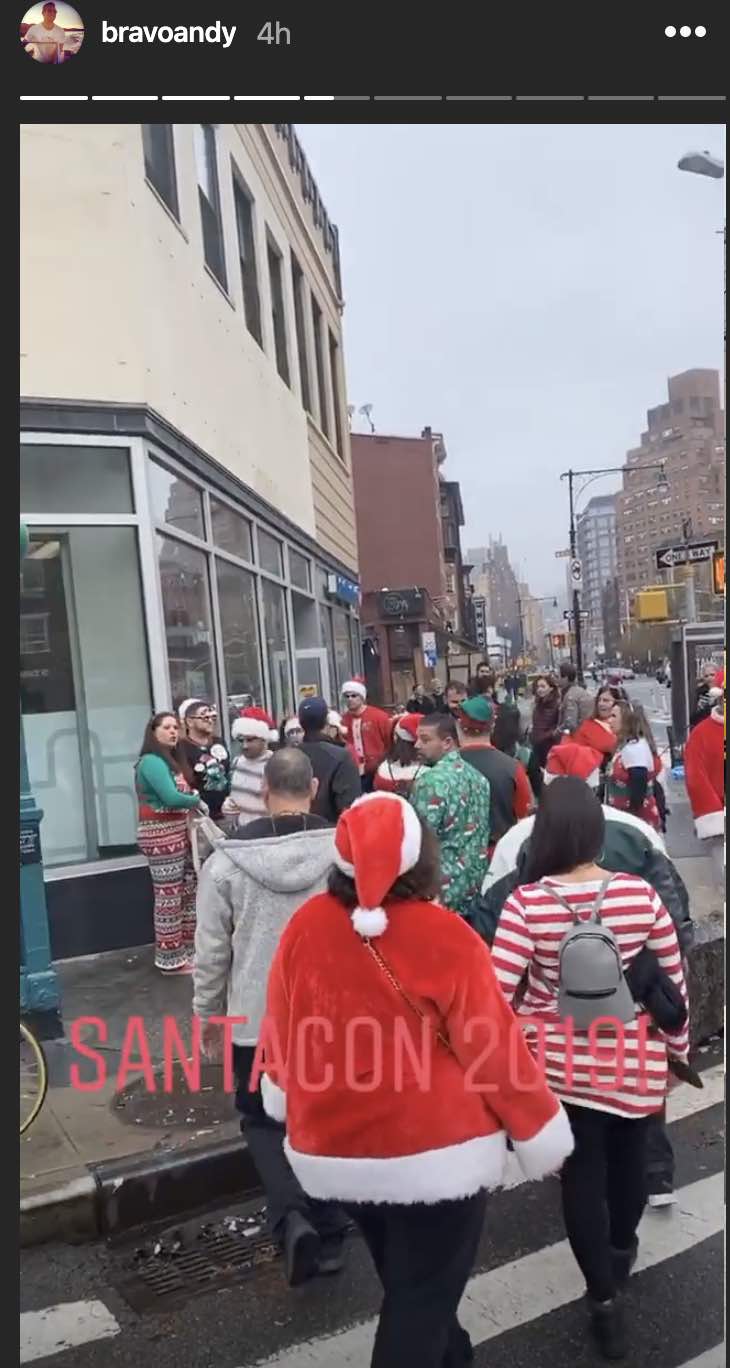 While Cohen is all about SantaCon he shared why he wasn't attending this year. "My SantaCon update is these two as they try to fix their wardrobe," he says gesturing to two people standing behind him. "My update is that Dean from last year, I ran into him on the street the other day, he invited me to their party. But told me he's going to be out of the country."
"So my friend who was once a stranger is in a foreign land," Cohen says. "I'm actually busy today I'm not going to go to their party, but I'm already getting a lot of questions about what's up with Dean and the gang. I wish them well, magical magical story of Christmas last year. Don't' forget, every friend was once a stranger." Cohen then takes to the window in his apartment to, once again, check out the party from afar. "That's a party!"