Why Did Ben Affleck Decide to Quit Playing Batman?
Ben Affleck is an Oscar-winning actor with nearly 70 credits to his name in acting alone – with over 20 production credits, not to mention a sprinkle of writing and directing credits. His career truly took off in the 1990s when he became a staple of good dramatic comedy film. During this decade, Affleck appeared in movies such as Dogma, Shakespeare in Love, Armageddon, Chasing Amy, Mallrats, and Dazed and Confused to just name a few.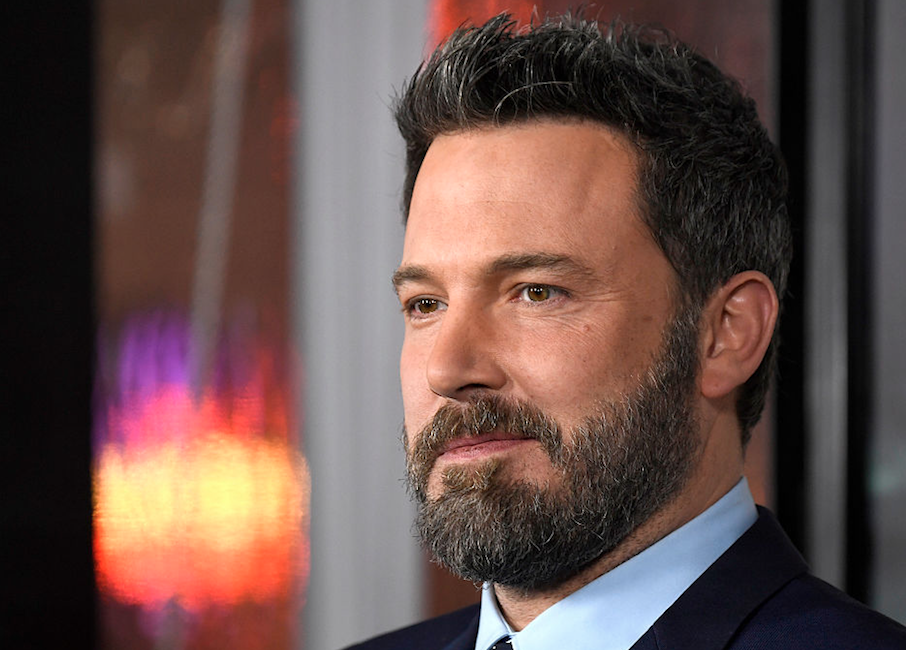 While his career may have been most prominent during the '90s, Ben Affleck is best known to the modern generation as the actor who portrayed DC Comic's Batman in a handful of the most recent films. These include Batman v. Superman: Dawn of Justice, Suicide Squad, and Justice League.
When Affleck announced his decision to retire from the role, many fans were upset – stating the actor had become synonymous with the modern world's Batman. Others recognized it as another move to original detailing by DC, who has taken a bold step away from Marvel's interconnected storytelling theme to produce standalone films. But why did Ben Affleck decide to quit playing Batman? Here's what we know.
Why did Ben Affleck decide to stop playing Batman?
After nearly two years has passed since his decision to step down from his Batman role, Affleck finally spoke about what prompted him to do so. He did so in late January of this year on an interview with Jimmy Kimmel Live!.
As for his explanation, Affleck stated: "I tried to direct a version of it and worked with a really good screenwriter, but just couldn't come up with a version – I couldn't crack it. And so it was time to let someone take a shot at it. They've got some really good people."
What's next for Ben Affleck?
While Ben Affleck may no longer be Batman, that doesn't mean he has been sitting by idly. The 46-year-old actor has multiple projects in the works, and the world should expect to be seeing more of him in coming years.
Most interestingly is the rumor that Ben Affleck will be reprising his role of Christian Wolff in a sequel to 2016's The Accountant. This is only a rumor, with no estimated release date, but fans of the surprising film are anxious for a confirmation or denial from wither Affleck himself or one of the film's directors.
Confirmed is Ben Affleck's starring role in The Last Thing He Wanted, which is set to be released at some point later this year. The film is about a journalist who decides to quit his job at a newspaper to become an arm's dealer for a government agency. Anne Hathaway and Willem Dafoe are also slotted to appear as major characters.
Another confirmed role is in the film Torrance, which does not yet have a set release date. Ben Affleck will star as a widowed, former basketball all-star who looses his family (and everything else) in a struggle with addiction. He attempts to make a comeback as a basketball coach to a group of unlikely, disparate high school students where he once attended.
Finally, it was announced that Ben Affleck will both direct and star in Witness for the Prosecution. The film is based on the 1982 book of the same name, written by Agatha Christie. A release date has not been set, and other casting details have not yet been released.
Who might play the next Batman?
There is no definitive word yet as to who will play the next masked marauder in the Chris Reeve's 2021 The Batman, but there are a few who have made the shortlist. These include Kit Harington, Jack O'Connell, Robert Pattinson, Armie Hammer, and Aaron Taylor-Johnson.
There have been a lot of other rumors floating around the web, however, and some of those have been definitively disproved. Actors who were rumored to be portraying the super hero but have stated they most certainly will not be include Jon Ham, Jake Gyllenhaal, Scott Adkins, Christopher Meloni, and Chris Pratt.