Why Did Billie Elish Order 20 Burritos From Taco Bell?
Billie Eilish is one of the hottest artists of the year, with several hit songs and an enthusiastic fanbase. The young singer/songwriter has earned a reputation for her eccentricity, her unique sense of style, and her intriguing singing voice.
Eilish never tries to fit into the mold and always marches to the beat of her own drum. That includes her dietary choices as well: Eilish is a proud vegan and doesn't hesitate to talk about how and why she lives a vegan lifestyle.
Living a vegan lifestyle can be a challenge when on the road, but Eilish makes it work. In fact, she recently went all in at one of America's top fast-food chains, Taco Bell.
Billie Eilish likes to cook her own meals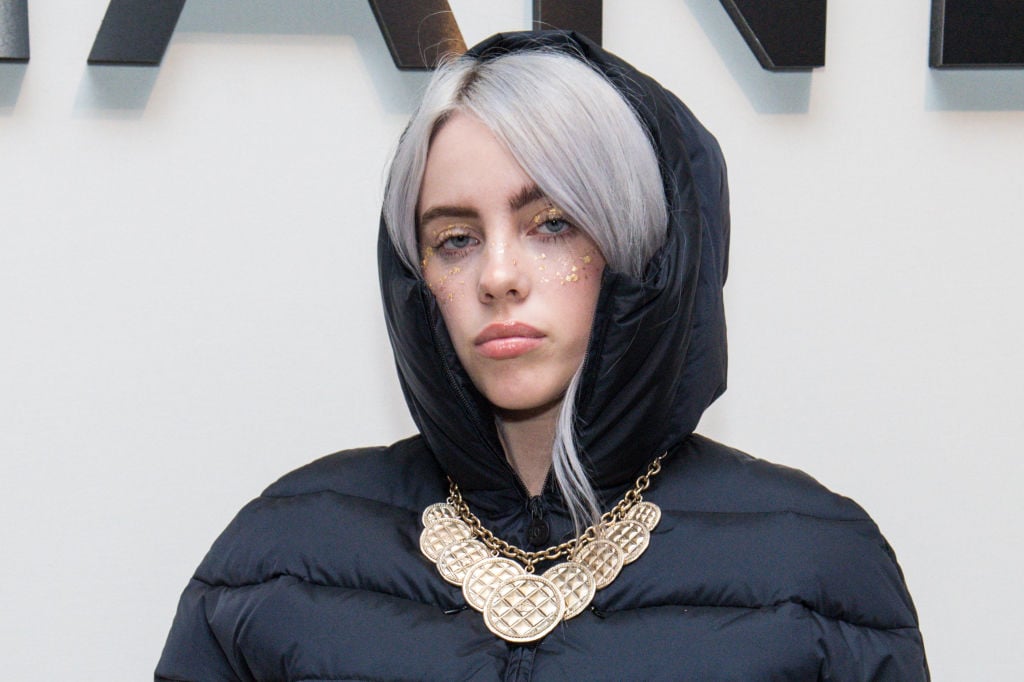 Eilish first burst onto the scene with her hit single "Ocean Eyes." Over the past several years, Eilish's fame has increased and she is in hot demand for concerts, talk-show appearances, and in-depth interviews.
Throughout all of the craziness of her schedule, Eilish has one tried and true method to help relieve stress. In a recent interview, Eilish, who has admitted to being one hundred percent vegan, stated that when she gets stressed out, she likes to cook. Cooking can really help Eilish during the busiest days on the road, even when she might not have much time to herself.
Eilish is a particular fan of spicy foods and her go-to recipe is vegan peanut butter chocolate chip cookies. She also loves burritos. While many fans might think that being vegan restricts the types of foods that one can eat, Eilish doesn't have to deny herself any of her favorite foods.
What vegan options does Taco Bell have?
Recently, Eilish answered a series of fan questions, giving her followers some insight into a few of her favorite things. Eilish revealed that she has a go-to order at Taco Bell and that, in July, she went through the drive-through window and ordered twenty bean burritos.
Apparently, Taco Bell bean burritos are actually completely vegan, as long as nothing additional is added to the burrito. Eilish also clarified that all twenty burritos weren't for her: She was only planning on consuming two of the burritos and giving the other eighteen to her friend, who was celebrating a birthday.
Although Eilish prefers the bean burritos, there are other vegan options from Taco Bell for the discerning customer. Other items on the menu can be made vegan with some substitutions and alterations, such as the ever-popular Crunchwrap.
Billie Eilish is an activist for animal rights
Eilish is an outspoken animal rights activist, and although she has stated that she doesn't like to "shove" her beliefs on anyone else, she has, on occasion, taken to social media in defense of animals. In June 2018, Eilish posted a lengthy statement to her Instagram story, talking about animal cruelty in the food industry. Not only did Eilish share a video to support her point about how animals are "tortured," but she also celebrated Meat-Free Monday and encouraged her followers to educate themselves on food safety and ethic.
One reason that Eilish's fans love her so much is due to her undeniable originality, both in terms of her music and her lifestyle. It is her sincerity and commitment to being her authentic self that will no doubt keep her relevant for years to come.