Why Did Child Protective Services Investigate the Smith Family?
Jada Pinkett and Will Smith have been very open about the way they raise their children. They've always said that they believe in taking a hands-off approach and letting their kids make their own decisions. They allow them to say and do what they want — without repercussions.
While some people have praised their parenting style, many have criticized it. At one point, someone even alerted authorities and filed a complaint against the entertainers, prompting an investigation by Child Protective Services (CPS). Let's talk about the incident that led to the probe below.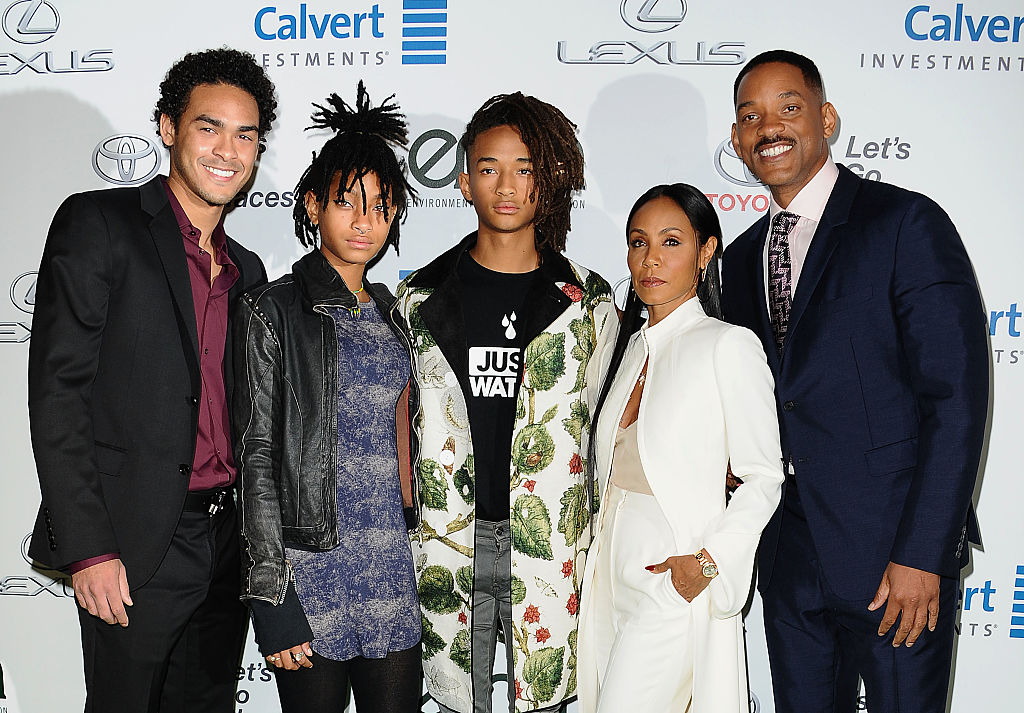 Why did CPS investigate the Smiths?
The Los Angeles Department of Children & Family Services launched an investigation into the Smiths in 2014. The probe came after a photo surfaced of Willow Smith lying in bed with a shirtless family friend, Moises Arias. At the time, Willow was 13 while the man was 20.
As you can imagine, the picture triggered widespread backlash. Someone even alerted authorities.
A source told Radar Online in May 2014: "The investigation was formally opened last week and is being taken very seriously by the department. Will and Jada Pinkett Smith have been extremely cooperative with officials. Of course, they aren't happy that their parenting skills are under scrutiny, but they understand."
The source continued, "Social workers will also be talking separately with Willow, and they also want to talk to the young man in the picture with her as well. This won't just be one or two visits with the family, and it will likely be an open investigation for at least a month, out of an abundance of caution."
Though Jada was willing to cooperate with officials, she wasn't happy about the way things had played out.
"Here's the deal," she said at the time. "There was nothing sexual about that picture or that situation. You guys are projecting your trash onto it. You're acting like covert pedophiles and that's not cool."
Jada Pinkett-Smith recently commented on the probe
In a December episode of her Facebook Watch series, Red Table Talk, Jada revealed that the probe actually came after someone complained that she and Will had been starving Willow.
'That was the first time I ever got furious," Jada said (via The Daily Mail).
Willow chimed in and offered her take on the situation, detailing how upset she felt and how pointless she thought the investigation was.
"I was looking at the lady and the whole time I was thinking, 'You could be helping so many kids right now,'" Willow said of the social worker. "'And you're wasting your time with a child who has everything they need.'"
Jada said that while the social worker was a "nice" person, the CPS staffer "knew" that Willow was not being starved.
As the investigation continued, Willow and Jaden Smith started rebelling and trolling the social worker.
"My kids were like, 'Whatever,'" Jada continued. "And that's how they treated it. Her and Jaden… and there was nothing Will and I could do. We were just like, 'Please chill out.' And they were like, 'No. This is stupid and it's ridiculous.'"
"It was like their personal protest," she added. "The way they were conducting these interviews was literally like, 'What are you doing here?'"
"We were gangster!" Willow teased. 
In the end, it wound up being a bonding experience for the family.
"We really locked up together as a family. It was like, 'Oh, we're getting attacked,' so the kids got to see for the first time why Will and I had been so protective," Jada concluded.