Why Did Duggar Family Friend Laura DeMasie Move Away, and Is She Still BFFs with Jana Duggar?
If you're a fan of Counting On, you've probably noticed Laura DeMasie. The longtime Duggar family friend often shows up in episodes and is frequently seen at family events, including the birth of Jinger Duggar's first child and John-David and Abbie Duggar's wedding.
But DeMasie might not be as big a presence in the Duggars lives in the future. The 33-year-old is moving away from Arkansas, Radar Online is reprting.
Who is Laura DeMasie?
We don't know too much about DeMasie. But she and eldest Duggar daughter Jana have reportedly been BFFs for years. DeMasie even moved into the Duggar family home at some point to help care for and homeschool the younger kids.
DeMasie also has had a role in planning several Duggar family weddings. She was on hand to make sure everything went smoothly when Joseph Duggar and Kendra Caldwell got hitched, and also planned Joy-Anna Duggar and Austin Forsyth's wedding.
Aside from helping out with homeschooling and wedding planning, DeMasie has also worked for Embassy Media, the online media library for the Institute in Basic Life Principles, a Christian organization the Duggars support, according to Romper. Her job may have involved graphic design.
Now, she's moved to Georgia
While DeMasie has spent a lot of time with the Duggar family, it appears she's decided it's time to pursue other opportunities in life. The Duggar Family News blog noticed that she recently started a new job at Accent Décor, a home decor wholesaler in Norcross, Georgia.
On Instagram, DeMasie shared her excitement over her new job, writing that, "We were CREATED TO CREATE! Go create something beautiful!"
Though DeMasie now lives in Georgia, it seems she's still close with the Duggars, including Jana. In late January, she shared a photo of her hanging out with Jana and Jinger in Atlanta, and in November she was a guest at John-David and Abbie Duggar's wedding.
What's the truth about her relationship with Jana Duggar?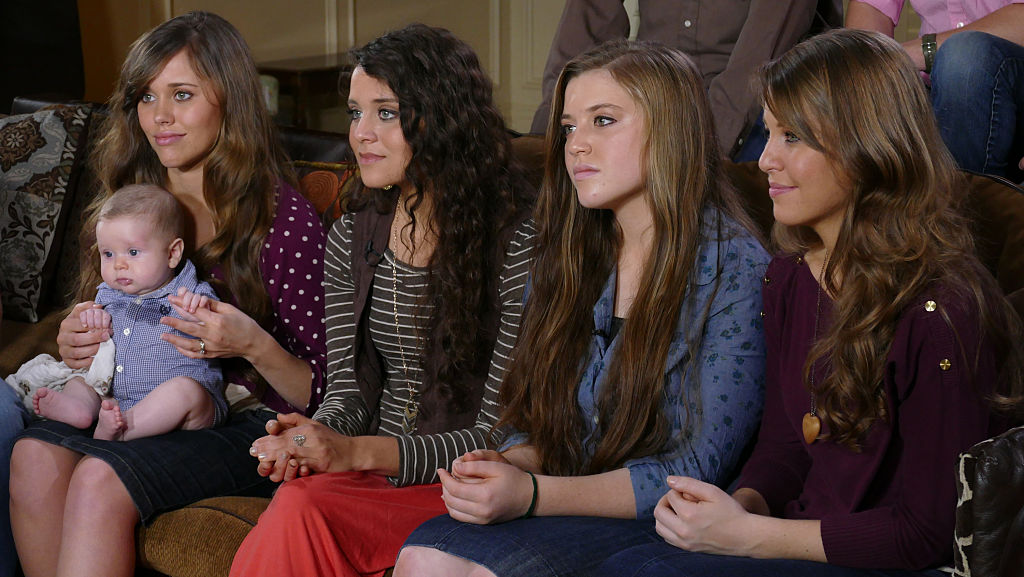 Counting On fans have long wondered abut when – or if – Jana Duggar will get married. At 29, she's the oldest single persn in a family where it's nt unusual to wed in yur late teens.
While some have linked Jana to Lawson Bates, Caleb Williams, and even football player Tim Tebow others have a different theory about why she's still single. A few fans were convinced that Jana and her BFF were more than friends, especially when an alleged Duggar insider told In Touch that Jana "preferred the company of women."
However, the Duggars quickly moved to squash rumors that Jana and DeMasie were dating. Her brother-in-law Derick Dillard responded "uh no" when a fan on Twitter asked him if Jana was romantically involved with her friend. Then Laura jumped in with a denial of her own.
While Jana has not addressed the rumors about her love life, she has commented on how it feels to still be single in a family where most of her adult siblings are coupled up.
"I know how it feels to wait for Prince Charming to come along," she told Crown of Beauty magazine. "I'm still waiting. Waiting is not always easy. Especially in those times when all the married siblings are getting together and you can't go along because your not part of 'that' group. But waiting doesn't mean sitting and literally waiting. No, we need to be busy with where God has us and being content and joyfully serving Jesus there."
Check out The Cheat Sheet on Facebook!