Why Did Former 'The View' Hosts Really Go After Whoopi in 'Ladies Who Punch'?
By now, fans of ABC's The View have either heard about or read the juiciest parts of the tell-all book, Ladies Who Punch. After years of interviews with co-hosts past and present, Ramin Setoodeh got plenty of material from the likes of Jenny McCarthy and Rosie O'Donnell.
As is often the case with such a book, we've already seen people who spoke with Setoodeh wishing they hadn't. One notable example is Rosie, whose remarks about Whoopi Goldberg raised many eyebrows among fans and observers alike.
After hearing Rosie describe her Ladies Who Punch interviews as her "biggest regret," you have to wonder what motivated her to go after Whoopi in the book. The same goes for McCarthy, whose brief stay at The View was preceded by a crazy first meeting with Barbara Walters.
When you read their comments, it sounds like Rosie and McCarthy both felt intimidated by Whoopi. But they also thought the show's longtime moderator wielded her power in a way that hurt others' feelings (mostly, their feelings).
McCarthy felt 'stepped on' by Whoopi and questioned her treatment of Walters.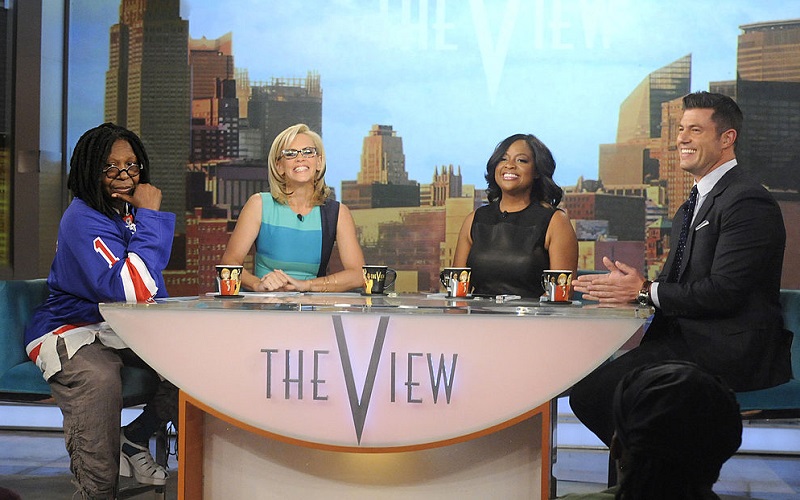 In published excerpts of Ladies Who Punch, you feel both antagonism and respect for Whoopi on McCarthy's part. She describes Whoopi as someone who "can knock over anyone in a debate. Her voice is strong not only in meaning but also in sound."
But she joined the show during the last hurrah for Barbara Walters. By 2014, Whoopi had been the moderator for some time and wasn't going to cede any ground to the retiring broadcast legend. That led to McCarthy feeling bad for Walters, who'd "shuffle" to Whoopi and ask to moderate on some days.
"How can you do this to a woman who paved the way for so many female journalists?" McCarthy asked rhetorically. (You might do it trying to put on the best show possible, one might argue. McCarthy herself detailed how Walters often forgot things on the air.)
Other aspects of McCarthy's criticism sound like hurt feelings (plus some paranoia). "I would be stepped on or interrupted," McCarthy told Setoodeh. "Whoopi had an addiction to controlling people's thoughts, their words, the room, the table, your feeling, your mood."
Rosie genuinely felt brutalized by Whoopi during her run on 'The View.'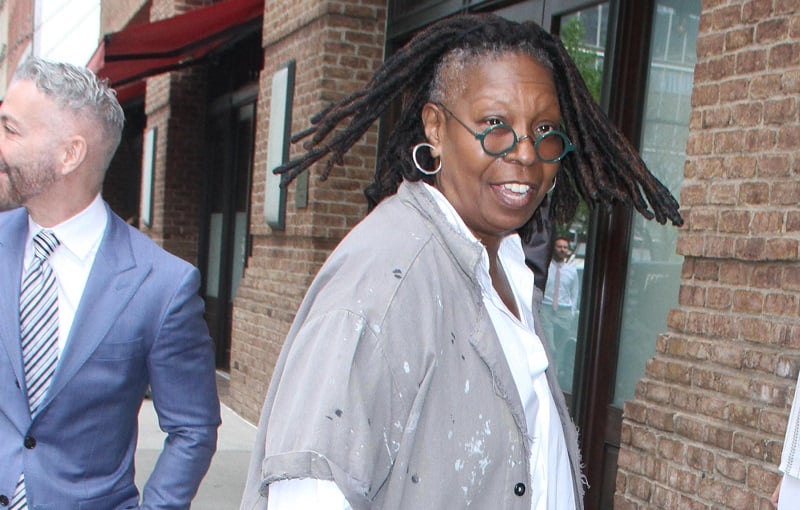 In Rosie's case, the one-time View moderator (2006) felt run-over by Whoopi during her stay on the show. Her quotes have made the rounds just about everywhere. "Whoopi Goldberg was as mean as anyone has ever been on television to me, personally — while I was sitting there," Rosie said.
Of course, when Rosie returned to The View in 2014, Whoopi was running the show. Clearly, power struggles were a factor in their relationship, and it doesn't sound like Rosie liked coming out on the losing end. (She departed before finishing the season.)
Since sitting for her interview with Setoodeh, Rosie has expressed her regrets about making the comments. However, her high compliments of Whoopi haven't gotten the same type of play in the press.
"She's a minority, feminist, smart, funny, groundbreaking legend who is black in America," Rosie said. "I'm never going to not have respect for Whoopi Goldberg."
Check out The Cheat Sheet on Facebook!