Why Did Jenelle Evans and David Eason Break Up?
Jenelle Evans and David Eason seemed like they were in it for the long haul, so why are they suddenly breaking up?
It's over. Teen Mom star Jenelle Evans has officially filed for divorce from her husband of two years, David Eason.
Though they were a highly controversial couple, Evans and Eason stuck together throughout the ups and downs. They weathered abuse allegations, custody battles, and general criticisms together, making it seem like they were truly in it for the long haul.
So, of course, the news of their split came as a shock. And now people are wondering what exactly made them call it quits.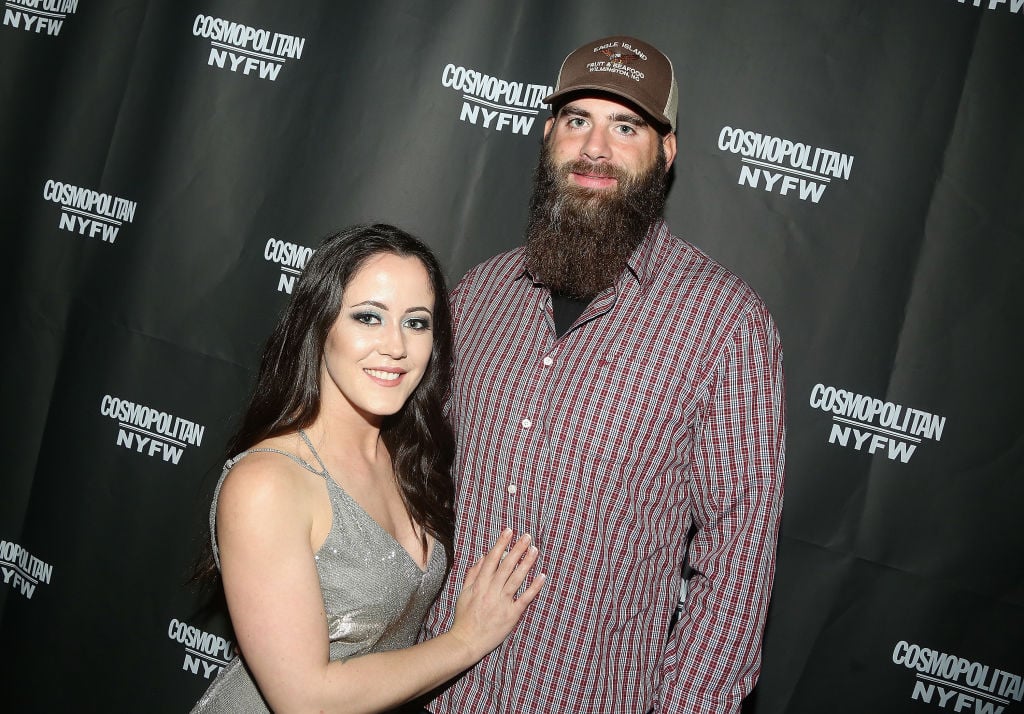 A quick recap of Evans' divorce announcement
The reality star announced her split from Eason in a lengthy message shared to Instagram. She said that she decided to leave him following a period of introspection that occurred during her "time away" from Teen Mom.
In case you missed it, Evans was suspended from the show after Eason killed their dog, Nugget, back in April. In a since-deleted Instagram post, Eason claimed that Nugget had attacked their daughter, Ensley, and that he'd retailed. But people were outraged that he did not handle the situation differently. The backlash eventually lead to Evans' dismissal from Teen Mom.
"With time away from Teen Mom, I've started to look at my life differently and I know I need to make changes. I'm starting that now," Evans, 27, wrote on Instagram on Oct. 31.
"The kids and I have moved away from David," she continued. "Nobody gets into a marriage expecting it to end but I know that's what is best for me, and for my kids. Today I've filed papers to start that process. I appreciate the support from everybody who has asked how I am. Me and the kids are doing great. We need some time to be together, but you'll hear from us again soon."
What exactly prompted Evans to file for divorce?
A source told E! News that Evans filed for divorce out of concern for "her and the kids' safety." (Evans also has two sons, Jace and Kaiser, from previous relationships.)
"She is looking out for her own welfare and the welfare of her children," the source continued. "She has had a lot of relationships and she really wanted to make this one work and did everything she could, but David really just dragged her through the mud. Some people just cannot be helped." 
The insider also said, "She also knows she would not be able to go any further in her career with David in the picture. She is now trying to recapture the old Jenelle, which is an improvement."
As of writing, Evans has not commented on the report. But it's not hard to believe the reported reason she left. Over the years, Evans has accused him of assault at least one time (a claim that she later doubled back on and that he shut down.) His other controversies include homophobic tweets, mom-shaming Leah Messer, and supporting the Confederate Flag.
Fan reactions to Evans and Eason's split
Of course, some people are sad to see their relationship come to an end. But many people are thrilled that Evans is moving on.
And others are skeptical of the split, questioning whether Evans only left him for career purposes.
One Twitter user wrote that Evans filed for divorce "just so she can get back on the show." She continued, "But I bet they're actually still together."
Another added, "Her only option was to divorce David and go crawling back to MTV on her hands and knees."
And a third person echoed those comments, tweeting, "Seems like a front to try & get her career back…."
Yikes.
Say what you want, but the bottom line is that Evans is moving on. Stay tuned for what happens next.