Why Did 'Jersey Shore' Star Ronnie Ortiz-Magro End His Romance With Malika Haqq?
Over the years, Ronnie Ortiz-Magro has made headlines for his tumultuous relationships.
While many of us have watched his romances go from bad to worse on Jersey Shore, there is one romance of his not many people talk about.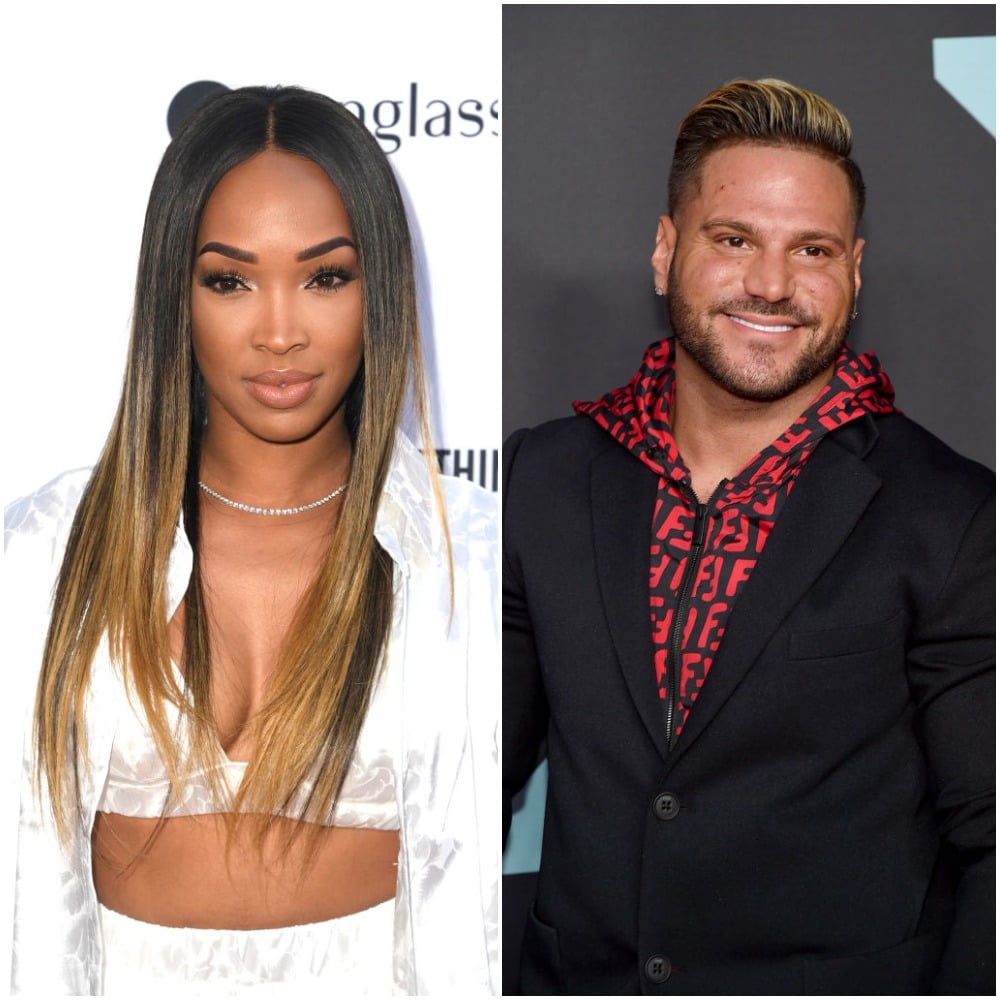 The Jersey Shore alum previously dated Khloé Kardashian's BFF Malika Haqq.
The connection between these two was real. So why did their romance come to an end so soon?
Haqq and Ortiz-Magro met on 'Famously Single'
There have been many unexpected celebrity romances over the years, but one no one really saw coming was the relationship between Ronnie Ortiz-Magro and Malika Haqq.
The pair met in 2016 during season 2 of E!'s Famously Single, a series where celebrity singles live together as they try to solve their romantic problems.
Haqq and Ortiz-Magro were initially supposed to go out and meet new partners after some receiving advice from dating experts, but they wound up getting to know each other instead.
The two quickly hit it off and many fans thought that their relationship would actually last.
Sadly, the couple split in February 2017 after two months together, but remained on good terms following their breakup.
A few months after going their separate ways, Haqq sat down with E! News to share why she and the Jersey Shore star decided to end their relationship.
"I think Ronnie and I were odds from the very beginning," she explained. "I think that we define opposites attract. I think that in an environment that is as challenging as living in a loft for two and a half weeks with complete strangers, it's so unrealistic."
Haqq continued, "He and I are the type of people that gravitate toward having security blankets in situations and love happens to be one of those things for both of us. It got us through. It worked in the meantime. It just wasn't able to survive the test of ultimate time, like real life outside of the loft."
Both have since moved on with different people
Following their short-lived fling, Haqq began dating rapper O.T. Genesis.
The pair would often share PDA-filled photos on their Instagram feeds and weren't afraid to confess their love for each other with sweet social media messages.
Although they hit a rough patch in May 2018, they were back together just 10 days later.
In June 2019, Haqq announced in a straight forward Instagram post that she was "Single." A source later confirmed that the couple's split was amicable and that "there's no bad blood between them."
Though they are no longer together, many fans are certain that O.T. Genesis is the father of Haqq's first child, who is due in March 2020.
Similar to his ex-girlfriend, Ortiz-Magro found himself in another relationship soon after he split from Haqq.
In July 2017, it appeared as though the reality star was dating Jen Harley, who he'd met a few months prior.
It is unclear how or when these two initially crossed paths but their relationship is one that continues to throw fans for a loop.
After welcoming their daughter, Ariana Sky, on April 3, 2018, the couple's relationship took an unexpected turn.
From calling each other out on Instagram to getting into physical fights with one another, this on-and-off-again relationship was getting worse by the second.
Their most recent altercation could be the end of their tumultuous relationship.
Ortiz-Magro was arrested on October 4 for felony domestic violence after allegedly striking Harley and chasing her with a knife. He later posted a $100,000 bond and was released.