Why Did Jinger Duggar Move So Far Away From Her Family?
The Duggar family is best known for being one of the largest families in the country. But with 19 kids, some of them were bound to end up living farther away than others. Jinger Duggar, who is currently married to husband Jeremy Vuolo, doesn't actually live anywhere near where she grew up. She and Vuolo live together in Laredo, Texas with their young daughter, Felicity. But why did Duggar move so far away from home?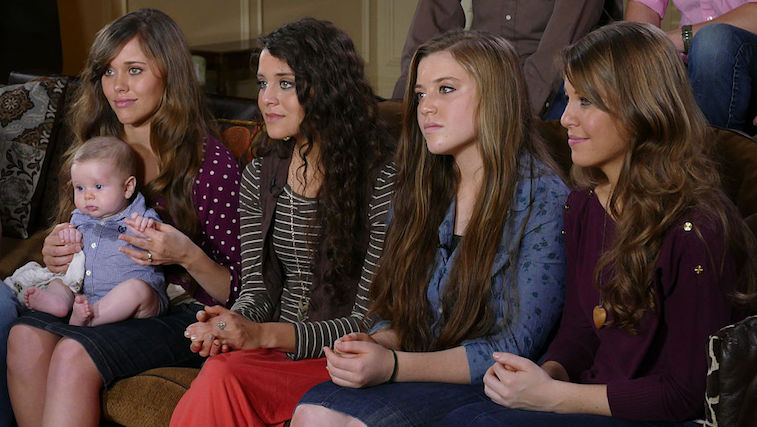 Duggar and Vuolo met through Jessa Duggar and Ben Seewald
Duggar met her husband almost by accident. Her sister, Jessa Duggar, was visiting Texas with her husband, Ben Seewald, and the two were looking for something to do that night. A friend told them that someone named Jeremy Vuolo who was hosting a church fellowship at his home that night. Although the Seewalds didn't know Vuolo, they were certain they would fit in and enjoy a night of discussing the Lord. After they all met, the Seewalds kept in touch with Vuolo, and eventually, he got word that he shared the same values with Jinger Duggar. He instantly wanted to get to know her.
Vuolo didn't meet Duggar for a while, since they didn't live near each other
Although Vuolo knew he wanted to pursue something with Duggar, things didn't get to that point for a few months because Vuolo was living in Texas — many miles away from Duggar's hometown of Arkansas. But after the two attended a mission trip to Central America together, Vuolo confirmed that he wanted to be in a relationship with her. He asked for Jim Bob Duggar's approval, and the two began a courtship. Between falling in love quickly and living so far away, they didn't wait long to get married. They only courted for about a month.
When they got married, Duggar agreed to move to Texas with her new husband
Vuolo is a pastor at Grace Community Church in Laredo, Texas, and when the two tied the knot, Duggar agreed to uproot her Arkansas life and plant new roots in Texas. The couple lived in an apartment at first, but when they were getting ready to start a family, they moved into their first home. Duggar is the first of the children to move so far away, but it hasn't affected her time on the show. However, it was probably a major lifestyle change for her, considering she spent so much time in Arkansas. She was homeschooled and attended a church nearby, so Arkansas is pretty much the only place she was very familiar with.
Duggar still returns to her Arkansas hometown to spend time with her sisters
Duggar might have moved far away, but she hasn't forgotten about her family or where she came from. She still goes to visit her parents and siblings. And now that she has a young daughter, her family wants her to come visit even more (because who wouldn't want to spend time with her absolutely adorable little girl?). There have reportedly been rumors that Duggar and Vuolo might move to California, but regardless, Duggar hasn't forgotten about her Arkansas roots.
Check out The Cheat Sheet on Facebook!