Why Did Kim Kardashian Have Dinner With Tristan Thompson?
After Tristan Thompson cheated on Khloe Kardashian with Kylie Jenner's BFF at the time, Jordyn Woods, you might imagine he wouldn't be so warmly accepted into the Kardashian-Jenner family anymore. Thompson was spotted having dinner with Kim Kardashian and fans can't get their heads around why this meeting would occur after the cheating scandal. It's puzzling, for sure.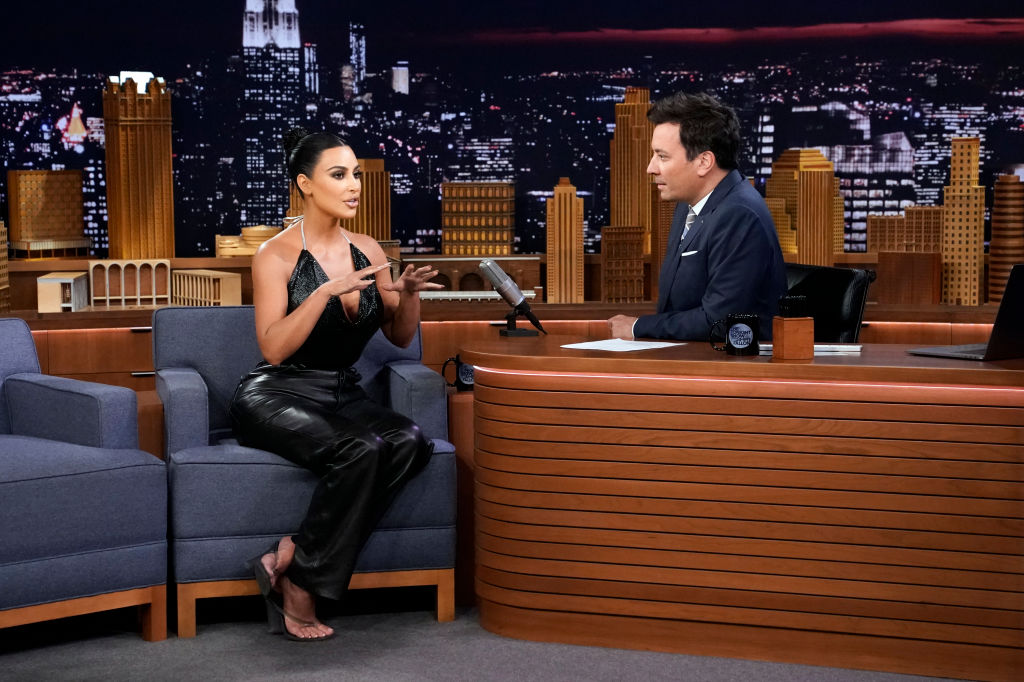 Kim Kardashian and Tristan Thompson had dinner together
While it seems unlikely that Kardashian would spend any time with Thompson after he hurt her sister, there are photos proving that it actually did happen.
They were spotted together at Estiatorio Milos in New York City, with a source telling TMZ that they shared a friendly hug before sitting down. They weren't alone, however, as Kardashian's friends, Jonathan Cheban, LaLa Anthony, and Simon Huck, were also there.
An insider told E! News: "They were there for a good hour at the same time. Kim left at about 10 p.m. and Tristan exited about 15 minutes later. He walked out with security but did not see any friends that may have been with him. He kept it really low key, got into his SUV and that was it."
Why did they have dinner together?
So, those are the facts, but none of the details answer the question of why Kardashian and Thompson would want to have dinner together.
There's one other little piece of the puzzle, however, as an eyewitness told RadarOnline that the Keeping Up With The Kardashians film crew was also there. The source noted: "Cameras were filming the dinner! Tristan showed up about halfway through the dinner. He joined the table and stayed until they were all done."
The eyewitness added: "He was laughing and joking with everyone and it wasn't awkward looking at all. Khloe wasn't there, but the cameras filmed it. Tristan and Kim talked all night, and he joked around with Jonathan."
It appears there were no tense conversations about the cheating scandal, as the eyewitness shared that "everyone looked like they were having fun."
Is Thompson trying to win Khloe back?
On the season 17 premiere of Keeping Up With The Kardashians, Khloe revealed that Thompson tried to kiss her before daughter True's birthday party.
At the time, she didn't know if she'd invite him to their daughter's birthday party and told Kris Jenner and Kourtney Kardashian: "I literally just had to block Tristan because… I'm really just sick and tired of being the bigger person. I sincerely don't want him at True's party and that's not wrong of me, right?"
Kris encouraged Khloe to include Tristan, noting: "It's her dad. Just listen to me. Nobody wants to be left out of the memories that are made."
Her mom shared with the cameras: "I know this is all really fresh for Khloe and she's really been through a lot, but over time things will heal. And she'll be so happy about celebrating events with everybody invited."
Khloe further explained: "I just want him to know, 'I'm inviting you because you're True's dad and I do believe you should be there.' And I think that's the best choice for True, that's really it. I don't want him to take it the wrong way. 'Cause, sometimes I feel like if I give an inch he takes a mile."