Kris Jenner Just Called Chrissy Teigen and John Legend the 'Worst Dinner Guests' She's Ever Had
Chrissy Teigen and John Legend got a little too comfortable when they were invited over to Kris Jenner's house for dinner.
The duo has been good friends with the momager for the past few years and while they usually have an open invite to pretty much every event thrown by the KarJenners, there's a pretty good chance they're now banned from all future get togethers.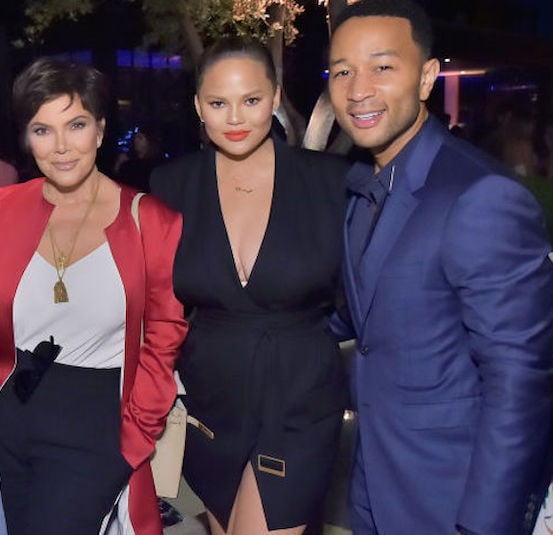 The couple really made themselves at home in Jenner's mansion
When people are told to make themselves at home, they usually take off their shoes, put their feet up, and relax while in the comfort of some else's home.
But when Jenner told Teigen and Legend this, they took the idea of getting comfortable to a whole new level.
In a series of videos shared to Jenner's Instagram Story, the momager documented the crazy behavior the singer and his wife showcased while having dinner at her house.
The shenanigans began with the Keeping Up with the Kardashians star poking fun at Teigen for not sharing any of her culinary tips.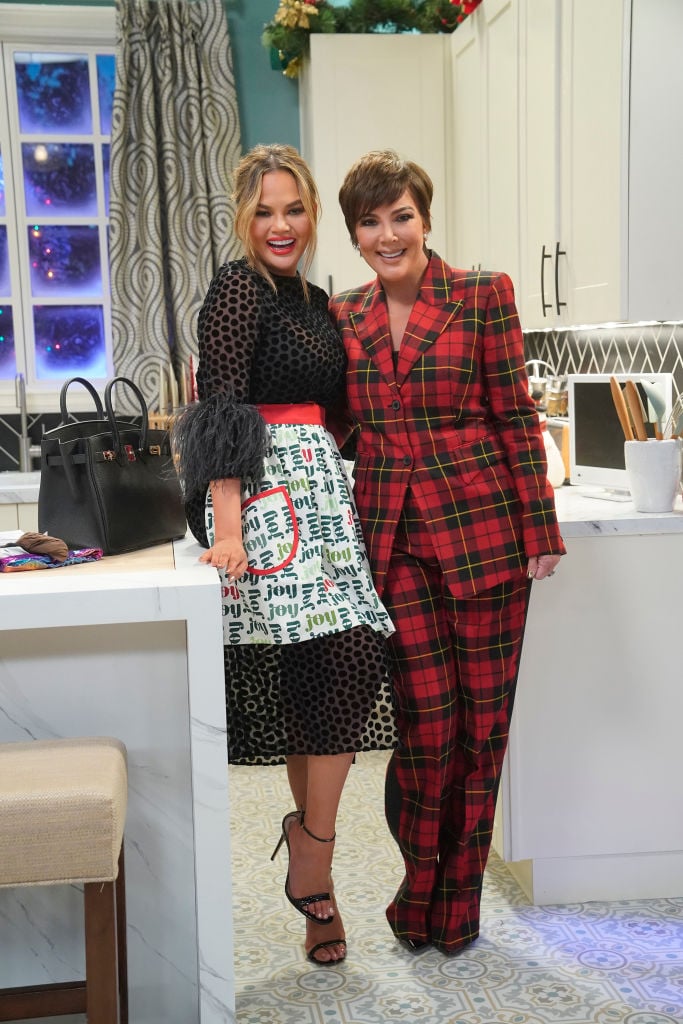 "As you guys know, I have been asking Chrissy Teigen to teach me how to cook," Jenner said. "She came over for dinner tonight and I thought she would teach me something, like an appetizer, whatever, dessert. And there she is, on the couch, not paying any attention to me at all."
The next clip shows the model completely entranced by Jenner's lifelike wax figure, which sits proudly in the upstairs den.
"Okay, Chrissy is obsessed with me," the reality star joked. "She is staring at me like it is me, but it's not even me. Hello? Chrissy, Chrissy!"
After pulling her friend away for the wax figure, everyone made their way to the table for dinner.
Once they were seated, Jenner continued to call out Teigen for not helping her make a tasty dish—she even had the model's cookbooks on full display in the dining room, which the star totally ignored.
"I put the cookbooks in the back, thinking that she would pay some attention to me," the Kardashian matriarch with Teigen not even acknowledging her. "She promised me she'd help me cook something and do you think she'd look at me and look at the cookbooks? She's not going to help in the kitchen."
Teigen and Legend proved that they aren't the ideal house guests
After a fulfilling dinner —that Teigen didn't help with at all — Jenner continued to film the couple as they got comfortable on the couch together.
As the model curled up on her side, the "All of Me" singer started taking off his wife's shoes as he got into a more cozier position.
"They are making themselves way too comfortable," Jenner said behind the camera. "Not sure what's happening, but they are getting ready for bed. It's ridiculous!"
In the following clip, the reality star films the pair heading into her room, where the singer strips off his pants and gets into bed with Teigen.
Once propped in the middle of the California King, the couple start making out which prompts the reality star to quip, "worst dinner guests ever."
But it didn't stop there.
The pair then moved their make-out session to Jenner's huge walk-in closet, where she filmed them rolling around on the floor. She then caught them asleep in her bathtub.
After a night full of their antics, Legend and Teigen left the reality star's home, but not without taking a few parting gifts with them.
In the last video, the Lip-Sync Battle host can been see walking out with a few luxury bags in hand and when Jenner's security guard began closing in on her, Legend held him off while his wife made a run for it.
"I got this from home!" Teigen shouted as she sprinted past the guard.
After watching this holiday dinner from hell, we can easily guess that it'll be a while before Jenner invites the couple back into her home.